Thrash Metal

The Best Overkill Albums of All Time

2.4k votes
418 voters
6.5k views
19 items
List Rules This list includes studio albums only, so if you add an album make sure it's a proper studio release.
Overkill are one of the early American thrash metal bands, forming in New Jersey back in 1980. Here, you'll find a complete list of the best Overkill albums, including pictures of the album covers when available. This Overkill discography is ranked from best to worst, so the top Overkill albums can be found at the top of the list. To make it easy for you, we haven't included Overkill singles, EPs, or compilations, so everything you see here should only be studio albums. If you think the greatest Overkill album isn't high enough on the list, then be sure to vote for it so it receives the credit it deserves. Make sure you don't just vote for critically acclaimed albums; if you have a favorite Overkill album, then vote it up, even if it's not necessarily the most popular.
If you want to know, "What is the Best Overkill album of all time?" or "What are the top Overkill albums?" then this list will answer your questions. The American thrash metal band got their start in 1980 and have since released some great albums, despite numerous personnel changes throughout the band's career. This complete list ranges from Horrorscope to Feel the Fire, plus much more.
This list of popular Overkill albums has been voted on by music fans around the world, so the order of this list isn't just one person's opinion. You can share your own opinion and vote up your favorite albums below, while voting down any albums you feel should be lower on the list.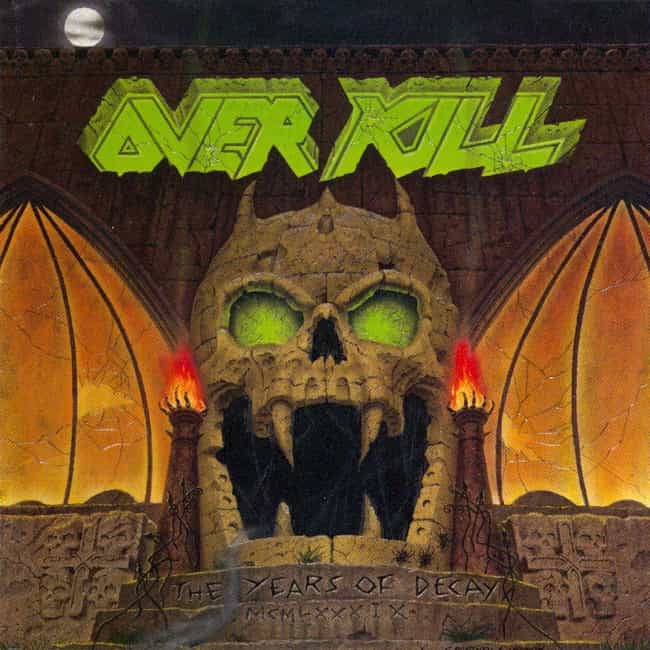 1. Time to Kill
2. Elimination
3. I Hate
4. Nothing to Die For
5. Playing with Spiders/Skullkrusher
6. Birth of Tension
7. Who Tends the Fire
8. The Years of Decay
9. E.vil N.ever D.ies
Release Date: 1989

Did you enjoy this album?
see more on The Years of Decay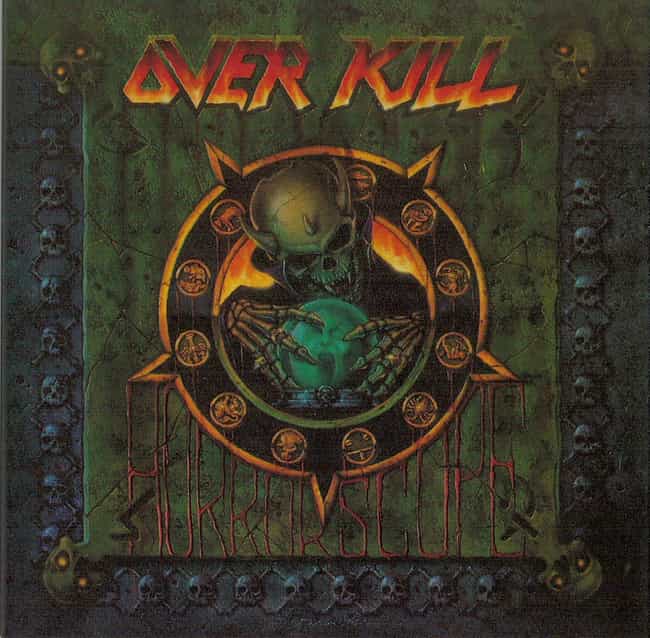 1. Coma
2. Infectious
3. Blood Money
4. Thanx for Nothin'
5. Bare Bones
6. Horrorscope
7. New Machine
8. Frankenstein
9. Live Young, Die Free
10. Nice Day... for a Funeral
11. Soulitude
Release Date: 1991

Did you enjoy this album?
see more on Horrorscope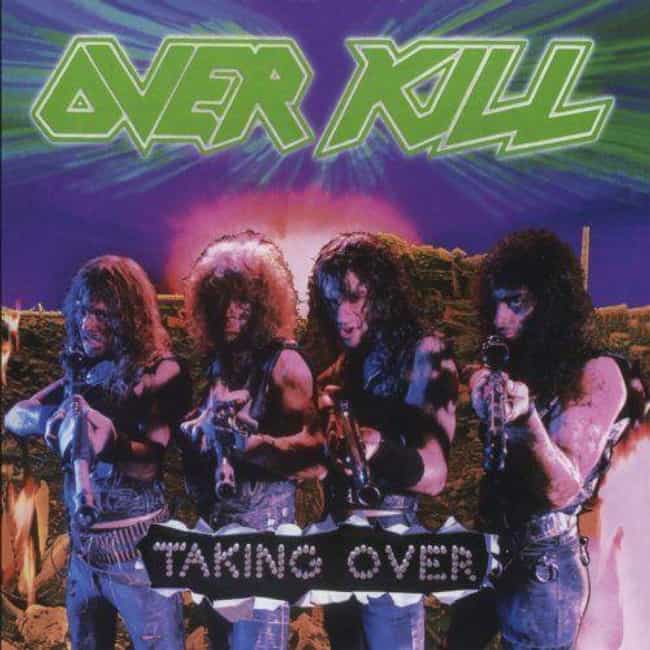 1. Deny the Cross
2. Wrecking Crew
3. Fear His Name
4. Use Your Head
5. Fatal if Swallowed
6. Powersurge
7. In Union We Stand
8. Electro-Violence
9. Overkill II (The Nightmare Continues)
Release Date: 1987

Did you enjoy this album?
see more on Taking Over