Culture
The Best Subscription Boxes For Paleo Diet & Lifestyle

Updated March 3, 2020
356 votes
60 voters
3.3k views
14 items
List Rules Upvote the best boxes for Paleo
Whether you're a Paleo pro or just looking to get started, save yourself time in the shopping line each month with one of these Paleo subscriptions geared towards your diet plan. Here you'll find some of the top Paleo boxes to help you meet your dietary goals and keep you strong and healthy.
From Paleo monthly crates that will keep you stocked up on snacks all month long to meal bundles that will take all the guesswork out of meal prep, these awesome Paleo crates have something for everyone. Whether you're looking for the freshest grass-fed and pasture-raised meat or full meals you can heat up and enjoy, come on in and find the plan that's right for you.
Be sure and vote for your favorites to let others out there know which Paleo subscription boxes are the best asset to help you enhance your diet plan.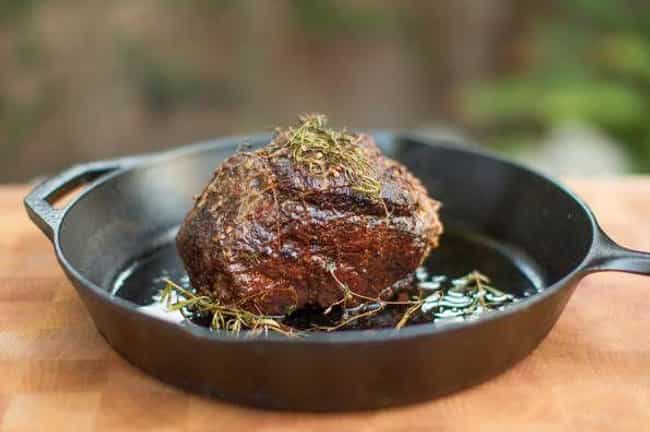 When you join Larder's subscription club you'll get monthly deliveries of small California farm sourced all-natural, pasture-raised pork, beef, and chicken. You'll also enjoy the peace of mind that comes with knowing exactly where your meat came from, as it's all labeled with it's farm of origin.
Small Mixed Box- 9-10 lbs.- $149.99/month
Large Mixed Box- 13-14 lbs.- $199.00/month
Chicken and Pork Box- 11-12 lbs.- $169/month
Skip the line at the meat market with Butcher Box! Each month they'll deliver you a mixture of curated or customized grass-fed beef, chicken, and pork in an insulated, frozen box. They also provide meal prep recipes to suit different diet plans including Paleo.
Curated Box Classic- 8-11 lbs of meat=24 meals- $129/month
Curated Big Box- 16-22 lbs of meat = 48 individual meals- $238/month
Custom Box Classic- 9-14 lbs of meat = 30 meals- $149/month
Custom Big Box- 18-26 lbs of meat = 60 meals- $270/month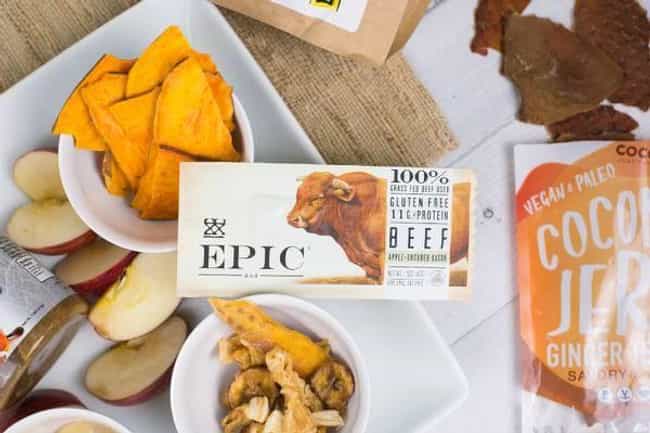 This convenient subscription box delivers 6-8 Paleo-approved snacks each and every month. Not only are these snacks delicious, they offer a smart and simple way to fight those afternoon hunger cravings without falling off the wagon.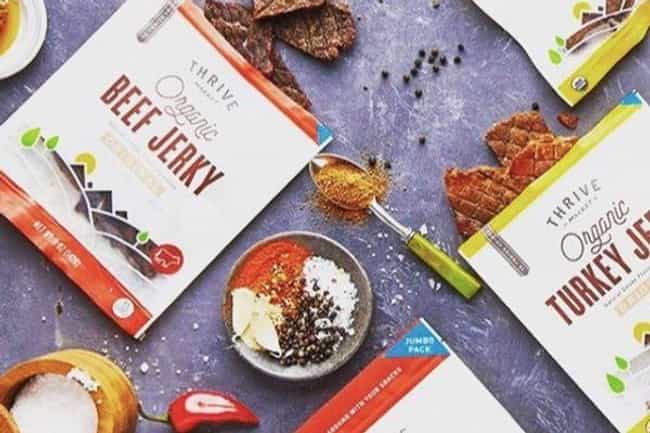 Jerky may have been the go-to food staple for centuries, but it's recently lost its popularity. Fortunately, you can enjoy delicious new brands as well as hard-to-find flavors every month. Each bag contains less than 5 grams of sugar per serving.
Two Jerky Box: $14.16 / month
Four Jerky Box: $20.82 / month
Six Jerky Box: $35.82 / month