Entertainment
The Most Romantic Movies Set In Paris, The City Of Love

50 votes
14 voters
1.1k views
17 items
List Rules Vote up your favorite romantic movies that are primarily set in Paris.
Most people think of romance when they think of the "City of Light," so romantic movies based in Paris are a no-brainer. The city's elegant streets, world-famous landmarks, and natural beauty are the perfect setting for stories about people falling in love. The visual majesty of romantic films showing Paris heightens the emotions of the stories being told. In some cases, viewers might even feel inspired to hop on a plane and go there, just to visit the sites where certain movie scenes take place. Some of these films are romcoms while others are dramas but they are the best romance movies set in Paris. So if you are looking for more movies like 2 Days in Paris, you've come to the right place and might we suggest Forget Paris or Before Sunset?
You get to vote on the best romantic movies set in Paris. Vote up the ones that touch your heart the most. If you have a favorite romantic Paris movie, chances are it is on this list. But if it is not, feel free to add it so that other users can weigh in. Then be sure to check back to see where you selections and additions end up on the list.
If you like your movies with a little more bite, we also have a list of horror movies set in Paris.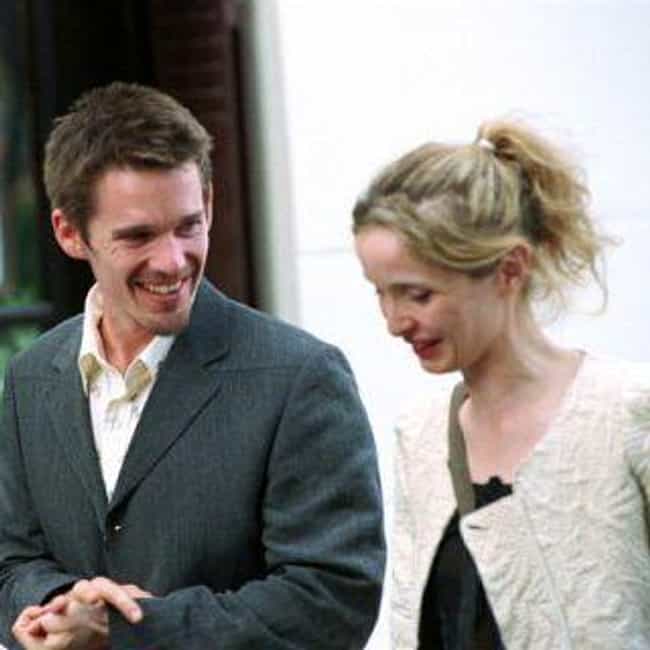 Before Sunset is a 2004 American romantic drama film, the sequel to Before Sunrise. Like its predecessor, the film was directed by Richard Linklater. He shares screenplay credit with actors Ethan Hawke and Julie Delpy, and with Kim Krizan, the screenwriter for the first film featuring these two characters. The film picks up the story in Before Sunrise of the young American man and French woman who spent a passionate night together in Vienna. Their paths intersect nine years later in Paris, and the film appears to take place in real time as they spend an afternoon together. Before Sunset received broad critical acclaim with a 95% Fresh rating on Rotten Tomatoes. It was nominated for an ...more on Wikipedia
Actors: Ethan Hawke, Julie Delpy, Vernon Dobtcheff, Marie Pillet, Albert Delpy, + more
Released: 2004
Directed by: Richard Linklater

Love this film?
see more on Before Sunset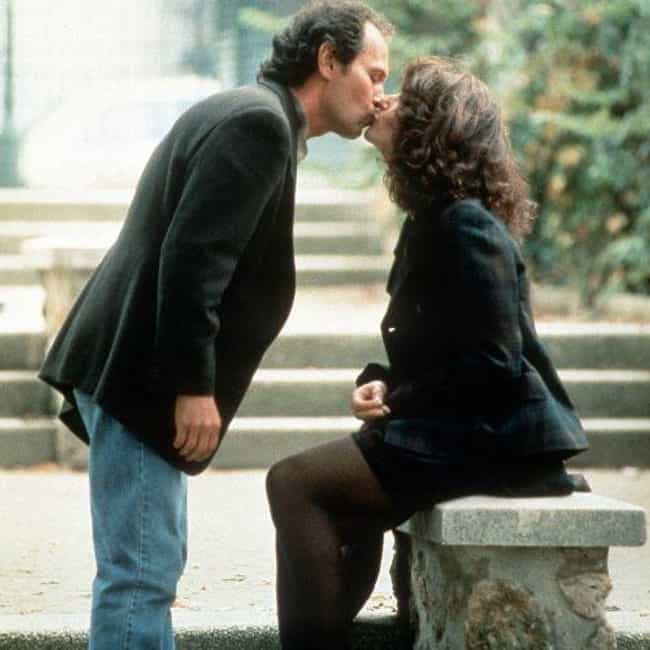 Forget Paris is a 1995 romantic comedy film produced, directed, co-written by and starring Billy Crystal as an NBA referee and Debra Winger as an independent working woman whose lives are interrupted by love and marriage. It also stars Joe Mantegna, Julie Kavner, Cynthia Stevenson, Richard Masur, Cathy Moriarty and John Spencer. A number of professional basketball players, present and past, appear as themselves. ...more on Wikipedia
Actors: Billy Crystal, Rush Limbaugh, Debra Winger, Joe Mantegna, Julie Kavner, + more
Released: 1995
Directed by: Billy Crystal

Love this film?
see more on Forget Paris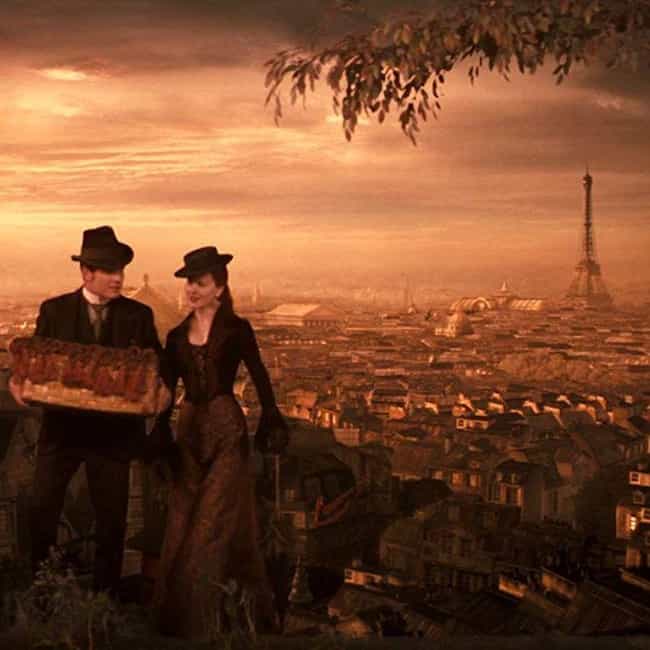 Moulin Rouge! is a 2001 Australian–American pastiche-jukebox musical film directed, produced, and co-written by Baz Luhrmann. It tells the story of a young English poet/writer, Christian, who falls in love with the terminally-ill star of the Moulin Rouge, cabaret actress and courtesan Satine. It uses the musical setting of the Montmartre Quarter of Paris, France. At the 74th Academy Awards, the film was nominated for eight Oscars, including Best Picture and Best Actress for Nicole Kidman, winning two: for Best Art Direction and Best Costume Design. It was the first musical nominated for Best Picture in 10 years, following Disney's Beauty and the Beast. ...more on Wikipedia
Actors: Nicole Kidman, Ozzy Osbourne, Kylie Minogue, Ewan McGregor, Jim Broadbent, + more
Released: 2001
Directed by: Baz Luhrmann

Love this film?
see more on Moulin Rouge!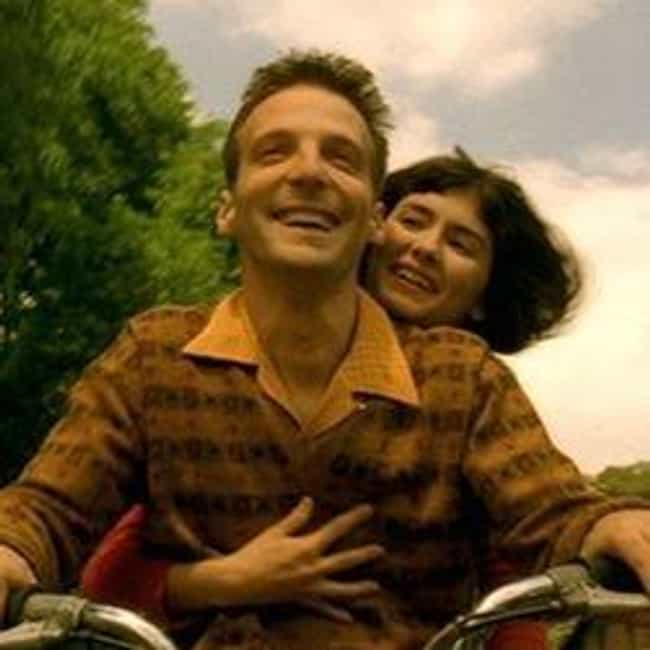 Amélie is a 2001 romantic comedy film directed by Jean-Pierre Jeunet. Written by Jeunet with Guillaume Laurant, the film is a whimsical depiction of contemporary Parisian life, set in Montmartre. It tells the story of a shy waitress, played by Audrey Tautou, who decides to change the lives of those around her for the better, while struggling with her own isolation. The film was a co-production between companies in France and Germany. Grossing over $33 million in limited theatrical release, it is still the highest-grossing French-language film released in the United States. The film met with critical acclaim and was a major box-office success. Amélie won Best Film at the European Film Awards; ...more on Wikipedia
Actors: Audrey Tautou, Spencer Tracy, Joan Bennett, Dominique Pinon, Mathieu Kassovitz, + more
Released: 2001
Directed by: Jean-Pierre Jeunet

Love this film?
see more on Amélie