Film

The Best Parminder Nagra Movies

32 votes
27 voters
3.4k views
10 items
Follow
List Rules Vote for your favorite movies, regardless of critic reviews or how big the role was.
List of the best Parminder Nagra movies, ranked best to worst with movie trailers when available. Parminder Nagra's highest grossing movies have received a lot of accolades over the years, earning millions upon millions around the world. The order of these top Parminder Nagra movies is decided by how many votes they receive, so only highly rated Parminder Nagra movies will be at the top of the list. Parminder Nagra has been in a lot of films, so people often debate each other over what the greatest Parminder Nagra movie of all time is. If you and a friend are arguing about this then use this list of the most entertaining Parminder Nagra films to end the squabble once and for all.
If you think the best Parminder Nagra role isn't at the top, then upvote it so it has the chance to become number one. The greatest Parminder Nagra performances didn't necessarily come from the best movies, but in most cases they go hand in hand.
Examples of films on this list: Twenty8k, Second Generation and many more.
"This list answers the questions, "What are the best Parminder Nagra movies?" and "What are the greatest Parminder Nagra roles of all time?"
Director Sarah Harding and screenwriter Joshua St. Johnston adapt Thomas Middleton and William Rowley's 17th Century play The Changeling to the screen in this erotic thriller starring Ray WInstone and Parminder Nagra. Reluctant to enter into the arranged marriage set up by her powerful British/Indian father, a young woman named Anjika enters into an agreement with her family chauffer to free her of the obligation in exchange for a single night together. In the wake of their clandestine affair, passions are ignited that quickly threaten to consume them both, body and soul. ...more on Wikipedia
Actors: Ray Winstone, Parminder Nagra, Ben Aldridge, Veena Sood, Bhasker Patel, + more
Initial Release: 2008
Directed by: Sarah Harding
Agree or disagree?
Second Generation is a 2003 British two-part television romantic drama directed by Jon Sen, written by Neil Biswas, and stars Parminder Nagra, Christopher Simpson and Danny Dyer. Inspired by the Jacobean tragedy King Lear by William Shakespeare, the drama revolves around two childhood sweet-hearts who find the passion is still there when their paths cross. It was broadcast by Channel 4 over two consecutive days on 14 September 2003 and 15 September 2003. ...more on Wikipedia
Actors: Parminder Nagra, Danny Dyer, Shelley Conn, Nitin Ganatra, Amita Dhiri, + more
Initial Release: 2003
Directed by: Jon Sen
Agree or disagree?
Bend It like Beckham is a 2002 British comedy-drama film starring Parminder Nagra, Keira Knightley, Jonathan Rhys Meyers, Anupam Kher, Shaznay Lewis and Archie Panjabi, first released in the United Kingdom. The film was directed by Gurinder Chadha. Its title refers to the football player David Beckham and his skill at scoring from free kicks by "bending" the ball past a wall of defenders. The movie is about the 18-year-old daughter of Punjabi Sikhs in London. She is infatuated with football but her parents have forbidden her to play because she is a girl. She joins a local women's team, which makes its way to the top of the league. A stage musical version of the film will open at London's ...more on Wikipedia
Actors: Keira Knightley, Jonathan Rhys Meyers, Anupam Kher, Archie Panjabi, Parminder Nagra, + more
Initial Release: 2002
Directed by: Gurinder Chadha
Also Ranked
#62 on The Best Movies for Young Girls
#44 on The Most Inspirational Sports Movies
#90 on The Best Sports Movies Ever Made
#34 on The Best Movies Ever to Come Out in March
Agree or disagree?
see more on Bend It like Beckham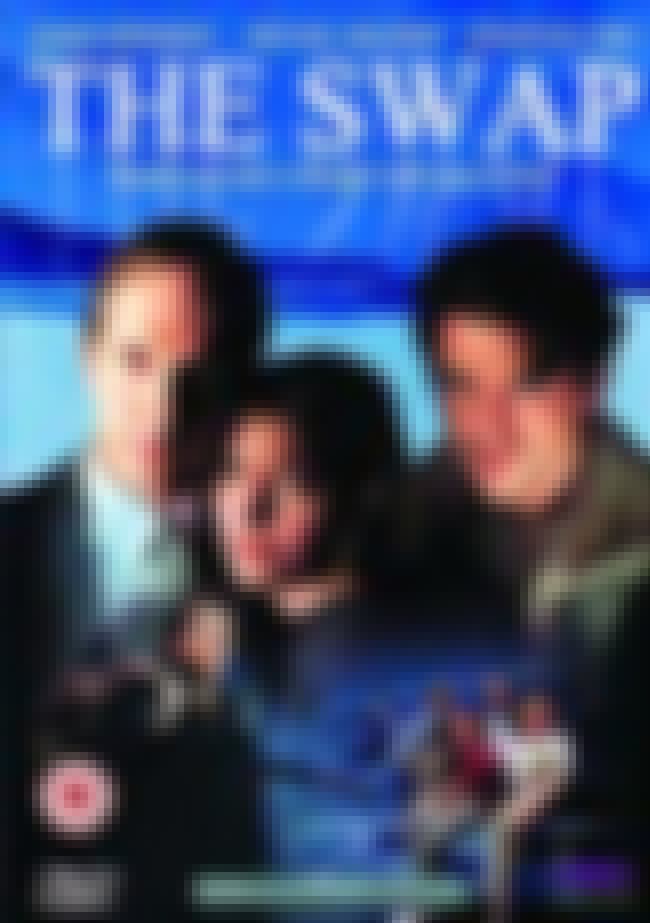 The Swap is a 2002 TV film directed by David Drury. ...more on Wikipedia
Actors: Parminder Nagra
Initial Release: 2002
Directed by: David Drury

Agree or disagree?