Entertainment
The Best Parviz Parastooyi Movies

28 votes
16 voters
3.1k views
7 items
List Rules Vote for your favorite movies, regardless of critic reviews or how big the role was.
List of the best Parviz Parastooyi movies, ranked best to worst with movie trailers when available. Parviz Parastooyi's highest grossing movies have received a lot of accolades over the years, earning millions upon millions around the world. The order of these top Parviz Parastooyi movies is decided by how many votes they receive, so only highly rated Parviz Parastooyi movies will be at the top of the list. Parviz Parastooyi has been in a lot of films, so people often debate each other over what the greatest Parviz Parastooyi movie of all time is. If you and a friend are arguing about this then use this list of the most entertaining Parviz Parastooyi films to end the squabble once and for all.
If you think the best Parviz Parastooyi role isn't at the top, then upvote it so it has the chance to become number one. The greatest Parviz Parastooyi performances didn't necessarily come from the best movies, but in most cases they go hand in hand.
The Willow Tree and Duel are only the beginning of the films on this list.
"This list answers the questions, "What are the best Parviz Parastooyi movies?" and "What are the greatest Parviz Parastooyi roles of all time?"
The Willow Tree is a 2005 Iranian film directed by Majid Majidi. It tells the story of Youssef, a man blinded in a fireworks accident, when eight years old. After an operation he regains his vision, changing his life in unexpected ways. It was filmed from 10 February 2004 – 10 August 2004 in both Tehran and Paris. ...more on Wikipedia
Actors: Parviz Parastui, Reza Naji, Roya Teymourian, Leila Otadi, Afarin Obeisi, + more
Released: 2005
Directed by: Majid Majidi
Agree or disagree?
see more on The Willow Tree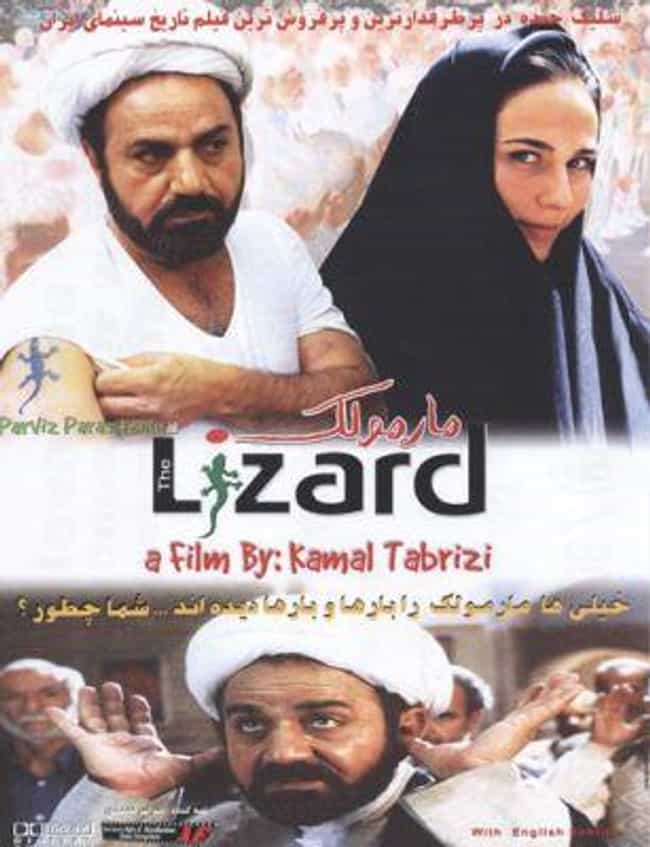 The Lizard is a 2004 Iranian comedy drama film directed by Kamal Tabrizi, written by Peiman Ghasemkhani, and starring Parviz Parastui as Reza, the lizard. Although a comedy, the film makes serious points about the clergy, religion, society in Iran, and life in general. A copy of Marmoulak with English subtitles is widely available online. ...more on Wikipedia
Actors: Parviz Parastui, Rana Azadivar, Maedeh Tahmasebi, Mehran Rajabi, Naqi Seif-Jamali, + more
Released: 2004
Directed by: Kamal Tabrizi

Agree or disagree?
Duel is a 2004 Iranian war drama film It was directed by Ahmad Reza Darvish, who was mostly known for films about the Iran-Iraq war. Duel was shot in roughly 11 months in various cities of Iran. The first screening was at the Fajr International Film Festival, in 2004, where it won 8 Crystal Simorgh Award. Also, it is the first Iranian Movie to use Dolby Digital Sound. is the Most expensive Movie Independent ever made in Iranian cinema history. ...more on Wikipedia
Actors: Parviz Parastui, Hedieh Tehrāni, Saeed Rad, Pejman Bazeghi, Anoshirvan Arjmand, + more
Released: 2004
Directed by: Ahmad Reza Darvish
Agree or disagree?
In a village near Iran's border with Turkey, Reyhan, a young woman with two children, faces a difficult choice when her husband dies. Instead of agreeing to marry her brother-in-law, as required by traditional law, she chooses to support her family by re-opening her late husband's restaurant. Kambozia Partovia represents Reyhan's struggle for self-sufficiency in a rigidly traditional environment as all too real, and is continuously pressured to move into her brother-in-law's home and become his second wife. "Masterful, elegant...Partovi has become perhaps Iran's most impressive screenwriting voice...successfully dramatizing a woman's dilemmas." -Variety "One of the most enjoyable and ...more on Wikipedia
Actors: Parviz Parastui, Fereshteh Sadre Orafaee, Nikos Papadopoulos, Esmail Soltanian, Vanchos Constantin, + more
Released: 2005
Directed by: Kambuzia Partovi
Agree or disagree?