Entertainment
The Best Pauley Perrette Movies

39 votes
17 voters
3k views
8 items
List Rules Vote for your favorite movies, regardless of critic reviews or how big the role was.
List of the best Pauley Perrette movies, ranked best to worst with movie trailers when available. Pauley Perrette's highest grossing movies have received a lot of accolades over the years, earning millions upon millions around the world. The order of these top Pauley Perrette movies is decided by how many votes they receive, so only highly rated Pauley Perrette movies will be at the top of the list. Pauley Perrette has been in a lot of films, so people often debate each other over what the greatest Pauley Perrette movie of all time is. If you and a friend are arguing about this then use this list of the most entertaining Pauley Perrette films to end the squabble once and for all.
If you think the best Pauley Perrette role isn't at the top, then upvote it so it has the chance to become number one. The greatest Pauley Perrette performances didn't necessarily come from the best movies, but in most cases they go hand in hand.
List features films like To Comfort You, Satan Hates You and more!
"This list answers the questions, "What are the best Pauley Perrette movies?" and "What are the greatest Pauley Perrette roles of all time?"
If Pauley Perrette movies are your thing, then check out the greatest movies by David McCallum and Sasha Alexander too.
My First Mister is a 2001 film written by Jill Franklyn and directed by Christine Lahti. The film is the story of an alienated teen who forms an unlikely friendship with a lonely clothing store manager. The film co-stars Carol Kane, Michael McKean, John Goodman, and Desmond Harrington. ...more on Wikipedia
Actors: John Goodman, Pauley Perrette, Gene Simmons, Leelee Sobieski, Albert Brooks, + more
Released: 2001
Directed by: Christine Lahti
Agree or disagree?
see more on My First Mister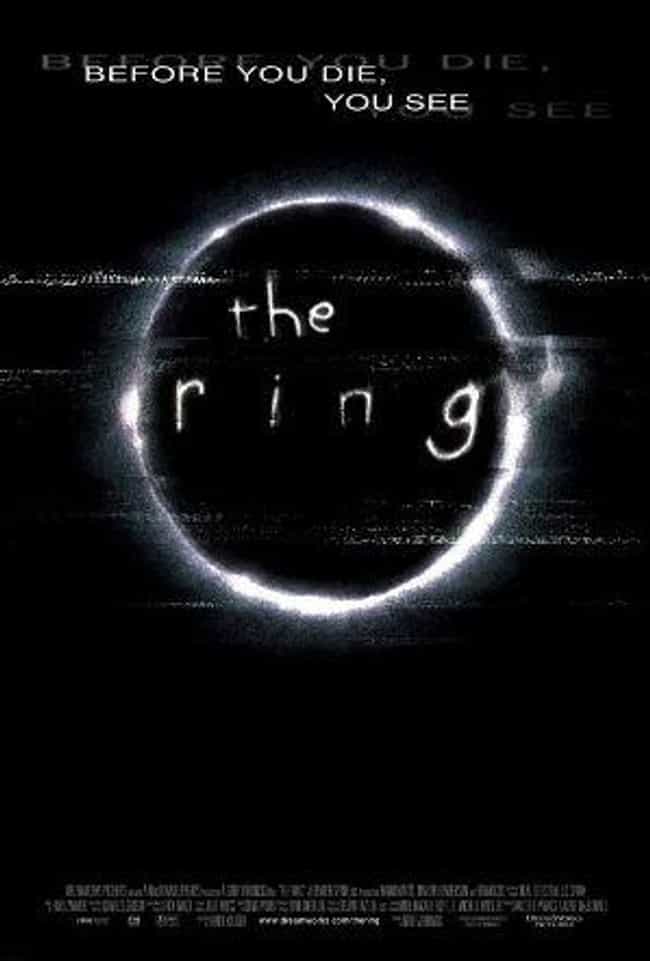 The Ring is a 2002 American psychological horror film directed by Gore Verbinski and starring Naomi Watts. It is a remake of the 1998 Japanese horror film Ring, which was based on the novel Ring by Kôji Suzuki. The Ring was released in theaters on October 18, 2002 and received critical acclaim with critics praising the reliance on dread and visuals over gore and the direction along with the screenplay writing but criticizing the character development. The film also grossed over $249 million on a $48 million production budget making it one of the highest grossing horror films of all time. The Ring was soon followed by a sequel titled The Ring Two. The Ring is notable for being the first ...more on Wikipedia
Actors: Naomi Watts, Pauley Perrette, Brian Cox, Amber Tamblyn, Sara Rue, + more
Released: 2002
Directed by: Gore Verbinski
Agree or disagree?
see more on The Ring
Malicious Intent is a 2000 thriller film written and directed by Caesar Cavaricci. ...more on Wikipedia
Actors: Pauley Perrette, Tom Arnold, Christopher Atkins, Rachel Ticotin, William Forsythe, + more
Released: 2000
Directed by: Caesar Cavaricci
Agree or disagree?
see more on Malicious Intent
"A daily phone call between Angela (Golden Globe winner Susan Blakely) and her lesbian daughter living with HIV/AIDS (Pauley Perrette, NCIS) reveals some unexpected news." Quoting the synopsis from the 2010 Frameline 34 - SF LGBT Film Festival site. ...more on Wikipedia
Actors: Pauley Perrette, Susan Blakely, Sophie Aaron, Nancy Nightingale
Released: 2009
Directed by: Marc Saltarelli
Agree or disagree?