Watchworthy
The Best PC Principal Quotes From 'South Park'

March 5, 2020
1k votes
212 voters
13.2k views
25 items
The best PC Principal quotes prove why he is one of the most memorable additions to South Park in recent seasons. While it initially seemed like he'd be a one-off character, the writers have found plenty of storylines to include him in, such as a romantic subplot with Strong Woman and their litter of PC Babies. He may try his best to be politically correct, but there is still much for him to learn. What do you think the best PC Principal quotes of all time are?
He made an impression right off the bat in season 19. When he was first introduced to viewers, he made it clear he wasn't around to stick to the status quo, as evidenced by the line, "All right, listen up. My name is PC Principal. I don't know about you, but frankly I'm sick and tired of how minority groups are marginalized in today's society." His mission was made even clearer with, "We are at war, but the only way to win this war is to be as understanding, non-biased, and politically correct as possible."
Insightful and funny PC Principal quotes abound on this list. Which one do you think should have the number one spot? Vote up your favorite PC Principal lines.
Data-driven recommendations based on voting from over 40 million monthly visits to Ranker.
Try the free app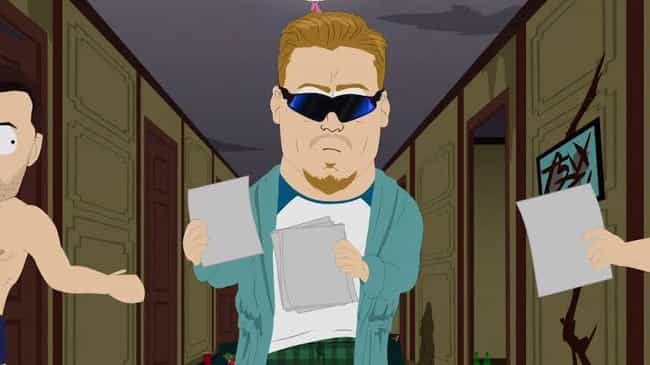 PC Principal: Rise and shine, guys! If you scored last night, I'll need your consent forms!
[The bros hand over their forms.]
PC Principal: Thank you. Thank you. Thank you—whoa! Barker, did you perform cunnilingus? There's a different release form, bro.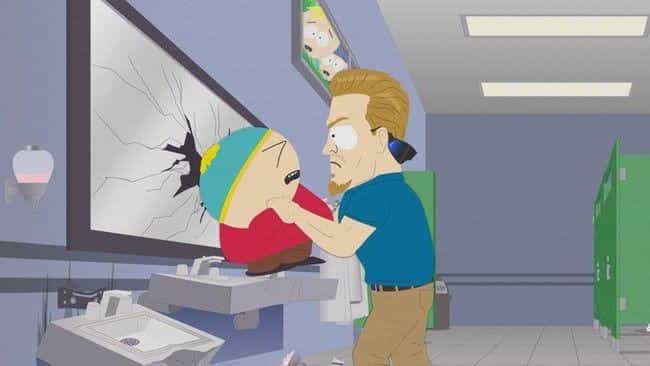 PC Principal: Did you just use a term that excludes women from an occupation?!
[He picks Cartman up.]
Cartman: Okay, let's back up. [PC Principal slams him against the wall.] Stop!
[PC Principal slams him multiple times into the wall.]
PC Principal: Did you just say "spokesman" instead of "spokesperson" when women are just as capable of selling sandwiches as anyone!?! Are you purposely trying to use words that assert your male privilege!?!
PC Principal: All right, everyone, listen up. In order for better understanding, we've asked students of Canadian origin to introduce you to their culture and... Hey, Leslie! Shut your f*cking mouth! ...To introduce you to their culture and customs. So let's give them our undivided attention as they take us on a whirlwind journey through their diverse history.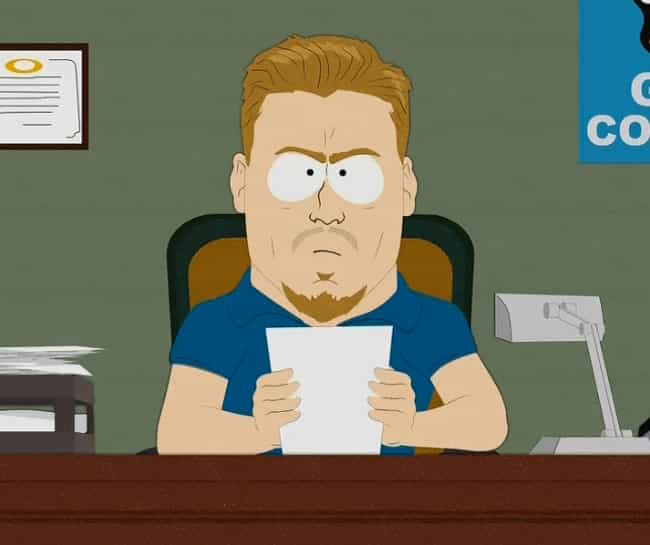 I Don't Think Caitlin Jenner is a Hero
Gerald: Wh-wh-what did he say?
PC Principal: You'll have to excuse my language. [Reads from Kyle's report] "I don't think Caitlyn Jenner is a hero." This kind of trans-phobic and bigoted hate speech isn't going to fly here, bro! Well, I thought we were all on board that Caitlyn Jenner is an amazing, beautiful woman who had the exquisite bravery of a butterfly flying against the wind, and then this crap comes out of people's mouths!