Pop Music
The Best Pop Star Movie Cameos

67 votes
17 voters
14 items
List Rules Vote up the pop stars who nailed their parts despite their limited screen time.
It's always fun to see your favorite pop stars in movies. The best movie cameos are usually played for laughs, and sometimes even feature the pop star singing a tune with someone from the cast. From Madonna to Michael Jackson to Ariana Grande, here are the best movie cameo appearances from the biggest pop stars in music.
Britney Spears shows up as a fembot in Austin Powers in Goldmember. Michael Jackson is one of many celebrity aliens in Men in Black II. Usher is able to poke fun at his strip bar past in Hustlers. So, which pop star movie cameos are your favorite? Make your voice heard. Vote up the music superstar film appearances that you enjoyed the most.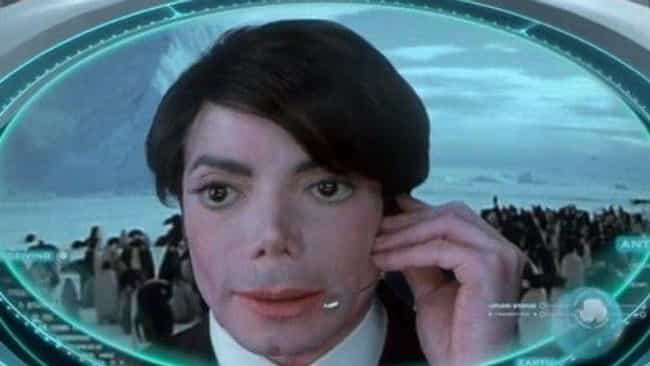 According to Men in Black director Barry Sonnenfeld, Michael Jackson loved the first MIB movie so much that he asked to be in the sequel.
In the King of Pop's cameo, Jackson is an alien who pleads with MIB leader Zed (Rip Torn) to be made into an official MIB agent. Fittingly, he wants to be called "Agent M."

Is this a good cameo?
see more on Michael Jackson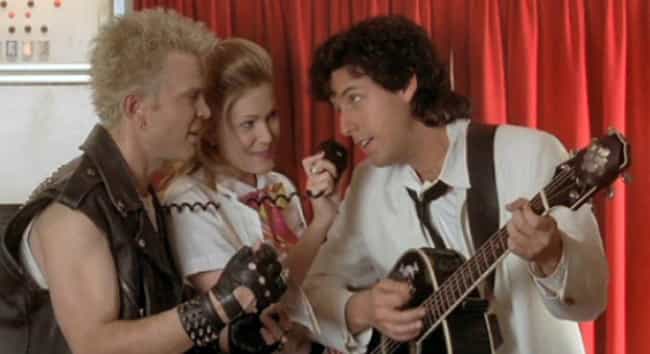 At the end of The Wedding Singer, Robbie (Adam Sandler) is on an airplane explaining his sorry love life to the passengers in first class - as well as singer Billy Idol. Idol gives Robbie an assist when they learn the woman Robbie loves, Julia (Drew Barrymore), is also on the flight with her villainous fiance, Glenn (Matthew Glave).
Robbie tells Julia how much he loves her with a song that is played over the plane's speaker system. Idol helps Robbie by physically holding back Glenn. The pop star also tells Robbie he likes his song so much that he is going to try and get him a record deal.

Is this a good cameo?
see more on Billy Idol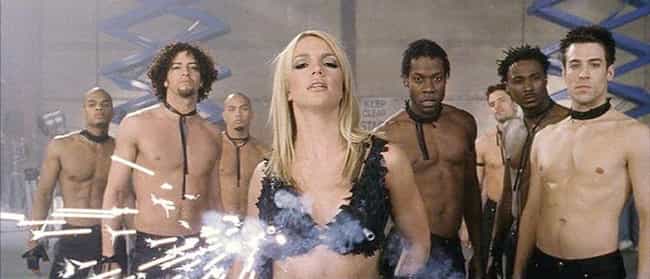 Austin Powers in Goldmember, the third and final movie of the Austin Powers trilogy, opens with the British spy accidentally walking into Britney Spears's music video for the song "Boys."
Powers and the pop star face off in an epic dance fight until Powers realizes that Spears is a fembot. He works his mojo to stop her.

Is this a good cameo?
see more on Britney Spears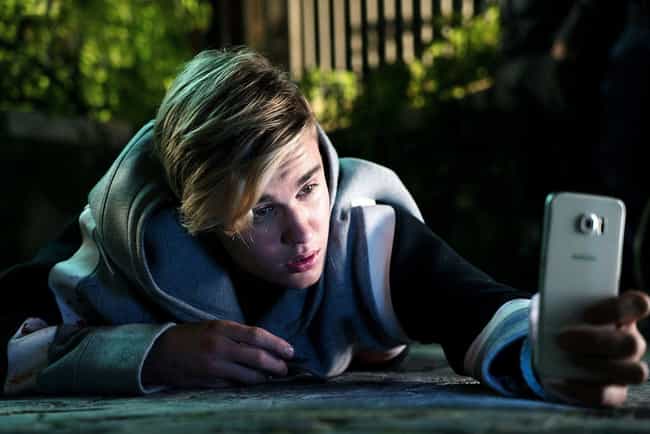 Justin Bieber plays himself in Zoolander 2, one of the beautiful people targeted by a mysterious slayer.
Just before he succumbs to the villain, the pop star flashes Zoolander's signature "Blue Steel" look and takes one final selfie. He signs-off by saying, "Peace, world."

Is this a good cameo?
see more on Justin Bieber