Music
The Best Power Electronics Bands/Artists

Updated October 13, 2018
158 votes
70 voters
4.8k views
9 items
Power electronics artists list, with photos, ranked best to worst by votes. List of good power electronics bands includes a filter so you can sort by the groups's label and what albums they've put out. This list of the top power electronics bands in the world includes all musicians who have released recordings that have gotten distribution, and is an up-to-date list. Power electronics groups and artists are shown below along with any additional genres in which their music belongs. If available, you can also see information about where all power electronics bands on this list got started. These are truly the greatest power electronics bands of all time, since the most famous power electronics artists ever are listed, and the order is decided by actual fans of the best power electronics music.
You can click on the power electronics band names to see more information about that particular notable power electronics group. If they're near the top of the best power electronics artist list, though, then they should have at least some information available. All the top power electronics bands named on the list also have discographies on their pages if you click on the power electronics band names themselves.
Examples of artists on this list: David Scott Stone, Japanese Torture Comedy Hour and many more. You get to decide which artists are the best by voting for your favorites. The hardest decisions come down to two artists you like, for example if you had to choose between Nordhausen or Wives which one would you vote for?
All important, significant and iconic names in power electronics music history deserve your votes, so make sure to choose wisely. You can only vote once on this list.
The list includes all new power electronics bands, and if there are any missing on the list, you can always add them yourself. Just make sure they aren't already on the list and check your spelling, because this is already an accurate compilation of the best examples of power electronics, as well as a good place to start if you're asking yourself, or friends, exactly how to get into power electronics music. Especially since the bands at the top of the list will at the very least be the best choices if you're looking for a list of good power electronics bands with which to start out. No point in listening to them if they aren't actually good or even half-way decent power electronics bands.
This list answers the questions "who are the best power electronics bands of all time?" and "who is the greatest power electronics musician ever?"
If you know enough about the genre, please vote based on the quality of the band's music instead of just voting for the most popular power electronics bands that you might've heard of, but not really listened to closely enough to cast an informed vote.
Re-rank the page then share it with your
social networks
(Twitter, Facebook, Tumblr). (9 items)
David Scott Stone (sometimes referred to as Sir DSS and Mr. David Ascott Stone) is an American musician who has recorded and toured with artists like The Melvins, Unwound, Fantômas, The Locust, Jello Biafra, Keiji Haino, Mike Patton, Adam Jones (Tool), Merzbow, Masonna, Big Business, No Age, Joe Lally and others. He is a former member of the group LCD Soundsystem. He has been a regular performer at The Smell, a DIY music venue in Los Angeles since its opening. He has also been a member of Slug (1993–1996) and a founding member of Get Hustle (1996–2000). He is notable for his experimental and whimsical approach to music, often using unusual instruments to produce unusual sounds. He builds his ...more on Wikipedia
Genres (Music): Acid techno, Dark ambient, Noise rock, Power electronics, Rock music, + more
Nationality: United States of America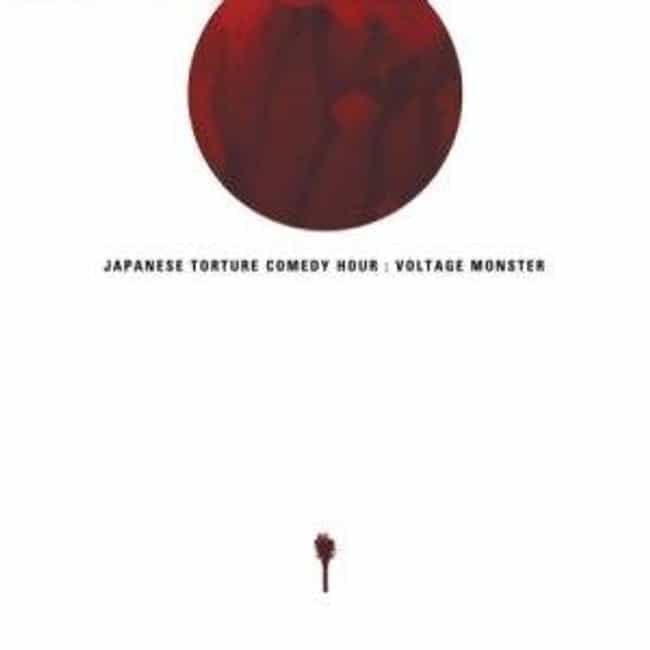 Genres (Music): Power electronics, Electronic music, Power noise, Hardcore techno
Albums: 50, 000 Elvis Fans Can't Be Wrong, Voltage Monster
Labels: Relapse Records
Career Began: United States of America

Agree or disagree?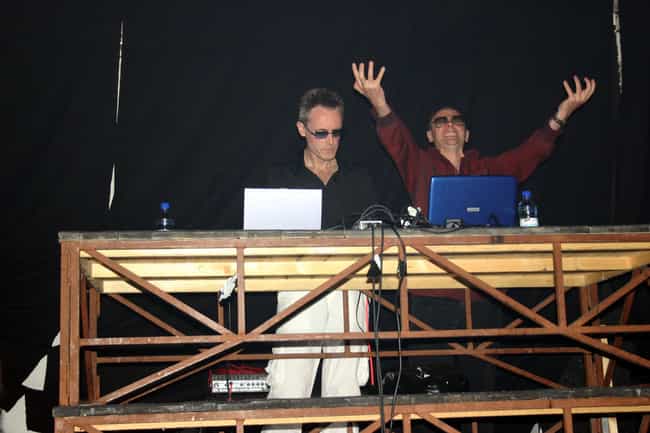 Whitehouse were an English power electronics band formed in 1980, largely credited for the founding of the power electronics subgenre of industrial music. ...more on Wikipedia
Genres (Music): Industrial music, Noise music
Albums: Psychopathia Sexualis, Great White Death, Dedicated to Peter Kürten, New Britain, History of Abuse, + more
Career Began: United Kingdom

Agree or disagree?
beardeddubstep added
Consumer Electronics
Albums: Horn of the Goat, Teenage Nuremburg, Ce, Nobody's Ugly