Shopping
The Best Power Scooters

91 votes
59 voters
1.7k views
15 items
List Rules Vote up the best all-around mobility scooters.
If you find it difficult to get around on bad days or over long distances, you may be looking into what the best mobility scooter is for you. This list of the 15 best power and mobility scooters lists each scooter's range, maximum speed, weight capacity, and more. Whether you need a power scooter as a senior, or because of limited mobility, there are many models out there with a range of features that make them the best power scooters.
There are a lot of factors to consider when choosing a mobility scooter. Where do you need to drive it? Does somebody need to be able to pick it up? How far do you plan to take it and how fast do you want to be able to go? Once you have figured out some of the basic things you want out of a power scooter, you can begin looking at different models and narrowing down which one will be the best fit.
Most power scooters have a weight capacity of 250 to 400 pounds, with some models able to carry up to 450 pounds. Taking into consideration the weight limits of a mobility scooter is important if you plan on using it to carry shopping regularly. Overloading a scooter can add undue stress to a scooter's motor and frame. If you find that you are at the upper range of a scooter's weight capacity, keep in mind whether you ever plan on using it to carry more than just you.
Traveling with your scooter beyond the scope of daily errands can cause problems due to the sheer bulk of most models. A folding model might be the best power scooter choice if you plan on taking your scooter on planes, trains, or car trips. The seats on folding and travel mobility scooters aren't often as plush and comfortable to sit on for long periods as non-travel models, trading comfort for storage capability.
If you plan on taking your scooter across more surfaces than just sidewalk, be sure to learn what the tires of your mobility scooter are made of. Although air filled, pneumatic, tires offer the gentlest and most comfortable ride, solid and foam filled "flat-free" tires can be more reassuring if you are worried about getting a flat. It's also helpful to be aware of what kind of braking system your power scooter uses. Most of the best mobility scooters use electromagnetic brakes, but models from companies like Pride® use a combination of regenerative and electromechanical brakes for a smoother and more trustworthy stop.
The range of some power scooters is impressive, offering a battery life that doesn't put a limit on your daily life. If you expect to use your mobility scooter regularly throughout the day or plan to go longer distances, a style like the Triaxe Sport from Enhance Mobility, with a range of up to 35 miles, might be the best power scooter for you.
Even though specific scooters are better for specific users, when deciding the best all-around mobility scooter, every factor needs to be considered. Which of these models is the best power scooter?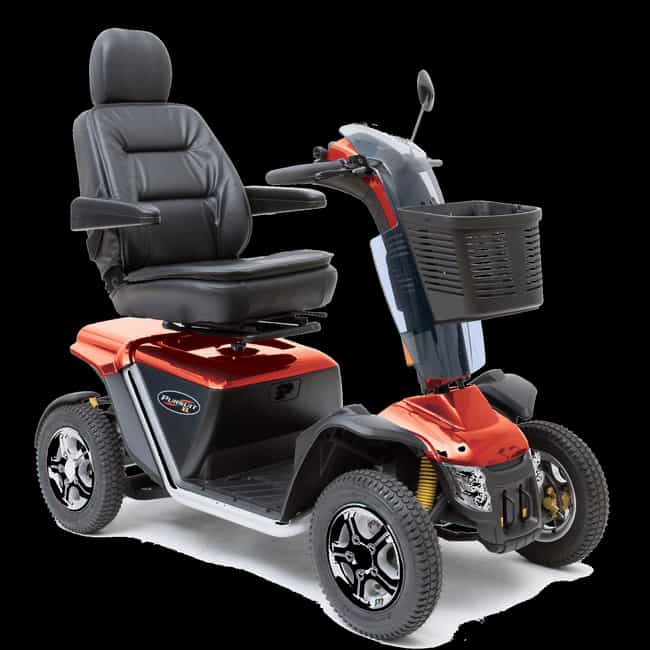 Range: 29
Maximum Speed: 8 mph
Weight Capacity: 400 lbs.
Warranty: 1 year
Manufacturer: Pride®
Braking System: Regenerative and electromechanical
Tire Type: Pneumatic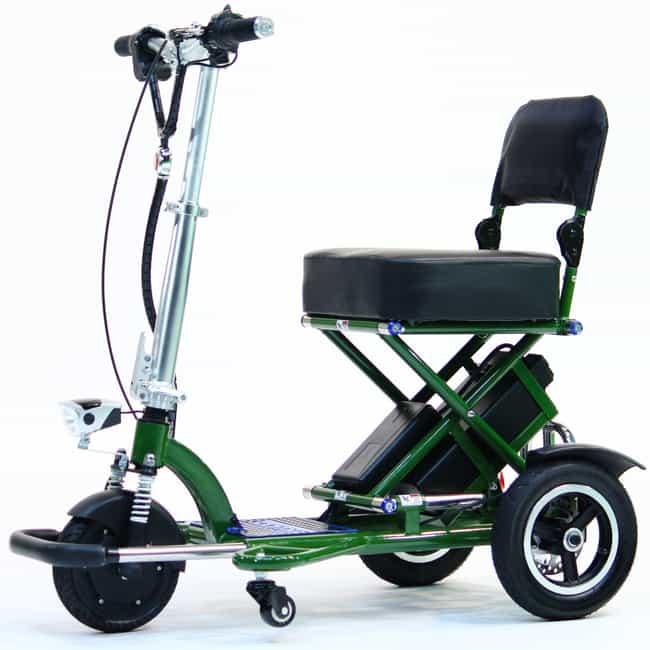 Range: 35 miles
Maximum Speed: 12
Weight Capacity: 350 lbs.
Warranty: 1 year
Manufacturer: Enhance Mobility
Braking System: Hand brake controlling rear disc brakes
Tire Type: Solid front wheel, pneumatic rear wheels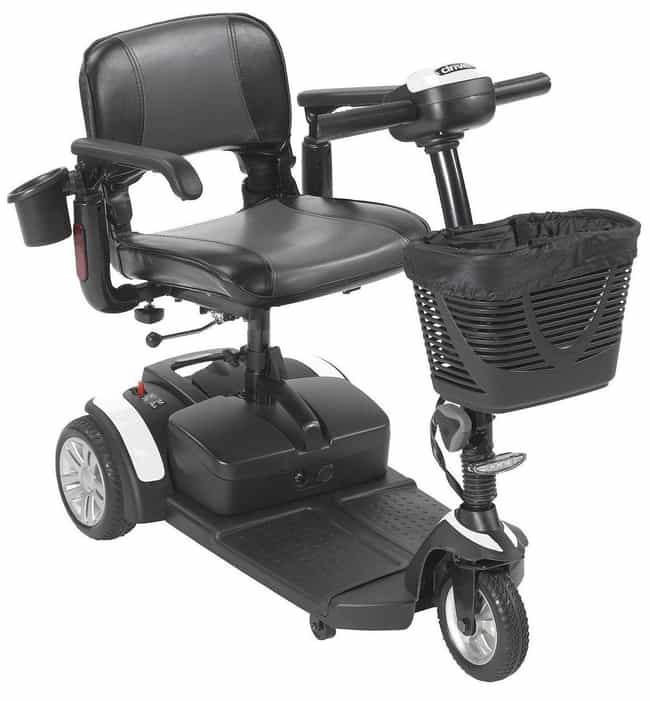 Range: 15 miles
Maximum Speed: 5 mph
Weight Capacity: 300 lbs.
Warranty: Limited Lifetime for frame, 2 years for electronics, 12 months for battery
Manufacturer: Drive
Braking System: Electromagnetic
Tire Type: Flat-free
Range: 16 miles
Maximum Speed: 5 mph
Weight Capacity: 400 lbs
Warranty: 1 year
Manufacturer: Pride®
Braking System: Regenerative and electromechanical
Tire Type: Solid