Living
Most Dramatic 'Queer Eye' Home Makeovers

Updated October 11, 2019
891 votes
213 voters
19.7k views
12 items
List Rules Can you believe... these amazing home makeovers? Vote up the greatest transformations.
The Queer Eye reboot on Netflix is about making people over - inside and out - and one aspect of these transformations is the home renovation. The best Queer Eye home makeovers manage to capture the unique spirit of each episode's homeowner, while making the space both functional and visually stunning. In some cases, it's a tall order, but the show's resident interior designer Bobby Berk makes it all look remarkably easy.
Homes aren't the only properties receiving facelifts in this trending incarnation of Queer Eye. Berk remodeled other spaces for the show's subjects - known as "heroes" - as well. For instance, one episode featured a church community center makeover, and another included the redecoration of a fire station. There is no space Berk can't transform into something attractive, comfortable, and livable.
Queer Eye doesn't shy away from tackling tough social issues like racism, police brutality, LGBTQ+ conversations, and difficult family dynamics. But alongside those important discussions, Bobby's greatest home makeovers add an aesthetically pleasing element to people's lives. Vote up the stunning home transformations you can't even believe, hunny!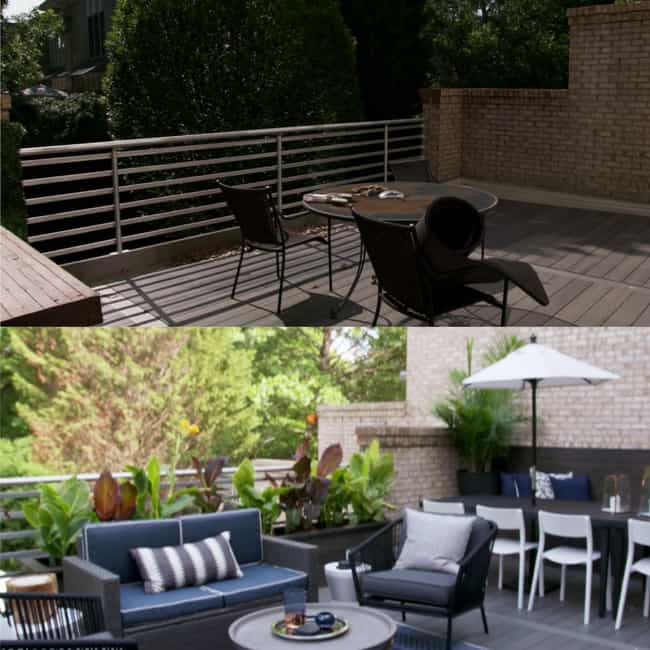 Season 1, episode 2 finds the Fab Five dealing with Neal, a bearded, mountain-man-like techie who lives with his best friend, a dog named Forever. As dogs tend to do, Forever has shed all over Neal's apartment, which isn't exactly Buckingham Palace. There are sectional sofas, broken window blinds (thanks, Forever!), a tragic little outdoor area, and a shower Jonathan likens to "a skin tag."
Bobby sweeps in and works his magic, then voila! Neal has a home again. It's transformed into a modern showplace with sleek lines and contemporary finishes. The shower is clean, and the deck becomes a place where people would want to sit.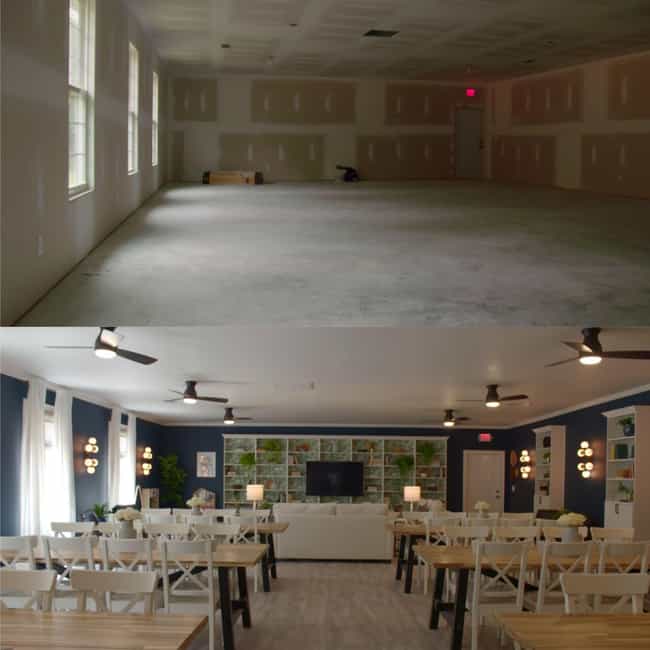 The Season 2 opener finds the Fab Five helping a cancer survivor named Tammye who recently lost her mother to the disease. She works as a teacher, volunteers in her spare time, and happens to have a gay son who recently moved back to the Atlanta area. She makes it known from the get-go she doesn't want Bobby to remodel her home; instead, she wants him to redo her church's community center to make the place more appealing and usable.
Bobby has quite a challenge on his hands, as the "community center" is just an expansive, yet empty, unfinished room. But true to form, he converts the cavernous space into a gorgeous, multipurpose room where the whole church and all their friends can assemble. As a bonus, he remodels Tammye's bathroom and gives her a bright, clean space showing off the best of the room's natural light. Additionally, Tammye's son gets a mini-makeover from the Fab Five, as well as a warm welcome into his mother's church community.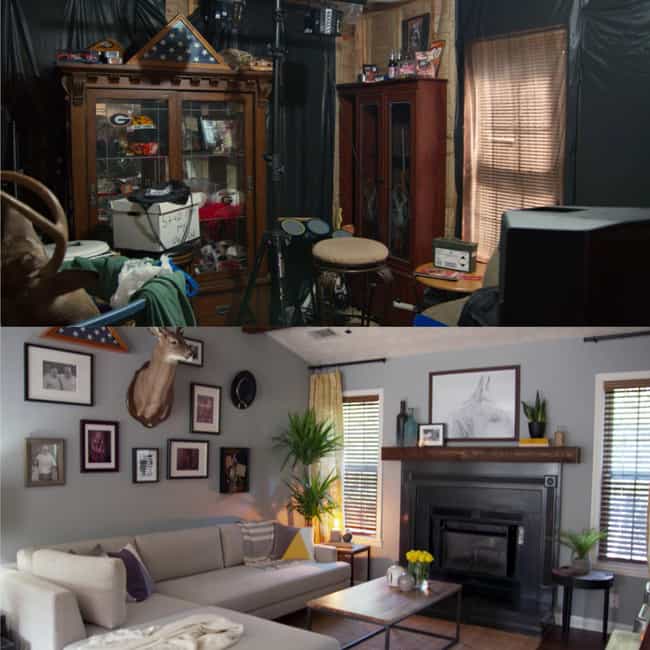 Season 1, episode 3 is all about Cory, a cop in Georgia with a penchant for NASCAR and costumes. His home is a mishmash, to put it mildly. The upper level is only in minor disarray - cheap decor and junk fill in spaces better kept open and minimized - but the basement is where the problems lie. The clutter reaches to the rafters, and the walls have a rubber lining.
In the end, Bobby pulls out his magic wand and creates an overall living space with more continuity and flow, while also maintaining the basement as Cory's "man cave."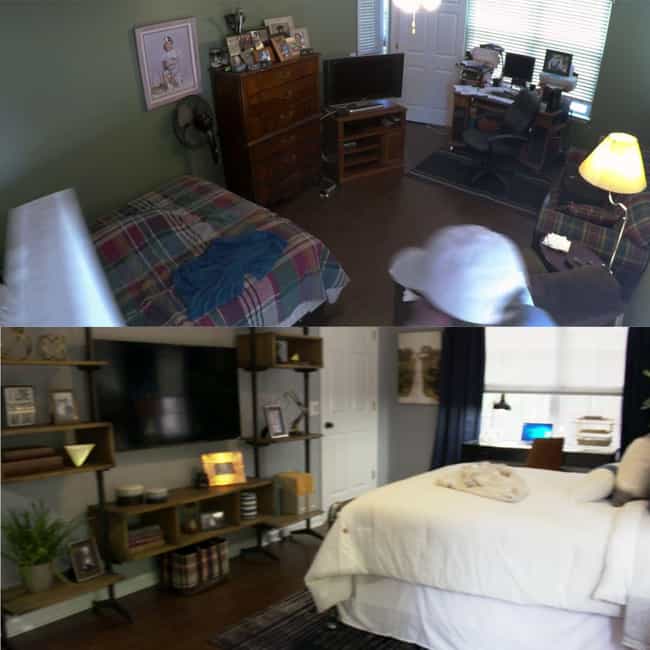 The inaugural episode of the new Queer Eye tells the story of Tom, a lovable man living in a severely unlovable home. He basically lives in the basement of a larger house and watches TV from a recliner outside the house. The reason? So he can smoke cigarettes and drink "redneck margaritas" while he relaxes.
By the time Bobby completes the renovation, Tom has what feels like an entirely new living space. Even better: there's no more smoking recliner in the backyard. In fact, the entire outdoor area converts from a sad smoker's corner into an attractive spot for entertaining, complete with a table and chairs, as well as a groomed patio.