Living
The Best Rally Cars Ever Put Together

Updated October 26, 2019
26.2k views
19 items
Purists are always going on about "real" motorsport, but can a motorsport be any more "pure" than one that predates paved roads? Rally racing is probably the oldest form of motorsports on Earth, and it's seen some incredible machines in its time. Without a doubt, most of them came from the early 1980s - a time of turbocharged Group B monsters and their truly suicidal drivers. While people who care about little things like death ultimately outlawed the most insane of all racing classes, we've seen quite a few greats since then.
Some of best rally cars have come from the WRC, but let's be real: since Group B went away, it's been impossible to shake the fact that WRC cars are intentionally much slower than they could be. The same isn't true in the Paris-Dakar rally, or on Pikes Peak. In the desert wilds and mountain heights, insanity still rules and speed still means going as fast as possible.
For this list, we're going to look over some of the driving greats from all three series. For the record, we're excluding Pikes Peak vehicles from 2011 and later, since a bunch of San Francisco hippies forced Colorado to pave Pikes all the way to the top. Loss of a national treasure, that was.
But we've certainly seen our share of rally treasures sliding sideways through the years. Time to kick some gravel. Vote up the good rally cars
you wish you
could see race.
If you're seeing the Stratos at anything but first place on this list, it may be officially time to give up on humanity. Not just the most beautiful rally car ever produced (no argument), the purpose-built Stratos used a mid-mounted Ferrari Dino V-6 engine and an hilariously short wheelbase to dominate the WRC from 1974 to 1976. The Stratos was a complete game-changer in its own time, and a suicide speed machine that remains a legend to this day.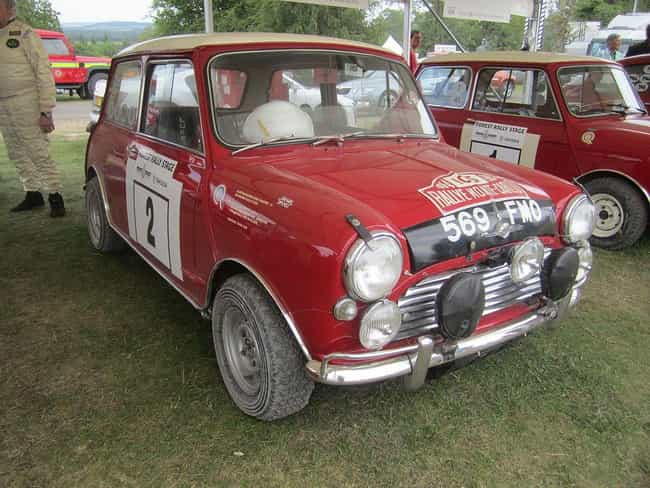 In the 1960s, the Mini competed with all the spirit and fortitude of a Spitfire against the likes of Ford and Renault. That made rally courses of the 1960s a battle between front-wheel-drive, rear-drive, and rear-engine. The Mini's ability to pull itself through turns that other cars would spectacularly (but slowly) drift around made this underdog a serious bull pup on tighter stages. It won Monte Carlo three years in a row from 1964 to 1967.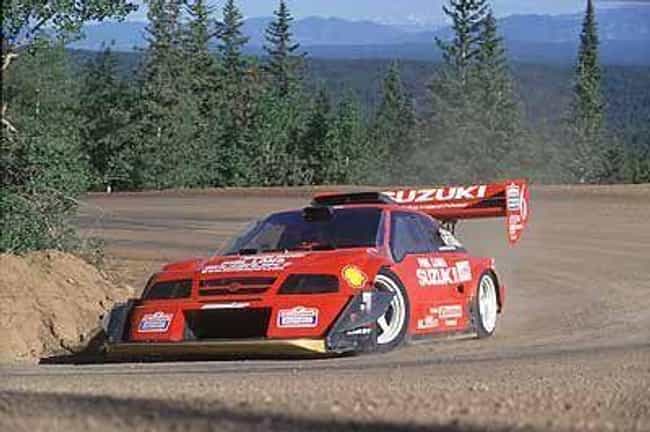 Escudo: the video game cheater car to end all video game cheater cars. Hilariously overpowered with its 981-horsepower V-6 engine, the Suzuki's gloriously be-winged Escudo brought years of insane laughter to Gran Turismo enthusiasts everywhere. If you learned to drive by bouncing from barrier to barrier at 290 mph, then the Escudo is still
your dream car
. Also, it competed at the real Pikes Peak Hill Climb. Or something.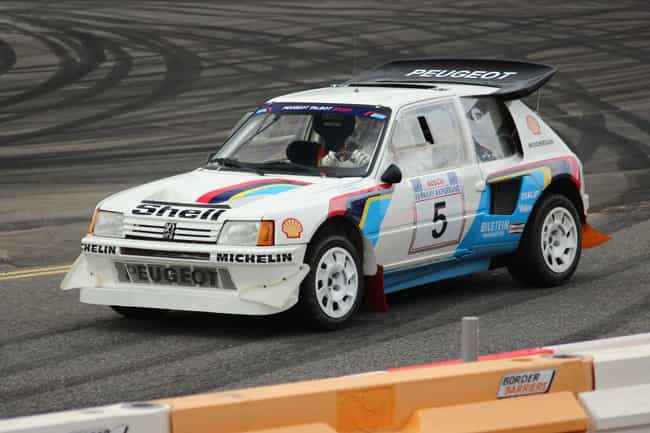 Probably the king of all Group B hatchback psychopaths, the T16 was a mid-engine, all-wheel drive that hammered all 450 horsepower to the ground for several seasons in the 1980s. It's probably fair to credit this car with the rise of the hot hatch in Europe, serving as it did as inspiration for teenage hooligans everywhere.