Entertainment
The Best Ralph Breaks The Internet Quotes

863 votes
314 voters
22.2k views
17 items
These funny Ralph Breaks The Internet movie quotes provide the dialogue for the film which follows characters from the first film, Ralph and Vanellope. Rich Moore and Phil Johnston directed the movie using a screenplay Phil Johnston and Pamela Ribon wrote. For this list we're highlighting the best quotes from Ralph Breaks The Internet: Wreck-It Ralph 2, with the help of your votes.
In Ralph Breaks The Internet, Wreck-It Ralph (John C. Reilly) has now become friends with Venallope von Schweetz (Sarah Silverman.) Together they must find a replacement steering wheel for the game Sugar Rush, and journey into the Internet to do so. Trying to find money, they end up meeting Spamly (Bill Hader,) a pop up ad who tells them about Slaughter Race, an online free-to-play racing game. While inside Slaughter Race, Ralph and Vanellope are introduced to Shank (Gal Gadot,) one of the game's top drivers. Ralph becomes concerned for Vanellope as she develops a bond with Shank and thinks about not returning to her home game.
Do you have a favorite quote from Ralph Breaks The Internet? Vote it up below!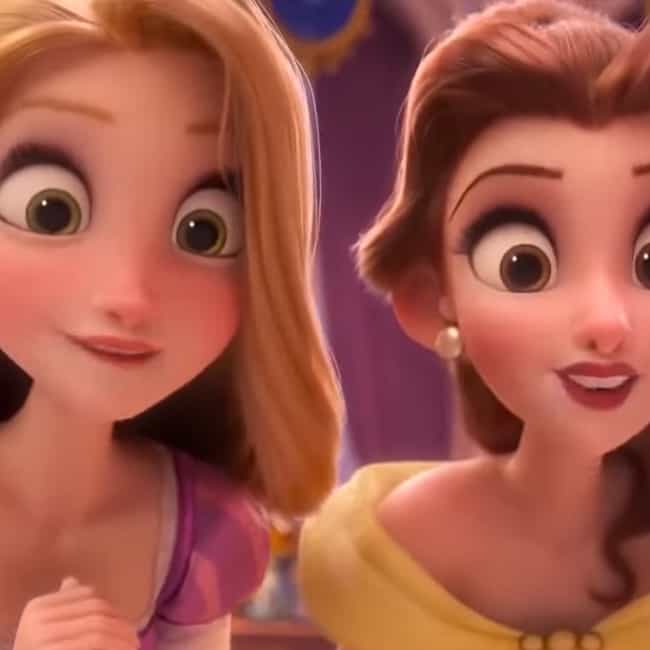 [Storm Troppers are chasing Venellope she quickly flashes away and ends up in the Disney Princess room]
Vanellope: Hi.
[The Princessess all assume attack postions, each with holding an item, specific to their character, as a weapon]
Vanellope: Woah, woah, ladies! I'm a...princess too!
Pocahontas: What kind of a princess are you?
Vanellope: Uh…
Rapunzel: Do you have magic hair?
Vanellope: No.
Elsa: Magic hands?
Vanellope: No.
Cinderella: Do animals talk to you?
Vanellope: No.
Snow White: Were you poisoned?
Vanellope: No.
Aurora, Tiana: Cursed?
Vanellope: No!
Rapunzel, Belle: Kidnapped or enslaved?
Vanellope: No! Are you guys okay? Should I call the police?
Rapunzel: Do people assume all your problems got solved because a big strong man showed up?
Vanellope: Yes! What is up with that?
Pocahontas, Merida, Rapunzel, Elsa, Aurora, Moana: She is a princess!
[Snow White pokes her head in and sings a few happy notes]

Love this quote?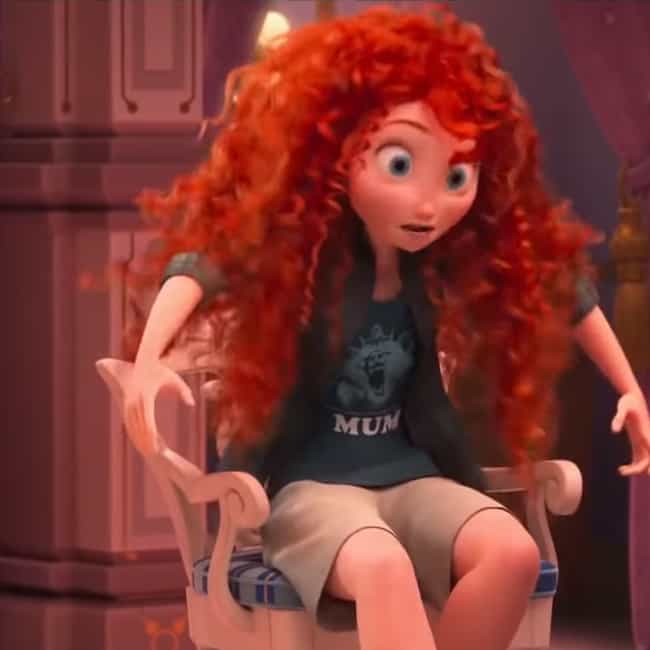 [in a thick Scottish accent]
Merida: I gave my mommy a cake, she turned into a big bear. My auld yin tried to do her in. If that's not pure mess, I don't know what is!
Vanellope: Uh…
Moana: We can't understand her.
Anna: She's from the other studio.
Vanellope: Ahhhh.

Love this quote?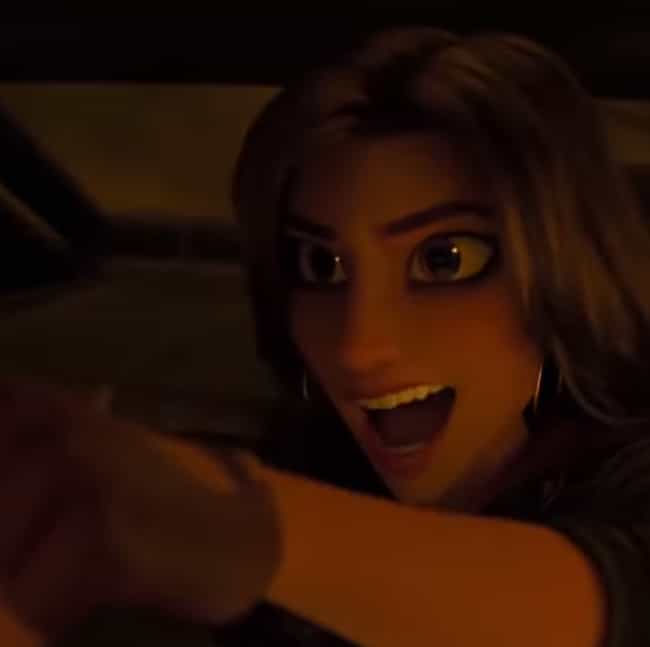 [Venellope races past her on the ceiling on the tunnel]
Shank: This girl can drive!

Love this quote?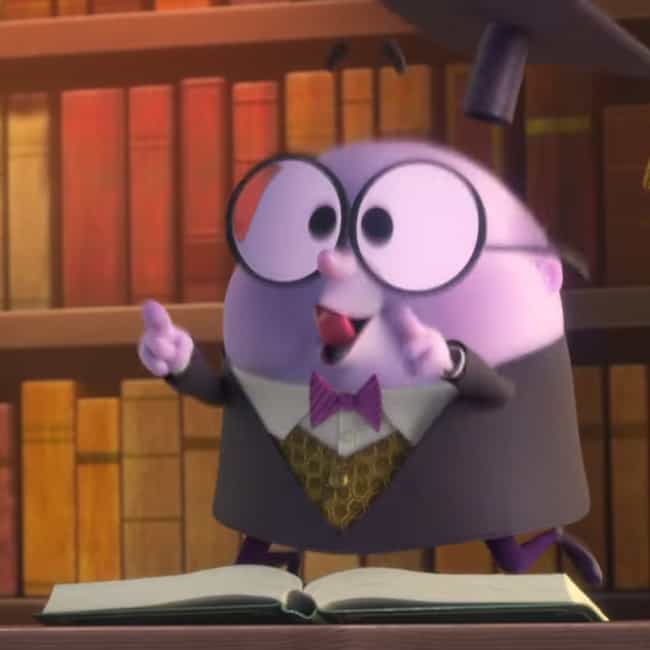 KnowsMore: Welcome to the Search Bar. What can I help you find today?
Ralph: Um…
KnowsMore: Um-brella? Um-brage? Umami?
Ralph: No.
KnowsMore: No-ah's Ark? No Doubt? No-rdstrom Rack?
Ralph: Errr!
KnowsMore: Er-gonomics? Ur-ban Outfitters? Ur-kel?
Vanellope: [to Ralph] I'm pretty sure he's just trying to guess what you're going to say.
KnowsMore: My autofill is a touch aggressive today.
Vanellope: Let me try. Take me to a website that's super intense and really nuts.
[KnowsMore shakes insanely, while all the books behind him glow flash different colors]
KnowsMore: Oh, I only found one result.

Love this quote?