Music
The Best Rapper Couples In Hip Hop
Updated March 25, 2019
4.6k votes
947 voters
37.9k views
10 items
List Rules Only rappers who have dated or are dating each other.
Hip hop power couples have been making waves in recent years. From Cardi B and Offset to Remy Ma and Papoose, we love these rap couples just as much as we love their music. When we are thinking of rapper couples, often the old school duo's who managed to stand the test of time come to mind like Snoop Dogg and Shante Taylor. These high school sweethearts, similar to LL Cool J and Simone Smith, have a love affair that started in the early '90s. However, this list will only focus on couples where both people are rappers (think the now broken up Nicki Minaj and Meek Mill).
In recent years, rappers who dated each other end up inspiring the best songs about relationships or Instagram-worthy breakup posts. It seems like we all want to know who Drake is dating, even though he has a new love interest every week. Hot new hip hop couples are also are on our radar including Migos rapper Quavo and bay area "Icy Girl" Saweetie.
While we know the hip hop scene has had some of the most famous matchups of all time, here's a list that mixes some of the old with the new. Which couple is your favorite?
Vote up the best rapper couples in hip hop history. While you are at it, check out the best rap songs of 2019.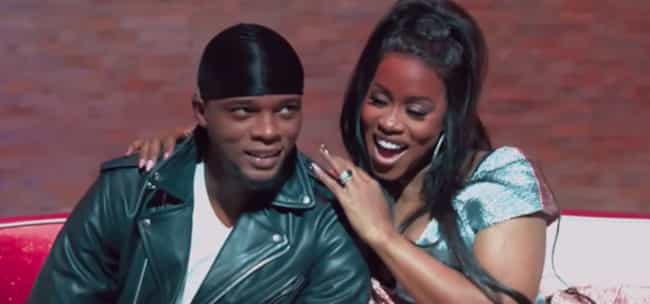 Many consider Papoose and Remy Ma relationship goals. The Love and Hip Hop reality show couple has been together for 10 years. They made it through a rough patch after Remy Ma was sentenced to eight years in prison in connection to a 2008 shooting. The couple celebrated the birth of their daughter Reminisce MacKenzie "The Golden Child" born December 14th. Shortly after, the pair collaborated on a song titled "The Golden Child" feat. Angelica Vila.
Do they make a great couple?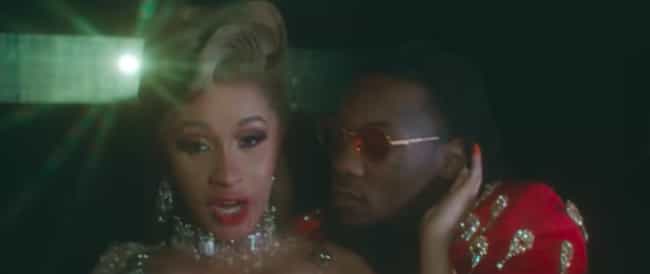 Cardi B and Offset met sometime in 2016 at an "industry event" and they have been together ever since officially getting married June 2018. Although the couple has had some public up's and down's, including a breakup announced by Cardi on Instagram, the pair seems to be back together. Last July, they celebrated the birth of their daughter Kulture Kiari Cephus. Their love has inspired collaborations on songs like "MotorSport" and "Drip."
Do they make a great couple?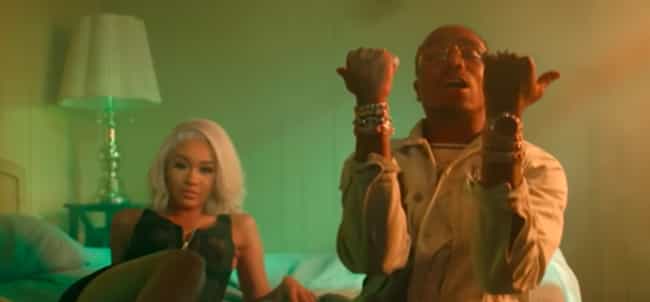 New rapper couple Quavo and Saweetie have been reportedly dating since fall of 2018. The Migos group member and his Hayword, California-born girlfriend confirmed their relationship in separate interviews, and Quavo even bought the 25-year-old a $75,000 chain engraved with the words "From Glacier Boy." While they haven't dropped any new music yet, Saweetie appeared in Quavo's 2018 hit record "Working Me."
Do they make a great couple?
Lil Kim and The Notorious B.I.G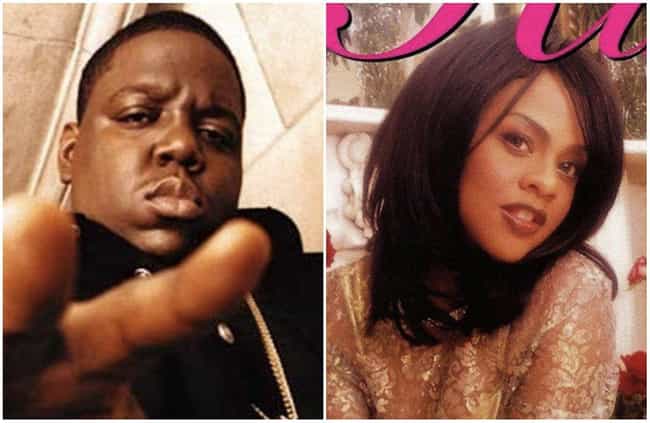 The relationship between rap couple Lil Kim and The Notorious B.I.G goes down in history as one of the most notable relationships of the 90s hip hop era. Kim met the New York legend named Christopher Wallace at the age of 17, later becoming the only female rapper in his group Junior MAFIA. As their love grew it became toxic, noting stories of abuse and infidelity during Wallace's marriage with R&B singer Faith Evans. The relationship was forced to come to a tragic ending when Wallace was shot and killed March 9, 1997.
Do they make a great couple?