Living
The Best Ready-Made Meals to Pack Before Your Next Trip

56 votes
13 voters
15 items
When you decide to head out into the great outdoors, you're probably going to need to take some food along with you. While some people have no problem catching or killing their next meal, the average camper or hiker may not be willing to do so, which is why ready-made meals are a huge industry. If you're not going to dive into a box of MREs like the military uses, you may want to look at some of the many options available on the market.
Depending on your tastes, there's a meal out there for your hiking and camping needs, and while there are dozens of brands offering excellent meals, no two meals are exactly the same. Check out some of these options below, and select the meals and brands that work best for you. Vote up any you have sampled and liked, then check back to see which ready-made meal is the best of the bunch!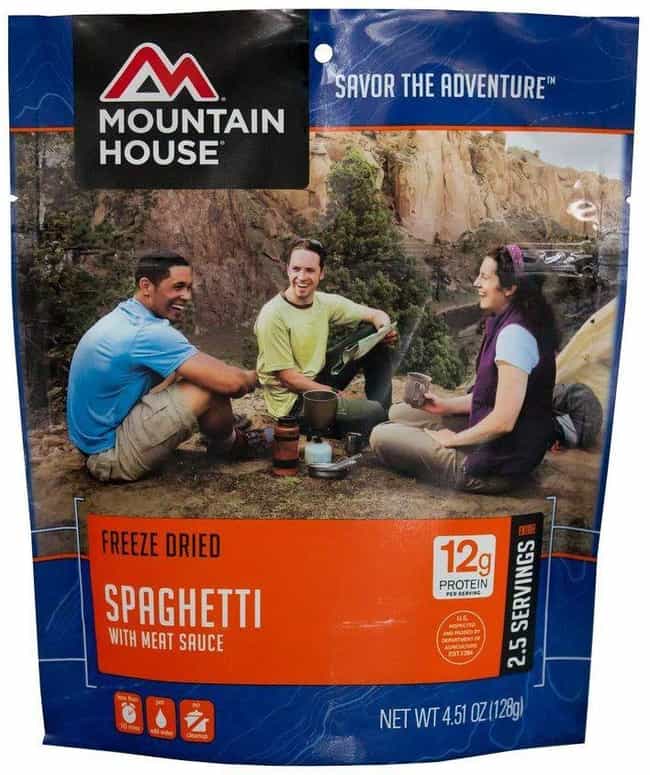 Contents: Tender spaghetti pasta with chunks of beef in a rich marinara sauce.
Size: 2.5 x 1-cup servings
Details: Mountain House's spaghetti with meat sauce tastes just like the kind you would make at home! The meal is freeze fried, which means all you need to do is add water to enjoy this delicious contents. Being freeze-dried makes this meal lightweight, which is great for camping needs, and with some heated water, you're sure to enjoy this amazing pasta/beef combo!
Cost: $11.27

A good meal?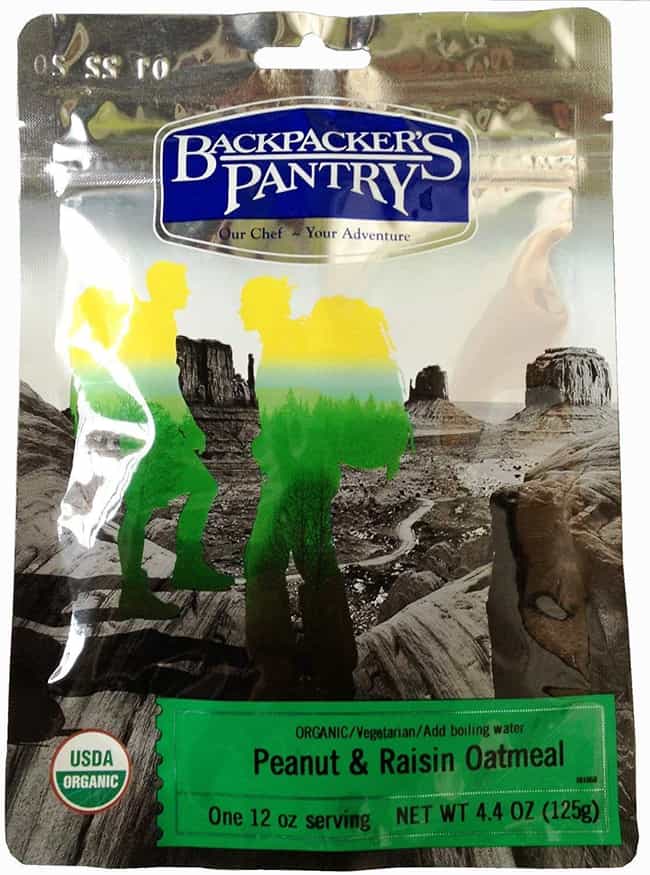 Contents: Justin's Organic Peanut Butter, Raisins and Oats
Size: 1 x 12-ounce serving
Details: All you need to do to enjoy this delicious peanut butter raisin oatmeal from Backpacker's Pantry is to add boiling water. All ingredients in this delicious pouch are organic, low in sodium, and high in protein.
Cost: $9.19

A good meal?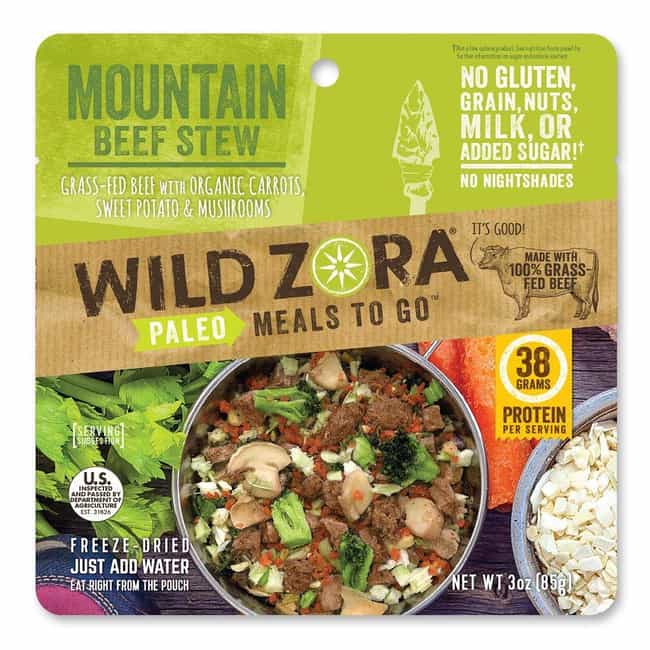 Contents: Mountain Beef Stew
Size: 1 serving per container
Details: Wild Zora's mountain beef stew offers a tantalizing paleo option for those who want to follow a strict diet. These meals come with 100% guaranteed grass-fed beef with real veggies in a delicious and nutritious package.
Cost: $12.95

A good meal?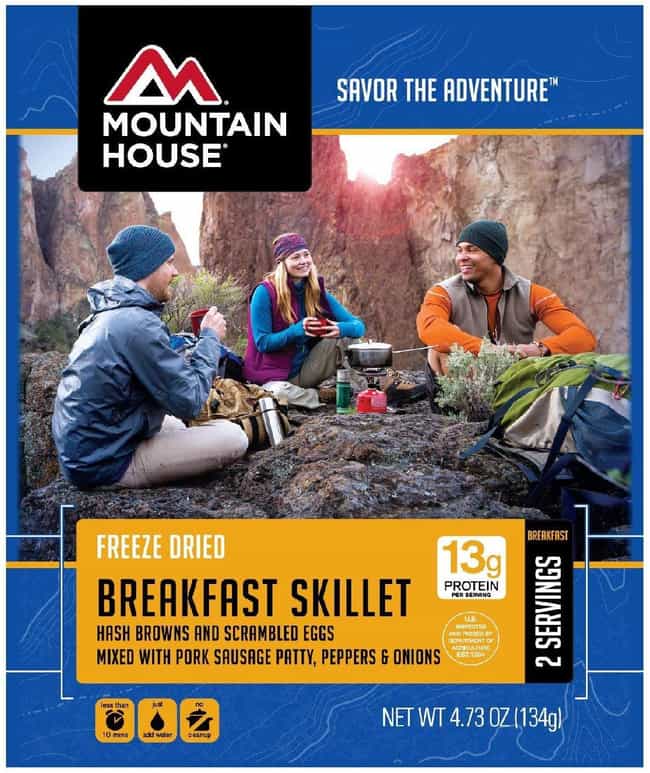 Contents: Hash browns, scrambled eggs, crumbled pork patty, peppers, and onion for breakfast.
Size: 2 x 1-cup servings
Details: You could take along some eggs and everything you need to create a great breakfast skillet, or you could go the much easier (and lighter) route by enjoying this delicious Mountain House breakfast skillet filled with hash browns, scrambled eggs, a sausage patty, peppers, and onions. It's a simplified, freeze-dried option that will make your next hiking or camping trip all the easier.
Cost: $8.94

A good meal?