Watchworthy
The Best Rebel Wilson Movies

Updated December 20, 2019
236 votes
93 voters
6.6k views
11 items
List Rules Vote for your favorite movies, regardless of critic reviews or how big the role was.
List of the best Rebel Wilson movies, ranked best to worst with movie trailers when available. Rebel Wilson's highest grossing movies have received a lot of accolades over the years, earning millions upon millions around the world. The order of these top Rebel Wilson movies is decided by how many votes they receive, so only highly rated Rebel Wilson movies will be at the top of the list. Rebel Wilson has been in a lot of films, so people often debate each other over what the greatest Rebel Wilson movie of all time is. If you and a friend are arguing about this then use this list of the most entertaining Rebel Wilson films to end the squabble once and for all.
If you think the best Rebel Wilson role isn't at the top, then upvote it so it has the chance to become number one. The greatest Rebel Wilson performances didn't necessarily come from the best movies, but in most cases they go hand in hand.
A factual list, featuring films like Small Apartments and Bachelorette.
"This list answers the questions, "What are the best Rebel Wilson movies?" and "What are the greatest Rebel Wilson roles of all time?"
Movie fans who love Rebel Wilson have also been known to enjoy films starring Dianna Agron and Melissa McCarthy.
Data-driven recommendations based on voting from over 40 million monthly visits to Ranker.
Try the free app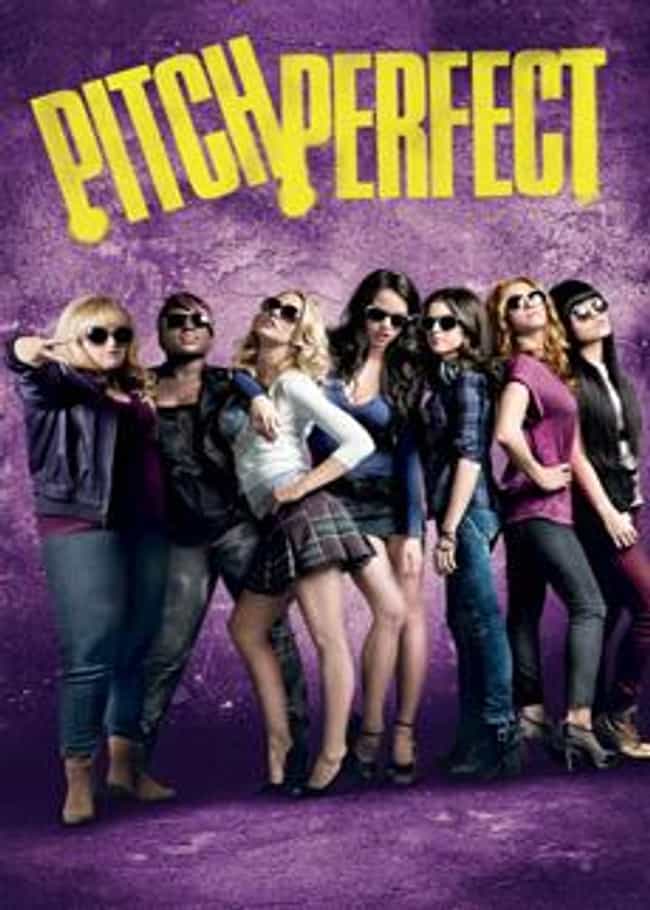 Pitch Perfect is a 2012 American musical comedy film directed by Jason Moore. Featuring an ensemble cast, including Anna Kendrick, Skylar Astin, Rebel Wilson, Anna Camp, Brittany Snow, Ester Dean, Alexis Knapp, Hana Mae Lee, Adam DeVine, with John Michael Higgins, and Elizabeth Banks, the plot follows a college women's a cappella group, The Barden Bellas, as they compete against another a cappella group from their college to win Nationals. The film is loosely adapted from Mickey Rapkin's non-fiction book, titled Pitch Perfect: The Quest for Collegiate A Cappella Glory. Filming concluded in December 2011, in Baton Rouge, Louisiana. The film premiered in Los Angeles on September 24, 2012. ...more on Wikipedia
Actors: Anna Kendrick, Elizabeth Banks, Brittany Snow, Rebel Wilson, Alexis Knapp, + more
Released: 2012
Directed by: Jason Moore
Is this a great Rebel Wilson movie?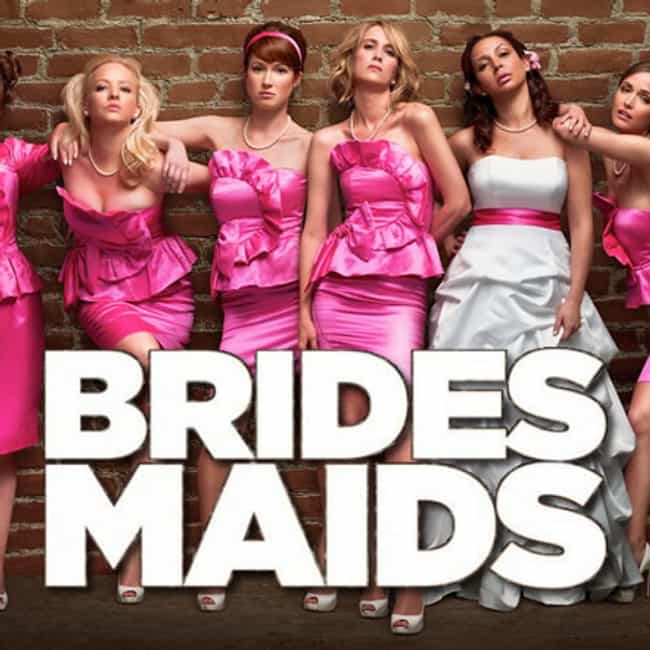 Bridesmaids is a 2011 American romantic comedy film directed by Paul Feig, written by Annie Mumolo and Kristen Wiig, and produced by Judd Apatow, Barry Mendel, and Clayton Townsend. The plot centers on Annie, who suffers a series of misfortunes after being asked to serve as maid of honor for her best friend, Lillian, played by Maya Rudolph. Rose Byrne, Melissa McCarthy, Ellie Kemper, and Wendi McLendon-Covey co-star as Lillian's bridesmaids, with Chris O'Dowd, Rebel Wilson, Matt Lucas, Michael Hitchcock, and Jill Clayburgh, in her final film appearance, playing key supporting roles. Actresses Mumolo and Wiig crafted the screenplay after the latter's casting in producer Apatow's comedy film ...more on Wikipedia
Actors: Rose Byrne, Jon Hamm, Kristen Wiig, Melissa McCarthy, Maya Rudolph, + more
Released: 2011
Directed by: Paul Feig
Is this a great Rebel Wilson movie?
Ice Age: Continental Drift is a 2012 American 3D computer-animated comedy adventure film directed by Steve Martino and Mike Thurmeier. It was written by Jason Fuchs and Michael Berg, and features the voices of Ray Romano, John Leguizamo, Denis Leary, Nicki Minaj, Drake, with Jennifer Lopez, and Queen Latifah. It is the fourth installment of the Ice Age series, produced by Blue Sky Studios and distributed by 20th Century Fox. It is the first sequel in the series not directed by Carlos Saldanha, and the second Ice Age installment that utilises Digital 3D. It was released in the US on July 13, 2012, three years after its predecessor Dawn of the Dinosaurs. This was the first Ice Age film to be ...more on Wikipedia
Actors: Jennifer Lopez, Nicki Minaj, Drake, Queen Latifah, Patrick Stewart, + more
Released: 2012
Directed by: Steve Martino, Mike Thurmeier
Is this a great Rebel Wilson movie?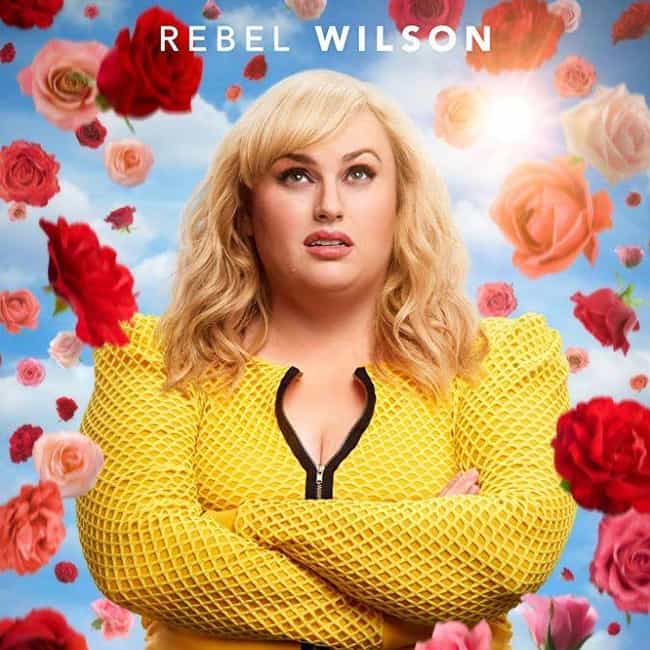 Isn't It Romantic is a 2019 American romantic comedy film directed by Todd Strauss-Schulson. Natalie (Rebel Wilson) wakes up one day to discover that she is self aware of her existence in a rom-com and tries to escape every cliche. ...more on Wikipedia
Actors: Rebel Wilson, Adam DeVine, Liam Hemsworth, Priyanka Chopra, Betty Gilpin
Released: 2019
Directed by: Todd Strauss-Schulson
Is this a great Rebel Wilson movie?