Watchworthy
The Best Episodes of Regular Show

Updated May 12, 2020
6.1k votes
1.2k voters
53k views
25 items
List Rules Vote for your favorite Regular Show episodes, no matter how popular they are.
List of the best Regular Show episodes, as voted on by other fans of the series. Starring Mordicai the Blue Jay and Rigby the raccoon, Regular Show is actually fairly adult friendly despite being a children's cartoon. Fans will also enjoy times Regular Show connected with college grads. With so many memorable episodes of the show, it's hard to trust just one person's opinion of what the top Regular Show episodes of all time are. Fans of Regular Show are extremely passionate about the show, and there is often debate over which episodes are better than others. That's why this list exists- so you can vote for your favorites and we can find out once and for all what everyone thinks the best episode is. If you've seen the episodes below, try watching more shows like The Regular Show.
The list you're viewing has a variety of episodes, like "Eggscellent" and "Dizzy," in it. What is the best Regular Show episode of all time? Look below and find out.
Data-driven recommendations based on voting from over 40 million monthly visits to Ranker.
Try the free app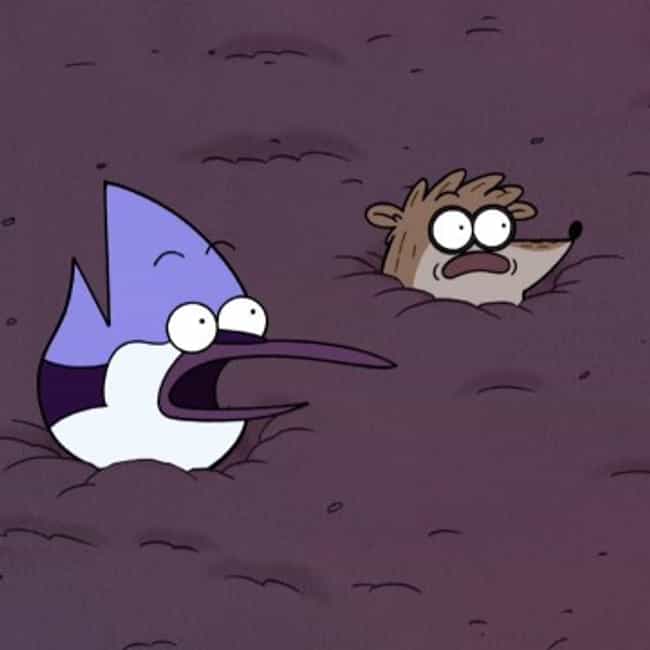 Mordecai and Rigby must save the park after the rest of the gang are brainwashed. ...more on Wikipedia
Original Airing: Oct 01 2012
Season: Regular Show - Season 4
Episode Number: 1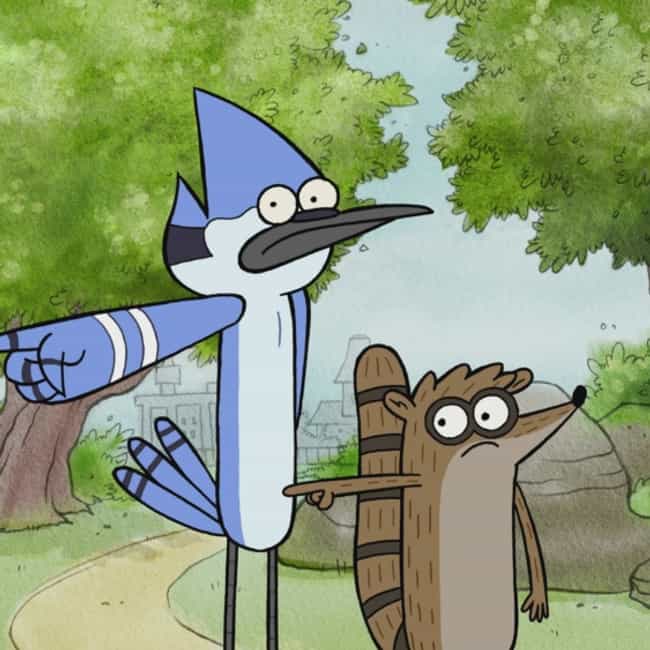 Mordecai and Rigby are up to their usual antics by wrestling a doll, but Rigby accidentally busts a hole in the wall. Worried that it will cost them their jobs, they decide that they have to convince Benson to give them raises in order to repair it. Rigby tries to convince Mordecai to go with his plans for the raises, but Mordecai refuses to listen to Rigby. To achieve their goal, they decide to use a magic keyboard Rigby stole from a wizard at the park. They test it on Pops, which successfully works when he gives them lollipops, and then try it on Benson, who gives them $20 each and compliments them. The duo realizes that with the keyboard, they can do anything they ever wanted, leading to ...more on Wikipedia
Original Airing: Sep 06 2010
Season: Regular Show - Season 1
Episode Number: 1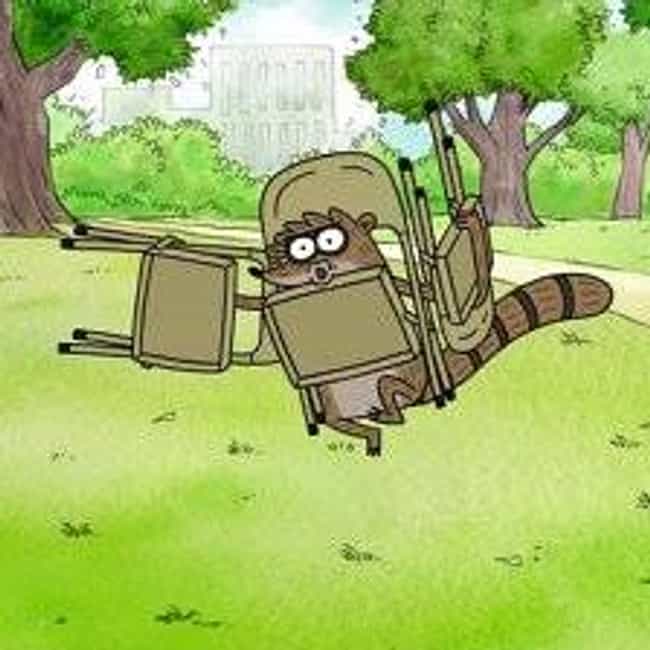 A birthday party is scheduled, and everyone has jobs to do. Muscle Man and High-Five Ghost are in charge of picking up the special entertainment, Skips inflates the bounce-house, and Benson goes to pick up the children. However, Mordecai and Rigby are enlisted with the lame job of setting up the chairs for the party, as Benson cannot trust them with something important. In order to prove they are not slackers, the duo agreed to set the chairs without slacking off in exchange for not setting up the chairs next time. But Mordecai wants to do the job, and Rigby wants to slack off, causing conflict, But Mordecai convinces Rigby that if they set up the chairs without slacking off, they may be ...more on Wikipedia
Original Airing: Sep 13 2010
Season: Regular Show - Season 1
Episode Number: 2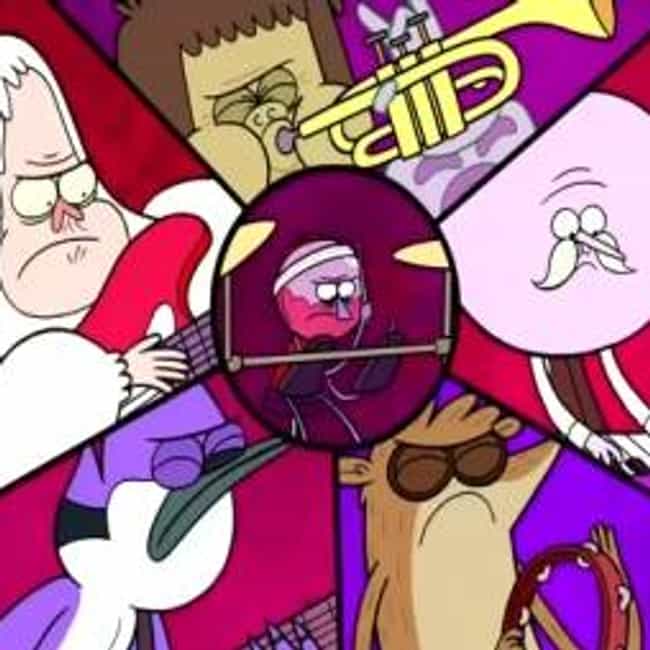 Rigby finds an old tape with one of his former favorite songs on it, only to find that it's not as good as he remembers. Problem is, the song gets lodged in his brain and cannot stop humming or singing it so Mordecai tries various methods to get rid of it. ...more on Wikipedia
Original Airing: Mar 28 2011
Season: Regular Show - Season 2
Episode Number: 13