Entertainment
The Best Renee Olstead Movies

62 votes
11 voters
2.3k views
10 items
List Rules Vote for your favorite movies, regardless of critic reviews or how big the role was.
List of the best Renee Olstead movies, ranked best to worst with movie trailers when available. Renee Olstead's highest grossing movies have received a lot of accolades over the years, earning millions upon millions around the world. The order of these top Renee Olstead movies is decided by how many votes they receive, so only highly rated Renee Olstead movies will be at the top of the list. Renee Olstead has been in a lot of films, so people often debate each other over what the greatest Renee Olstead movie of all time is. If you and a friend are arguing about this then use this list of the most entertaining Renee Olstead films to end the squabble once and for all.
If you think the best Renee Olstead role isn't at the top, then upvote it so it has the chance to become number one. The greatest Renee Olstead performances didn't necessarily come from the best movies, but in most cases they go hand in hand.
List films include Cadillac Ranch, Space Cowboys and many more.
"This list answers the questions, "What are the best Renee Olstead movies?" and "What are the greatest Renee Olstead roles of all time?"
Is Renee Olstead your favorite person to watch on the big screen? You might also want to vote on our best Rachel Nichols and Eva Amurri films lists too.
13 Going on 30 is a 2004 American romantic comedy fantasy film written by Josh Goldsmith and Cathy Yuspa, and directed by Gary Winick. Starring Jennifer Garner, Mark Ruffalo, Judy Greer, Andy Serkis and Kathy Baker, the film was produced by Revolution Studios for Columbia Pictures and it was released on April 23, 2004. It follows a 13-year-old girl who dreams of being popular. During her birthday party, she engages in the party game Seven Minutes in Heaven. The game turns out to be a humiliating experience for her, and she refuses to come out of the closet. When she eventually does emerge, she finds herself five days shy of her 30th birthday, uncertain to how she got there. The film received ...more on Wikipedia
Actors: Jennifer Garner, Ashley Benson, Mark Ruffalo, Renee Olstead, Judy Greer, + more
Released: 2004
Directed by: Gary Winick
Agree or disagree?
see more on 13 Going on 30
The Insider is a 1999 American drama film directed by Michael Mann, based on the true story of a 60 Minutes segment about Jeffrey Wigand, a whistleblower in the tobacco industry. The 60 Minutes story originally aired in November 1995 in an altered form because of objections by CBS' then-owner, Laurence Tisch, who also controlled the Lorillard Tobacco Company. The story later aired in a complete and uncensored form on February 4, 1996. Produced by Touchstone Pictures, the film stars Al Pacino and Russell Crowe, with Christopher Plummer, Bruce McGill, Diane Venora, Michael Gambon, Philip Baker Hall, Lindsay Crouse, Gina Gershon, Debi Mazar, and Colm Feore in supporting roles. The script was ...more on Wikipedia
Actors: Al Pacino, Russell Crowe, Christopher Plummer, Gina Gershon, Michael Gambon, + more
Released: 1999
Directed by: Michael Mann
Agree or disagree?
see more on The Insider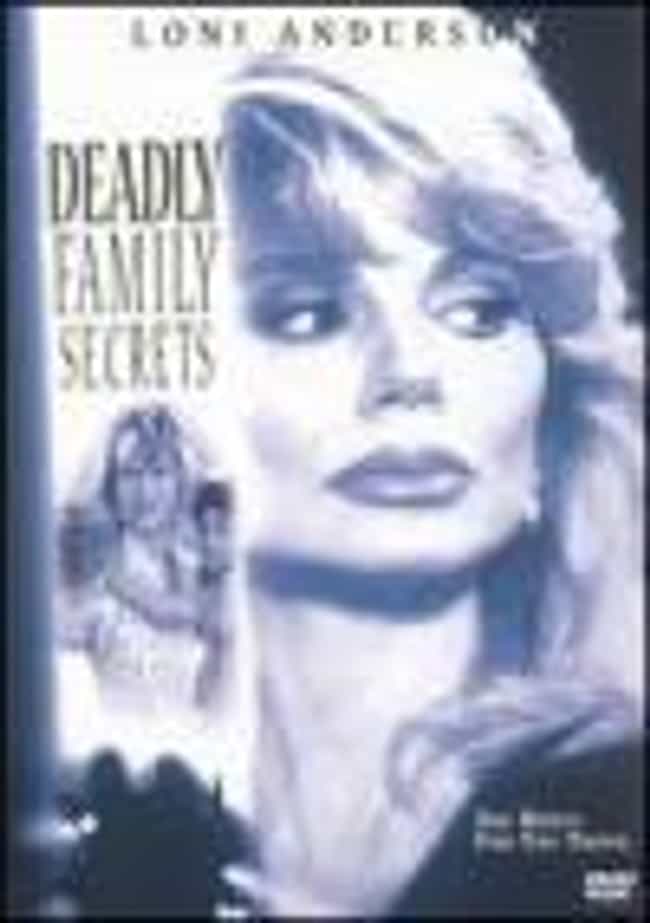 Deadly Family Secrets is a 1995 tv film directed by Richard T. Heffron. ...more on Wikipedia
Actors: Renee Olstead, Loni Anderson, Cameron Finley
Released: 1995
Directed by: Richard T. Heffron

Agree or disagree?
Space Cowboys is a 2000 American space adventure film directed and produced by Clint Eastwood. It stars Eastwood, Tommy Lee Jones, Donald Sutherland, and James Garner as four older "ex-test pilots" who are sent into space to repair an old Soviet satellite, unaware that it is armed. ...more on Wikipedia
Actors: Clint Eastwood, Jon Hamm, Jay Leno, Tommy Lee Jones, Donald Sutherland, + more
Released: 2000
Directed by: Clint Eastwood
Agree or disagree?
see more on Space Cowboys