Cartoon Network Shows
The Schwiftiest 'Rick and Morty' Board Games To Play Right Now

285 votes
51 voters
1.1k views
10 items
List Rules Oh man, oh jeez. Like, vote up your favorite board games that feature Earth's unlikeliest interdimensional duo.
It's about to get schwifty in here as we rank the best Rick and Morty board games in this (or any) dimension. Debuting in 2013, Rick and Morty has quickly become one of the most talked-about shows in Adult Swim history. And though the series only has a few seasons under its belt, it's gifted viewers with an insanely eccentric cast of characters, tons of awesome catchphrases, and incredibly original episodes to boot.
From classic titles like Risk, Clue, and Monopoly to Ricktastic original games like Total Rickall, Close Encounters of the Rick Kind, and Anatomy Park, these are the greatest, most outrageous Rick and Morty board games ever made. Take on the Council of Ricks, save the Smiths from intergalactic alien parasites, test your knowledge of the show, and more.
Vote up your favorite games so superfans can see which games are squanch-worthy.
Ranker may collect a commission from links on this page.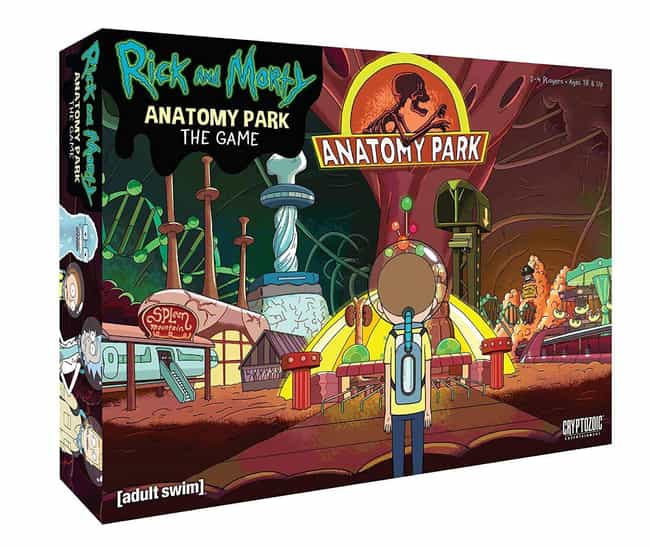 Based on the hilarious "Anatomy Park" episode (you know, the one where Rick decides to open his Pirates of the Pancreas amusement park), this game takes place inside the body of homeless department store Santa Ruben and lets players design their own anatomy park by moving organs, setting up spots, and more. It comes with 46 park tiles and is suitable for two to four players, though three is probably the perfect amount.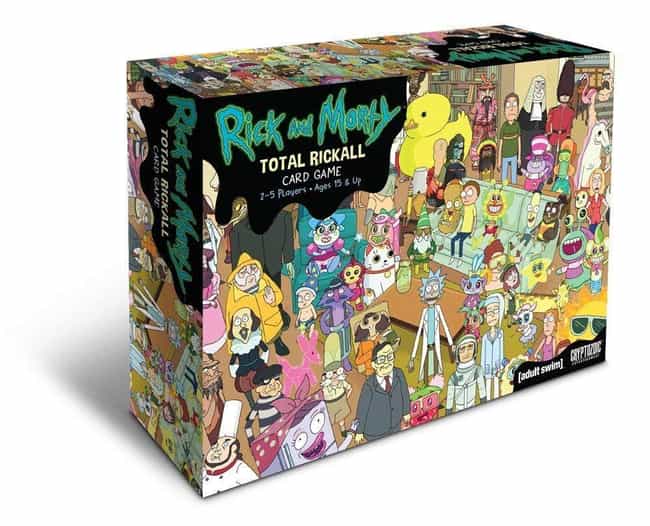 There are parasites pretending to be family members and Rick has quarantined everyone inside the Smith house. With more and more intergalactic moochers joining the fam every few minutes, it's up to you to rid your family of space-born parasites and keep the planet safe. It's becoming harder and harder to discern who's real from who's not, but someone's gotta do it. Based on the awesome "Total Rickall" episode, this game is best played with two to five players.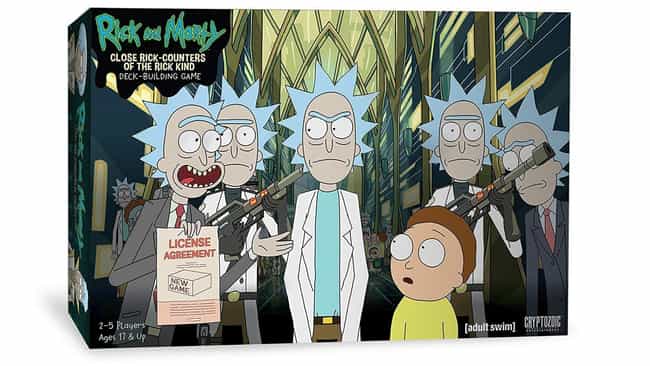 Unlike other games, this one lets everyone play as Rick. How lucky you guys are. The object, more or less, is to evade capture from the Council of Ricks by using your trusty portal gun to hide out in different dimensions. Suitable for two to five players, the games are relatively short with most lasting around 45 minutes or less.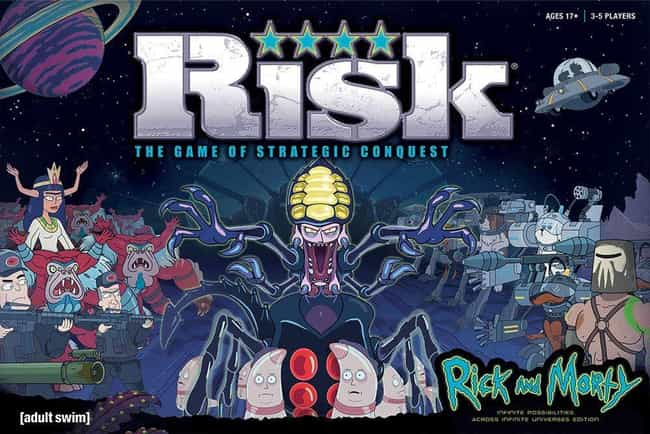 Choose from five different factions (Gazorpians, Apocalyptic People, Robot Dogs, Mythologs, and perhaps scariest of all, the U.S. government) as you work to forge alliances, squash your enemies, and take over the world. This edition also comes with original Rick and Morty game pieces and cards.