Entertainment
The 12 Greatest Robert De Niro Co-Star Performances

1.9k votes
898 voters
11.8k views
12 items
List Rules Vote up the best performances by any of Robert De Niro's co-stars. Only one per actor, sorry Pesci in 'Raging Bull' (and 'Casino').
Audiences across the world agree Robert De Niro is one of the greatest actors to ever grace the silver screen. As fun as it is to watch him dish out a tasty monologue or walk in slow motion to the Rolling Stones, it's just as captivating to watch De Niro play off an equally spectacular actor. Classic Robert De Niro costars like Harvey Keitel and Ray Liotta have appeared in some of the greatest scenes ever, but these are obvious choices. Some of the best Robert De Niro costar performances come from actors you may not associate with De Niro's filmography. Yes, the best Robert De Niro costars are the actors who know how to let De Niro do his thing without hampering their own pristine talents.
De Niro has appeared alongside some of cinema's greatest talents. Despite this, there haven't been many actors who can go toe-to-toe with this God of the silver screen and improve a scene, rather than looking like a kid from a high school play who wandered into the wrong role (Daniel Day-Lewis has this same effect). Whether he's appearing in a gritty '70s gangster film or a comedy about old people working in an office filled with millennials, De Niro brings something special to the screen, not just through his own work, but by offering co-stars a chance to shine. Vote up the best performances by any of Robert De Niro's co-stars, and then go get your shine box and vote in our list of Robert De Niro's best movies.
back to page 1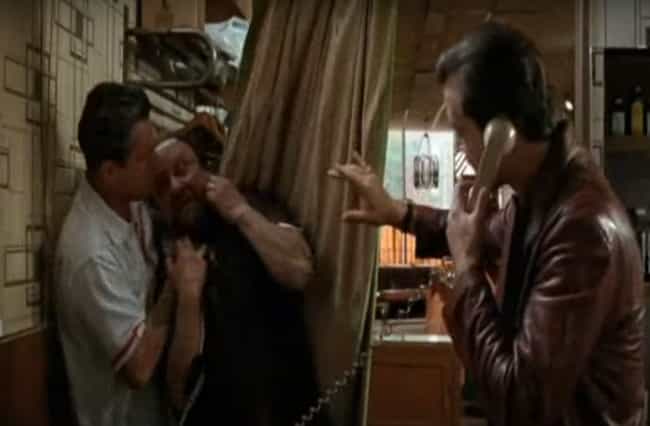 Goodfellas isn't just the story of notorious mob rat Henry Hill (Ray Liotta), it's about a community of people trying to gain a foothold on their version of the American dream in Long Island, NY. Hill follows Jimmy the Gent (De Niro) as he rises through the underworld, but never really has to the stomach to take care of business the way Jimmy does. One of the greatest moments in the film involves Liotta watching De Niro choke a business owner who owes money, with a mixture of delight and fear.
There's also a great scene of De Niro, Pesci, and Liotta having dinner with Pesci's character's mother, which highlights Liotta and De Niro's bond - both are ultimately outsiders in their world, as they aren't full Italian, and don't speak the language.

Agree or disagree?
see more on Ray Liotta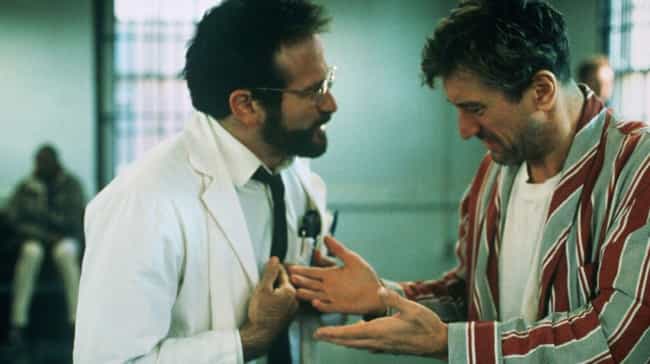 Awakenings was a sea change not just for De Niro, who audiences were used to seeing play tough guys and nut jobs, but for Williams, who showed incredible range as a doctor trying to wake patients from their comas. As much as this is a very serious film, Williams manages dole out a zinger on a doctor who doubts the coma patients are awake, with the hot burn of "If you were right I'd be inclined to agree with you."
The actors, one known for violent, unhinged characters, the other for mile-a-minute verbal insanity, bring quiet, measured gravitas to their roles. Their scenes together speak volumes even when both are quiet.

Agree or disagree?
see more on Robin Williams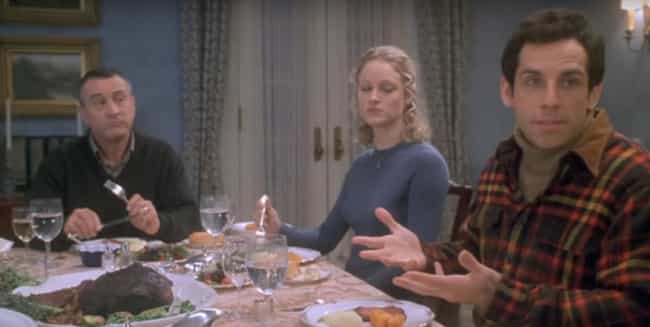 Meet The Parents is easily one of the strangest big budget family movies ever made. Not only does De Niro play a happy-go-lucky family man who rages on a dime, each scene plays out like something from a slightly less weird version of Mr. Show. The water polo, the toilet cat, Owen Wilson as a carpenter paying homage to Jesus. What?
As the lead, Ben Stiller spends most of the movie playing the straight man to every bizarre character he encounters, and his clenched, slowly building anger and chatty neurosis the perfect foil for all. In this role, he delivers a speech about milking a cat that sits comfortably at the intersection of cringe-inducing and hilarious - especially when he says, "You can milk anything with nipples." To which De Niro responds "I have nipples, Greg. Can you milk me?"

Agree or disagree?
see more on Ben Stiller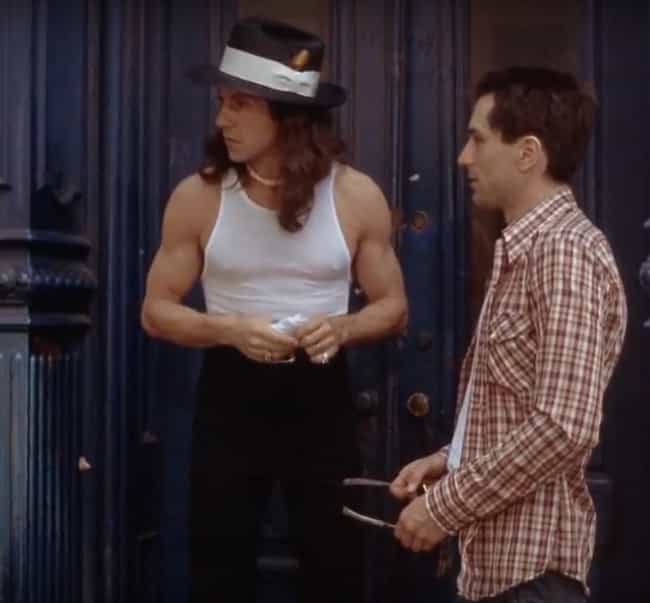 Pick a movie from Robert De Niro's oeuvre and Harvey Keitel is probably there being very menacing (unless you go back to Mean Streets, in which Keitel was the lead and De Niro the crazy side man).The second time these two legends shared the screen, in Martin Scorsese's Taxi Driver, Keitel played a long-haired pimp in trousers up to his nipples, and the chemistry between the native New Yorkers, Keitel loose and languid, De Niro tense and coiled, is electric. Their repartee in Taxi Driver features the greatest non sequitor ever spoken: "I once had a horse, on Coney Island. She got hit by a car."

Agree or disagree?
see more on Harvey Keitel