Music
The Best Rock Noir Bands/Artists

139 votes
68 voters
4.5k views
9 items
Rock noir artists list, with photos, ranked best to worst by votes. List of good rock noir bands includes a filter so you can sort by the groups's label and what albums they've put out. This list of the top rock noir bands in the world includes all musicians who have released recordings that have gotten distribution, and is an up-to-date list. Rock noir groups and artists are shown below along with any additional genres in which their music belongs. If available, you can also see information about where all rock noir bands on this list got started. These are truly the greatest rock noir bands of all time, since the most famous rock noir artists ever are listed, and the order is decided by actual fans of the best rock noir music.
You can click on the rock noir band names to see more information about that particular notable rock noir group. If they're near the top of the best rock noir artist list, though, then they should have at least some information available. All the top rock noir bands named on the list also have discographies on their pages if you click on the rock noir band names themselves.
Examples of artists on this list: Fields of the Nephilim, Spiritual Front and many more. Make sure to vote for your favorites. Not a fan of Barry Adamson or Elysian Fields? Then give them a thumbs down so that the list counts your vote.
All important, significant and iconic names in rock noir music history deserve your votes, so make sure to choose wisely. You can only vote once on this list.
The list includes all new rock noir bands, and if there are any missing on the list, you can always add them yourself. Just make sure they aren't already on the list and check your spelling, because this is already an accurate compilation of the best examples of rock noir, as well as a good place to start if you're asking yourself, or friends, exactly how to get into rock noir music. Especially since the bands at the top of the list will at the very least be the best choices if you're looking for a list of good rock noir bands with which to start out. No point in listening to them if they aren't actually good or even half-way decent rock noir bands.
This list answers the questions "who are the best rock noir bands of all time?" and "who is the greatest rock noir musician ever?"
If you know enough about the genre, please vote based on the quality of the band's music instead of just voting for the most popular rock noir bands that you might've heard of, but not really listened to closely enough to cast an informed vote.
Impact the order of the artists on this list by sharing this on your socia networking sites. (9 items)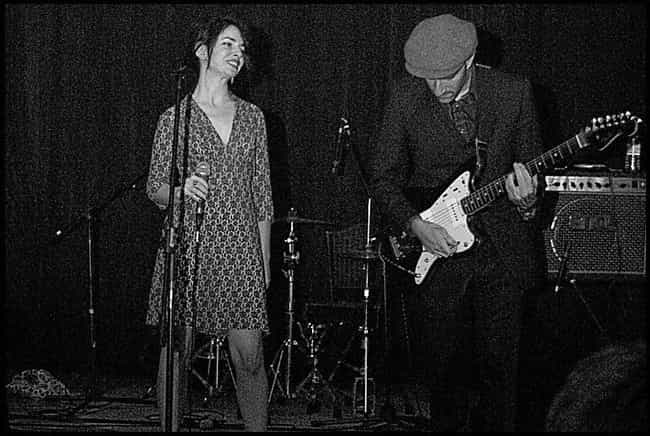 Elysian Fields is an American band based in Brooklyn, New York, founded in 1995 by the co-composers Jennifer Charles and Oren Bloedow. Their music has sometimes been described as "noir rock", due to its sultry, dark and mysterious inflections, be it sonically or lyrically. The band uses mainly acoustic instruments, predominantly guitar, piano, bass and drums, with the occasional appearance of eastern instruments, classical strings, and subtle electronics, the focal point being the voice of Charles in the forefront. Based in New York City, Elysian Fields have found underground success in the United States but are more popular in Europe. The author of The Dark Stuff, Nick Kent, says of their ...more on Wikipedia
Genres (Music): Indie pop, Experimental rock, Dream pop, Rock noir, Deathrock, + more
Albums: Dreams That Breathe Your Name, Bleed Your Cedar, Queen of the Meadow, Last Night on Earth, The Afterlife, + more
Labels: Universal Records, PIAS Recordings, Jetset Records
Career Began: New York City, New York, United States of America

Agree or disagree?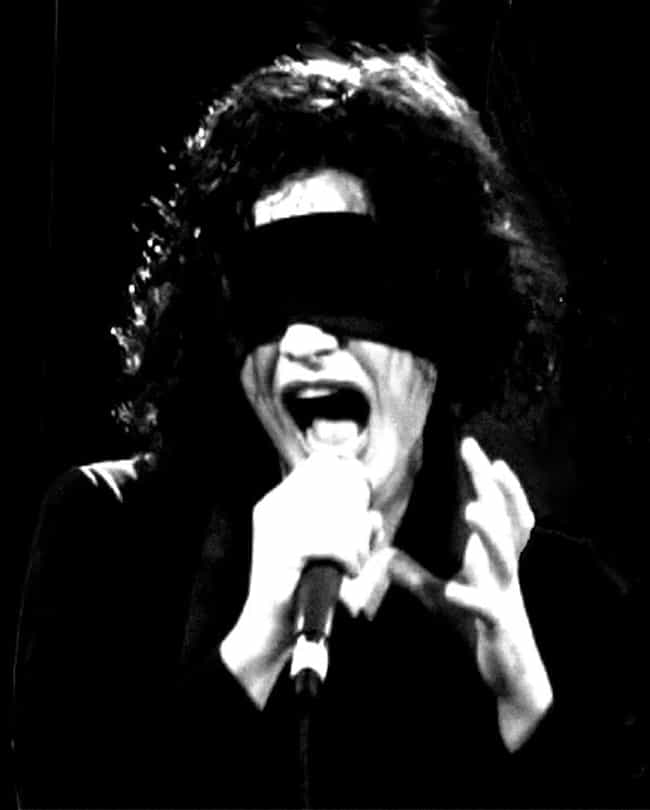 Belladonna is an Italian Rock noir band. ...more on Wikipedia
Genres (Music): Rock noir, Deathrock
Albums: And There Was Light, The Noir Album, Metaphysical Attraction
Labels: Unsigned artist

Agree or disagree?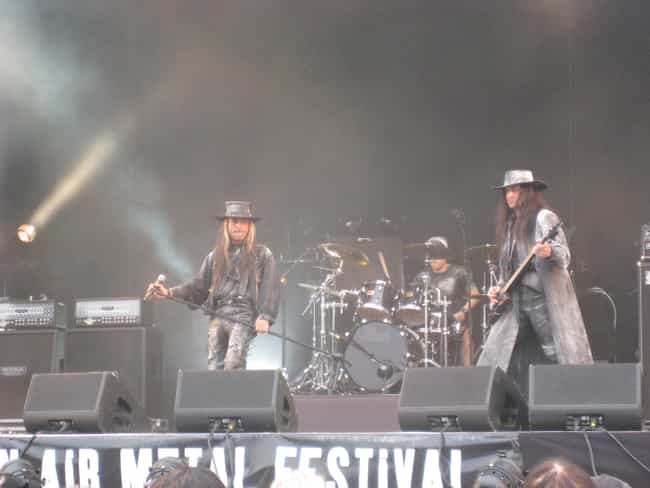 Fields of the Nephilim are an English gothic rock band formed in Stevenage, Hertfordshire, England in 1984. The band's name refers to a Biblical race of giants or angel-human hybrids, known as the Nephilim. Although the band have not received substantial mainstream success, their seminal sound has proved highly influential, especially in the genre of gothic rock. ...more on Wikipedia
Genres (Music): Doom metal, Gothic rock, Industrial metal, Industrial rock, Gothic metal, + more
Albums: Mourning Sun, Dawnrazor, Fallen, Revelations, Psychonaut, + more
Labels: Jungle Records, EMI, SPV, Transcend Media Group, Situation Two, + more
Career Began: Hertfordshire, United Kingdom

Agree or disagree?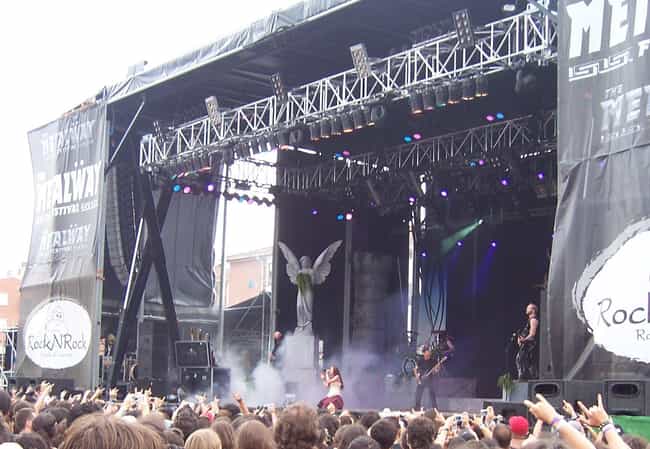 Within Temptation is a Dutch symphonic metal band founded in 1996 by vocalist Sharon den Adel and guitarist Robert Westerholt. They have always been classified by critics as gothic metal or rock, although the "gothic" influence varies with each album. Their most prominent and well-known sound is described as symphonic metal, although their earlier material, such as debut album Enter, was mostly gothic metal. Enter even had a hint of doom metal. In an interview, den Adel said they fell into a symphonic rock genre with various influences. In a later interview with Dutch music platform 3VOOR12, den Adel stated that "we consider ourselves more a symphonic rock band ... in my opinion, we are no ...more on Wikipedia
Genres (Music): Doom metal, Gothic rock, Rock music, Gothic metal, Heavy metal, + more
Albums: The Silent Force, Enter, The Heart of Everything, Mother Earth, The Howling, + more
Labels: DSFA Records, Roadrunner Records, GUN Records
Career Began: Waddinxveen, Netherlands

Agree or disagree?