Anime Underground
The 15 Best Romance Anime on Crunchyroll

Updated June 14, 2019
10.4k votes
3.5k voters
75.9k views
15 items
Romance is always in the air with Crunchyroll's streaming service! As one of the more well-known genres in anime, romantic anime series can usually be found in abundance. From MY love STORY!! to Miss Kobayashi's Dragon Maid, let's take a look at the best romance anime streaming on Crunchyroll!
The great thing about these Crunchyroll romance anime is that each one is so unique; some of them are comedies while others take a more serious stance. The Ancient Magus' Bride is a fairly new romance anime that Crunchyroll offers, along with other modern anime like My First Girlfriend is a Gal (which is a great lesser-known series you should check out!)
Vote up your favorite romance anime series so other fans know what to watch the next time they sign into Crunchyroll. You can also use this list as a recommendation guide for romantic anime on Crunchyroll, since it has been voted on by other otaku just like you!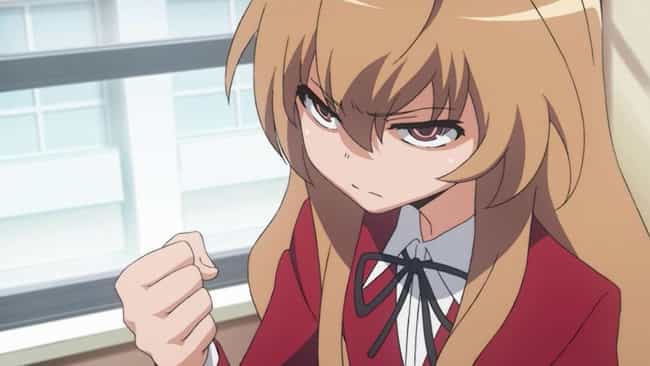 Love triangles galore, Toradora! is the adorable show about how love can blossom in ways you'd never imagine. Ryuji Takasu may look like a delinquent because of his eyes, but he's actually a very sweet and loving person. Taiga, on the other hand, is one of the school's scariest people around. While the two have a general dislike towards each other, they do realize that they can help one another out. The two hope to set each other up with their individual crushes, but there are plenty of backfires and plenty of new feelings.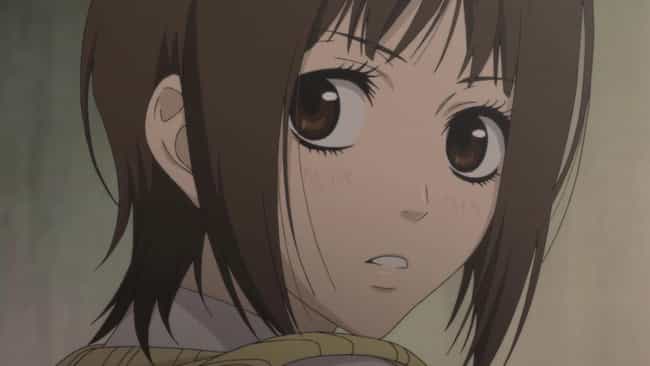 Not all of us are born to make our romantic partners swoon. If you're socially awkward and unsure of what it's like to date, Say "I Love You" is a perfect show to watch. Mei Tachibana has spent her high school life with no friends to speak of because of a childhood incident. Feeling that betrayals are inevitable, Mei finds it hard to believe when one of the most popular guys in school, Yamato Kurosawa, takes interest in her.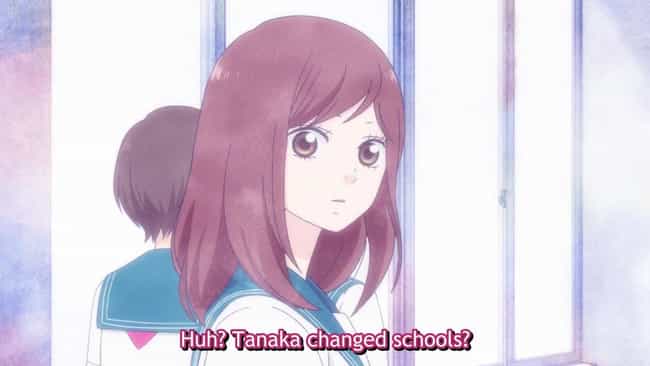 A story where love picks up where it ends off, Futaba Yoshioka is an outcast who meets up with her long lost lover, Kou Mabuchi. The two ended their relationship after Kou moved away to live with his late mother, but now that he's back it's as though he's a completely different person! And yet, it seems like there's still a spark there on both ends.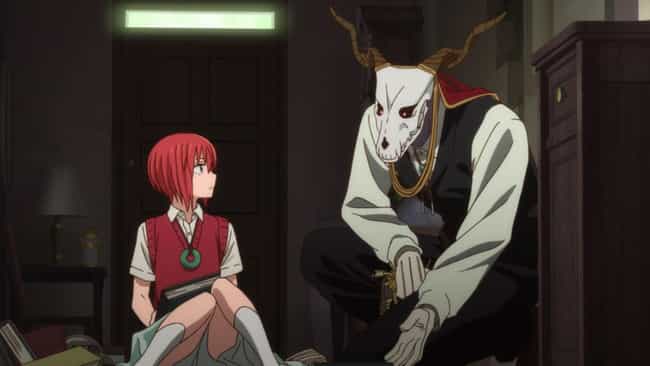 As more of a fantasy kind of anime, The Ancient Magus' Bride takes place in Britain where Chise Hatori has decided to sell herself in hopes of finding a new home. After living a life where she was unwanted and abused, Chise is given to Elias Ainsworth; a mysterious tall man with an animal's skull for a head. As Chise learns to adopt her new life, she also realizes more and more about the man who took her in.