Romance

Pretty Good Rom-Coms On Netflix To Watch With Someone Who Hates Rom-Coms

90 votes
22 voters
16 items
List Rules Vote up the rom-coms that even the biggest haters would still enjoy.
Sometimes you're in the mood for a good rom-com, but your partner just isn't. Hard as it is to believe, some people are resistant to the charms of romantic comedies. That's where this list of pretty good rom-coms available to stream on Netflix comes in. It will help you find a movie that will scratch your romantic itch, while still offering something worthwhile to the person who typically hates this genre. At the very least, these movies offer just enough pleasure to earn a couple of hours of your time.
If nothing else, these films cover a wide variety of styles and subject matter. In some, the romance is front and center; in others, it's a crucial supporting element. And in others still, the romance comes from a completely unexpected angle. The next time you and your rom-com averse significant other are looking for a movie you can both enjoy, give one of these a chance.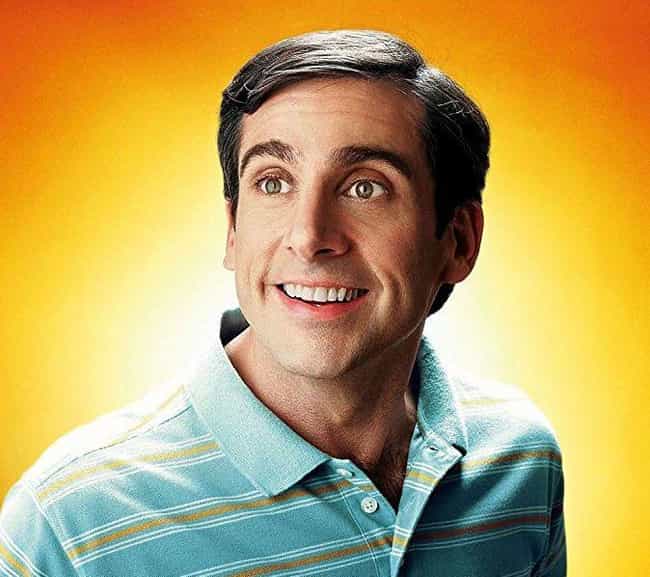 What's it all about?: Andy (Steve Carell) has never been intimate with a woman. At age 40, he vows to finally make this happen. He thinks his chance arrives after meeting single mother Trish (Catherine Keener), but she just got out of a bad relationship and isn't ready for another big step yet.
How is it romantic?: The movie's message is that it's never too late to find love - or to consummate it. Andy learns that his obsession with sex is meaningless since genuine, abiding love is far more gratifying.
Why would the rom-com averse still like it?: Directed by Judd Apatow, The 40-Year-Old Virgin has wall-to-wall laughs, with Andy's action-figure collection, eccentric coworkers, and awkward attempts to "get lucky." The supporting cast is unbeatable. Seth Rogen, Paul Rudd, Elizabeth Banks, Jane Lynch, Romany Malco, Mindy Kaling, and Jonah Hill are all here in various capacities. A scene in which Carell gets his chest waxed (for real) has become a classic moment.
Rotten Tomatoes score: 85%
Also Ranked
#27 on The All-Time Greatest Comedy Films
#18 on The Absolute Funniest Movies Of All Time
#77 on The Best Ensemble Movies
#41 on The Most Awkward Movies to Watch with Your Parents

Is this pretty good?
see more on The 40-Year-Old Virgin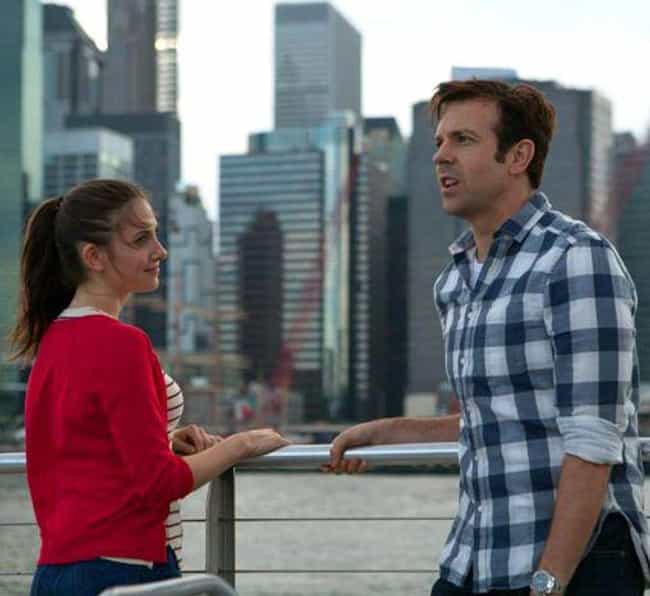 What's it all about?: Laney (Alison Brie) is a serial cheater. Jake (Jason Sudeikis) is an unrepentant womanizer. The two become best friends in their efforts to be better people. Along the way, they realize they just might be right for each other, despite a self-imposed rule not to get involved.
How is it romantic?: Whereas most rom-coms are about people with charmingly imperfect lives, this one suggests that even incredibly screwed-up individuals can find happiness.
Why would the rom-com averse still like it?: Sleeping with Other People has a romantic spirit, but it's also a hilariously raunchy comedy about flawed people doing messed-up things. Brie and Sudeikis are terrific, and there's an able supporting cast that includes Jason Mantzoukas, Amanda Peet, and Adam Scott.
Rotten Tomatoes score: 64%
Also Ranked
#11 on The Best "Netflix and Chill" Movies Available Now
#19 on Great Movies About Male-Female Friendships

Is this pretty good?
see more on Sleeping with Other People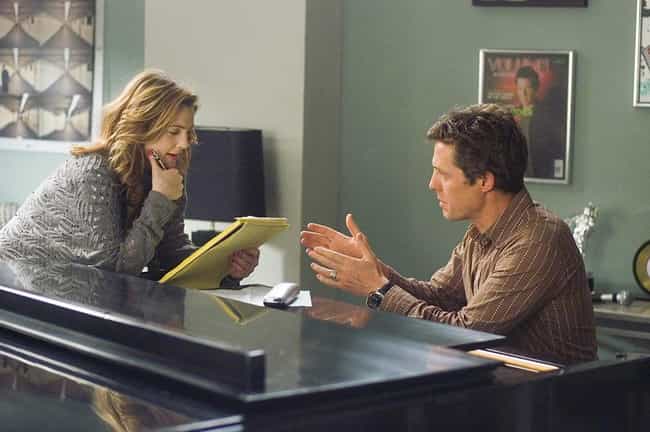 What's it all about?: Hugh Grant is Alex, a washed-up '80s pop star hired to write a hit song for an up-and-coming teen singer. Drew Barrymore is Sophie, his plant-keeper whose way with words could help him create a smash. As they work jointly to craft a song, Alex and Sophie begin to develop romantic feelings.
How is it romantic?: Music and Lyrics is like a great love song come to life. It shows two people making something beautiful together - a memorable tune and a touching relationship. Grant and Barrymore prove to be a surprisingly potent on-screen couple. There's a nice theme about how the strengths of one person can complement the strengths of another.
Why would the rom-com averse still like it?: Even if on-screen romance isn't your thing, the film's hilarious spoofing of '80s music and fashion should be enough to keep you entertained. The original songs on the soundtrack are catchy, too.
Rotten Tomatoes score: 62%

Is this pretty good?
see more on Music and Lyrics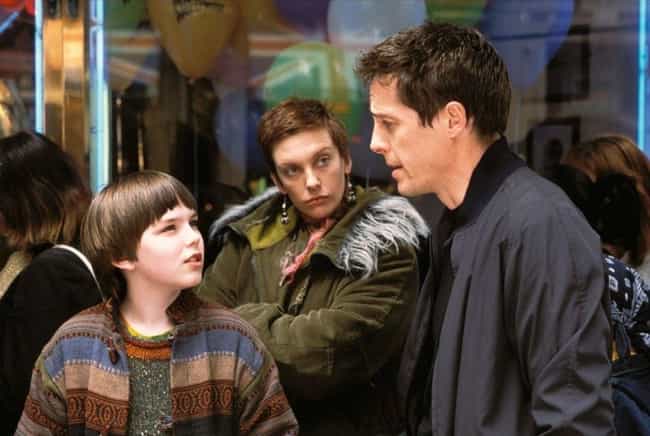 What's it all about?: Hugh Grant plays Will, a rich, immature womanizer who likes living without any real responsibilities. After meeting a young boy named Marcus (Nicholas Hoult) and his single mother Fiona (Toni Collette), he starts learning how to become a more compassionate human being. That serves him well when he meets Rachel (Rachel Weisz), the first woman with whom he wants to get serious.
How is it romantic?: Based on Nick Hornby's novel, About a Boy shows how a real cad can grow up, learn to accept deeper emotions, and have a mature relationship.
Why would the rom-com averse still like it?: The romantic angle is important, but secondary to the friendship between Will and Marcus. There are a lot of laughs from that unlikely pairing, yet it all feels very truthful. Hugh Grant's career-best performance demands to be seen.
Rotten Tomatoes score: 93%
Also Ranked
#29 on The Best Movies for Heartbreak
#9 on The Best Movies About Men Raising Kids
#22 on The Best Single Mom Movies

Is this pretty good?
see more on About a Boy