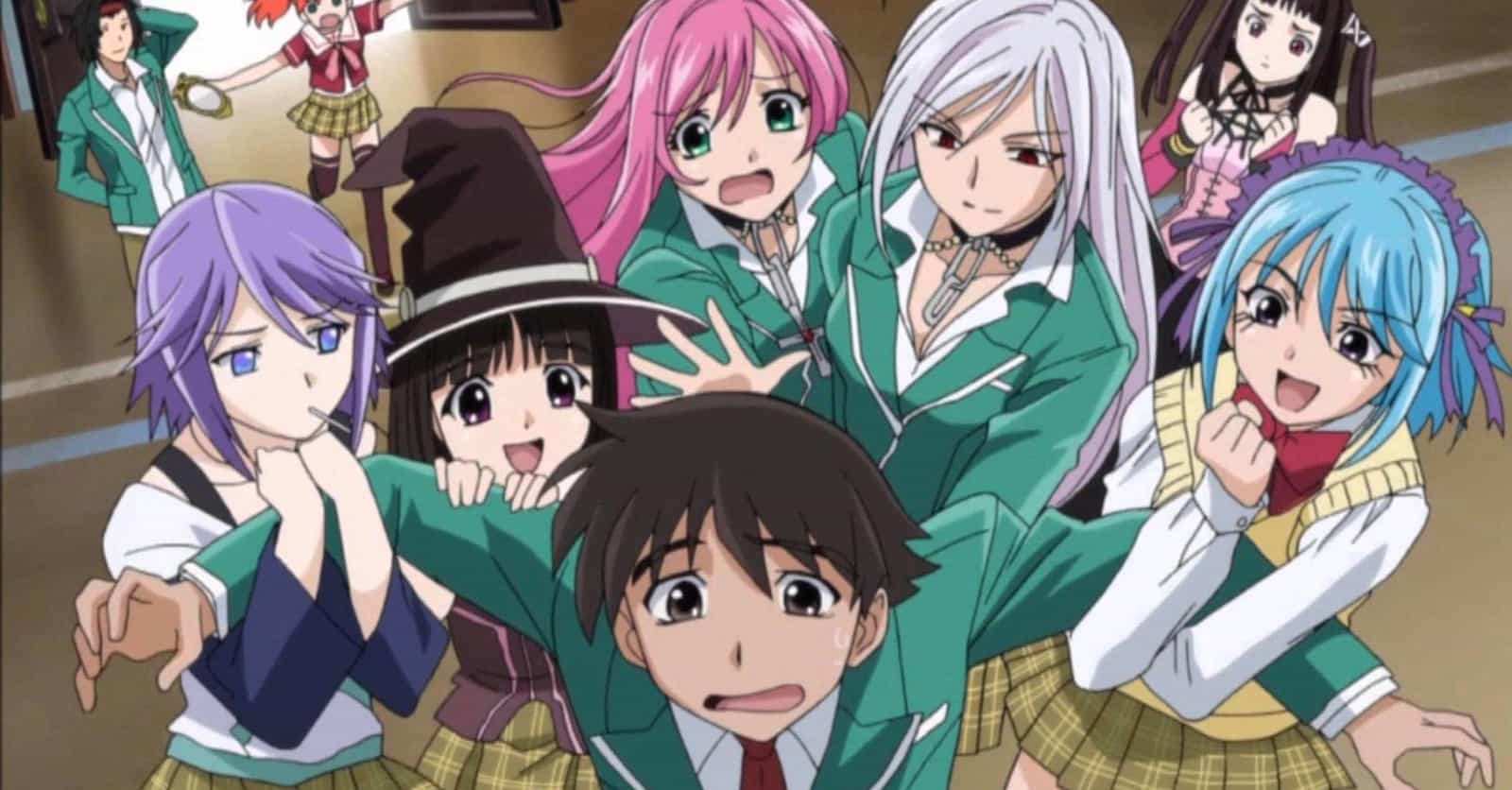 Photo: user uploaded image
The Best Rosario Vampire Quotes
Over 60 Ranker voters have come together to rank this list of The Best Rosario Vampire Quotes
There are so many memorable quotes from the popular monster girl anime Rosario + Vampire, but which ones stood out to you the most? Since it's such a great anime, let's rank the best quotes from Rosario + Vampire, with the help of your votes. These memorable Rosario + Vampire quotes can be from any character in the series, whether they are a main character like Moka Akashiya, or even a side character like Kurumu Kurono or Mizore Shirayuki.
Rosario + Vampire is a harem anime that adds a supernatural twist to the everyday high school romance. Youkai Academy is the only school that will accept Tsukune Aono and his bad grades, but he soon realizes that all the beautiful female students are actually mythological monsters learning how to co-exist with humans. There are many cute quotes from the series, particularly this one from Tsukune - "Until I met you I had nothing. Every day was as empty as the one before, but you changed that. You lit up my days, you gave me a reason to live.
Use your votes to let other fans of Rosario + Vampire know what your favorite quotes from the series are.
---
Photo: user uploaded image

"Until I met you I had nothing. Every day was as empty as the one before, but you changed that. You lit up my days, you gave me a reason to live.

- Tsukune Aono

Photo: user uploaded image

Not Going To Let You Quit

"We're not going to let you quit while you're ahead like this. Because we who you recklessly left behind will be the ones with regrets."

- Mizore Shirayuki

Photo: user uploaded image

End Up Hurting Them Again

"I knew that I mustn't get closer. Because if I do, I'll definitely end up hurting them again."

- (Inner) Moka Akashiyahiya

Photo: user uploaded image

"Our differences are what let us understand each other. We've worked together to come this far, there are no doubts or regrets anymore. I'll overcome this fight, and prove that even we can come to an understanding."

- Tsukune Aono

Photo: user uploaded image

Nothing Is More Important To Me, Than The One I Love

"Humans, Creatures, Really, I don't care about any of that. Nothing is more important to me, than the one [Moka] I love."

- Tsukune Aono

Photo: user uploaded image

Not Being Able To Be Like You

"Hidden inside my admiration of you, an inferiority complex raged inside me... I was miserable and had hated myself for not being able to be like you."

- Kokoa Shuzen