Weird History
At Which Royal Residence Would You Throw The Party Of The Century?

33 votes
8 voters
12 items
List Rules Vote up the royal residences that would be the best places to party.
If you had the chance to throw the party of the century, what better venue than one of these lavish royal residences? These are the ultimate places to throw a royal garden party. Here, you'll get a breakdown of some of the most ridiculous residences of the UK's elite royal family. From palaces to cozy cottages, prepare to get your envy on as you see how the royals live.
Whether you'd prefer to have an upscale formal event or a weekend of riding and whiskey-tasting with your closest pals, you're sure to find a venue that's perfect for you. Be sure to vote up your favorites to reveal the most coveted royal party venue of all time.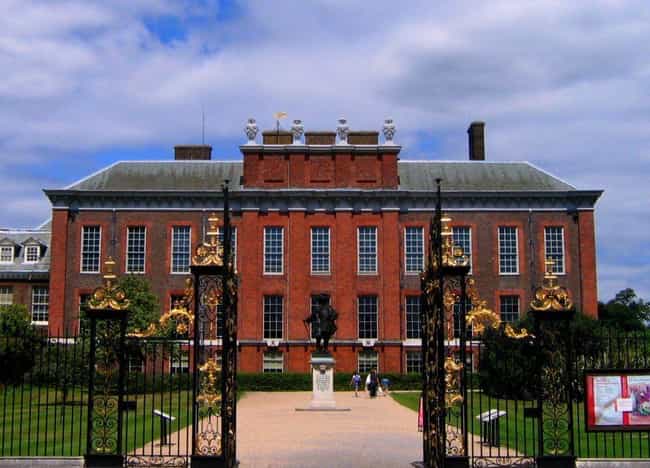 Location: Chill with William and Kate at the gorgeous London home of the Duke and Duchess of Cambridge. The childhood home of Queen Victoria, the mansion was first purchased by William III in 1689 and was, in true royal fashion, widely expanded upon. Inside, you'll find opulent rooms that look like something straight out of Game of Thrones - without all the dragons and bloodshed.
How Many People Can It Fit? Depends on which part you want to focus on. Part of the estate still serves as a museum, and William, Kate, and their kids live in one of the apartments. Don't get the wrong idea. "Apartment," in this case, means 21 gorgeous rooms - so rest assured the kids have plenty of space to play. In fact, the estate boasts several such "apartments," and a variety of royals call them home. So you could hold a decent-sized party in pretty much any part of Kensington Palace.
The Showstopper: One of the coolest things about holding a party at Kensington would be inviting the royals who live there to be your party guests. After all, who wouldn't want to sit around and talk affairs of state with William or Kate? Or cash in on the fact that they have kids now, all of whom could have a great time playing with your own. Not a bad place for a huge bouncy castle or the ultimate setting for a Disney dress-up party.

Good place to party?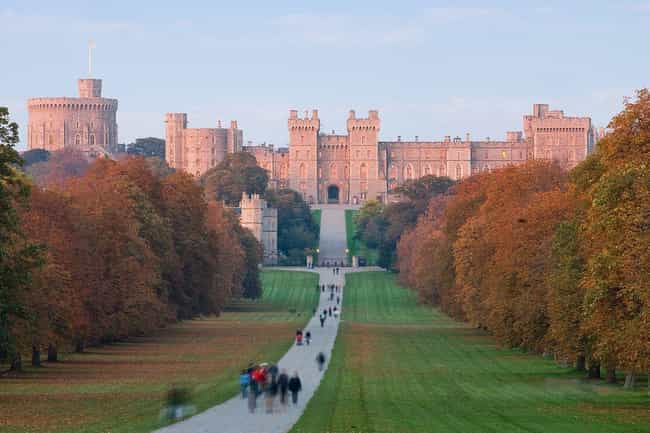 Location: You guessed it - Windsor, England. At over 900 years old, this bad boy is now the largest occupied castle and fortress in the world. It's a favorite weekend getaway of the queen, and was also a choice playground for Henry VIII. He found Windsor's sprawling grounds the perfect place for myriad activities, from shooting to wrestling, dancing and tennis. Inside, you'll find lavish furniture, painted ceilings, and hundreds of years of history to explore. Rebuilt by Charles II, who modeled the decor on Louis XIV's extravagant palace at Versailles, the castle includes a wine cellar stocked with 18,000 bottles - so your guests aren't likely to find themselves thirsty.
How Many People Can It Fit? So many. The grounds sprawl over 13 acres and the castle itself boasts 1,000 rooms. Guests don't need to worry about calling an Uber, as there's plenty of room to sleep over without ever having to involve an uncomfortable fold-out couch.
The Showstopper: There are so many cool things to do at Windsor that your biggest problem will be deciding what to highlight. Freak out your friends with a ghost hunt in the dungeon, or check out the incredible exhibits that occasionally feature artists as famous as Da Vinci himself. Feeling romantic? If you're ready to tie the knot, then turn your party into a wedding bash and recreate the wedding of Prince Harry and Meghan, who were also wed at the historic castle.

Good place to party?
see more on Windsor Castle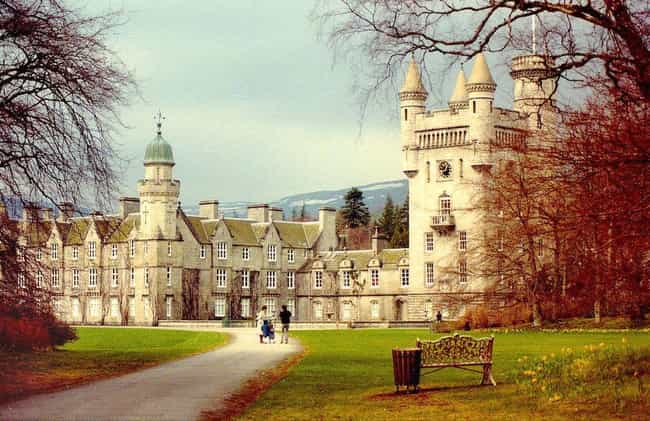 Location: The Scottish Highlands. If you're up for a trip to Scotland, then there's no better place to throw a bash than Balmoral Castle. Ever since Queen Victoria bought it for Prince Albert in 1852, it's been the official Scottish home of the royal family. One of their favorite getaways, Balmoral seems to be among their favorite places to relax and be themselves - without all the pomp and whatnot. Some of their favorite activities at Balmoral include picnics, hunting, horseback riding, and hanging out as a family. There's even a squirrel cam at the castle that tracks the endangered red squirrels who live on the grounds.
How Many People Can It Fit? Pretty much a whole town. The estate is composed of 50,000 acres and includes 150 buildings. Outside, you'll find mountains, forests, moors, gardens, and waterfalls.
The Showstopper: As cool as the castle is, the estate grounds would make for the world's best outdoor BBQ. With pretty much any type of surrounding terrain you could ask for, this place is the perfect venue for a massive cookout, complete with fireworks.

Good place to party?
see more on Balmoral Castle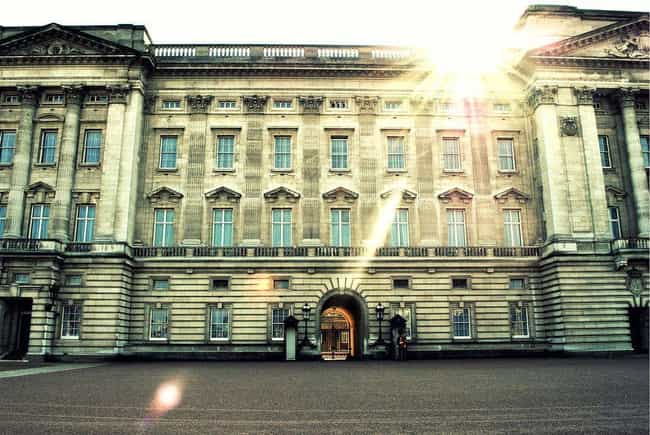 Location: London's Buckingham Palace has been the official royal residence of choice since 1837, and serves as the administrative headquarters of the UK monarchy. It's also Queen Elizabeth's favorite place to thrown annual garden parties, where she and her guests throw down with 27,000 cups of tea, 20,000 sandwiches, and 20,000 slices of cake. And if 20,000 slices of cake aren't enough to sway you, it's also got plenty of other fun amenities. The palace boasts its own ATM, cafeteria, movie theater, pool, and almost two centuries' worth of cool history to point out to your guests.
How Many People Can It Fit? A lot. This place comes fully quipped with 775 rooms. Among them are 19 staterooms, 52 bedrooms for the royal family and their guests, 188 staff bedrooms, and 78 bathrooms - which means no one will have to wait their turn after a few too many drinks. Your guest list could literally include pretty much everyone you've ever met. The royal family once welcomed 62,000 people through the palace gates in a single year.
The Showstopper: It has a literal throne room, and also boasts one of the coolest ballrooms in the world. Invite whomever you want to serenade you as you sit upon your throne and gaze over the dance floor. Even the Beatles admitted to being insanely impressed after they were invited to check out the royal digs.

Good place to party?
see more on Buckingham Palace