Weird History
Which Royal Residence Would Be The Best Vacation Destination?

237 votes
51 voters
1.6k views
12 items
List Rules Vote up the royal residences that you'd be most interested in booking for a trip.
The Royal Family owns dozens of residences, from cottages to castles and everything in between, and uses them all for various reasons. Some are more public than others, like Buckingham Palace, which is the most well known as it is the "face" of the monarchy, but there are many that are much lesser-known, and while private, they are no less splendid. This list seeks to shed some light on what each has to offer.
While some properties are owned by the Crown itself, others are personally owned by the Windsors. Each has its own unique history and often reflects the taste of the person living in it. There's something for everyone here - rural estates, city townhomes, farms, fortresses, and even thatched-roof cottages. If you were booking a fantasy vacation, which would you want to rent out?
back to page 1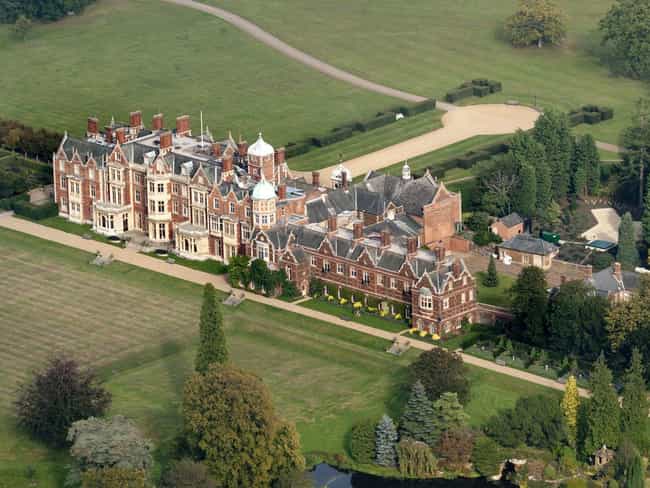 Location: About a hundred miles northeast of London in Norfolk.
Amenities: The Royal Family usually spends the holidays at this country estate, which sits on over 20,000 acres and boasts a working farm, a sawmill, and a pressing plant for apple juice. If you're a hunter, you may want to take part in royal shooting parties. The house is fairly small by royal standards - in 2011, when the Queen invited 27 additional members of the family to join her at Christmas, many had to sleep in servants quarters.
History: Queen Victoria bought Sandringham in1863 for her son Albert, the future King Edward VII. It was passed down to his son, George V, who then passed it down to Edward VIII. When he abdicated the throne for divorcée Wallis Simpson in 1936, his brother King George VI purchased the property. Upon George's passing in 1952, the Queen inherited Sandringham.

Would you spend the night?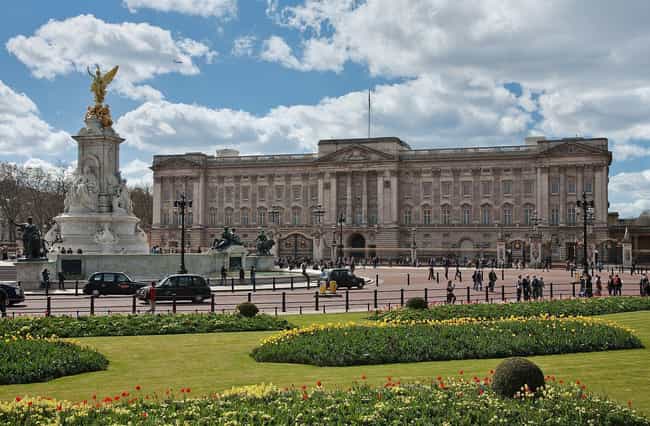 Location: Buckingham Palace is the primary residence of the Royal Family, and is centered in Westminster City, in the heart of London. The Queen performs official business here, like general administrative work and receiving foreign heads of state. Several members of the Royal Family also reside here, although everyone usually leaves the premises from July to late September, when the palace's state rooms are open to the public.
Amenities: The palace sits on 39 acres of lush greenery, and it's kind of its own town. In other words, you never really have to leave - there's a post office, theater, and health clinic on the premises, as well as 92 offices, should you wish to work from home. Should you choose to have a garden party, you can invite up to 8000 people to roam the grounds comfortably. Overall, Buckingham Palace boasts 775 rooms - 52 of those are royal and guest bedrooms, and there are 78 bathrooms overall. One hundred and eighty-eight rooms in the palace are devoted to bedrooms for staffers, of whom there are plenty on hand to attend to your every whim.
History: Built in 1703, it started life as Buckingham House, and was a residence for John Sheffield, the 3rd Earl of Mulgrave. It was purchased in 1761 by George III, but wasn't used as an official residence for the monarchy until Queen Victoria moved there in 1837.

Would you spend the night?
see more on Buckingham Palace
Location: On the Royal Mile in Edinburgh. Holyroodhouse is on the east end of the street (Edinburgh Castle is on the west end).
Amenities: The Queen has Balmoral for summer fun, but she has Holyrood Place for state engagements and other official duties while in Scotland. If gardens and history are your hobbies, you can engage in both equally here - of the palace's 10 acres, the gardens cover eight, and while the Queen is in attendance during Holyrood Week, she holds a garden party for 8000 attendees, who indulge in tea, strawberry tarts, and sandwiches served from a 150 meter-long buffet table. With 289 rooms, there's plenty of space and certainly much to explore, including the ruins of the 12th-century Holyrood Abbey; Mary, Queen of Scots's apartment (located in the James V tower); and the Great Gallery, which houses paints of former Scottish monarchs and is used for state visits and other formal events. There's even a Throne Room, should you wish to pretend that you're the one running things.
History: Ground broke for Holyrood in 1128. A former abbey, it is said to have been built by David I. Legend has it that while hunting, he had a vision from God that came to him in the form of a stag with a glowing cross between its antlers. He built Holyrood on that very spot, and generations of royals have added to it and restored it ever since.

Would you spend the night?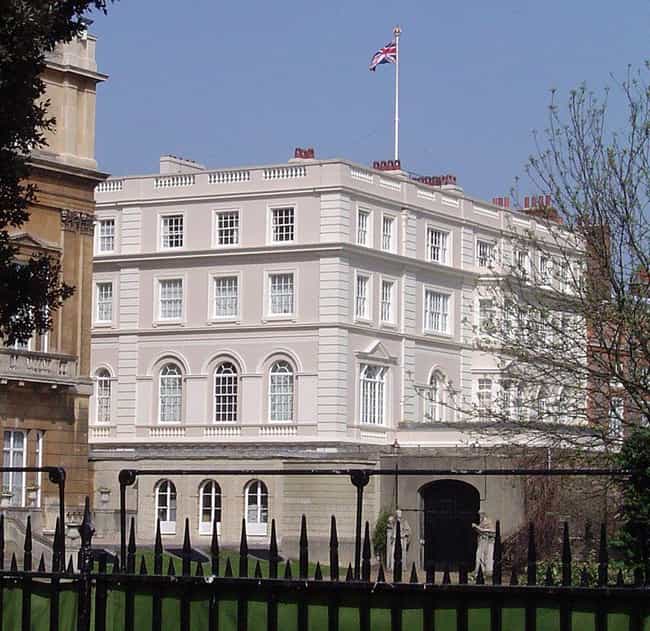 Location: More a townhouse than a full estate, the residence is a stone's throw from Buckingham Palace in central London and shares a garden with St James's Palace. Prince Charles and Camilla, the Duchess of Cornwall, reside at Clarence House.
Amenities: The total number of rooms isn't readily available, but there is a library, the Lancaster Room (a waiting room for visitors), a morning room, a garden room, a large dining room, and extensive outdoor gardens for entertaining. If you love antiques and fine art, Clarence House is the place for you. It is fully adorned with the Prince's extensive art collection and decorated with fine China. Garter Banners that belonged to the Queen Mother and to knights from medieval times hang from the ceiling. It also has five staterooms on the bottom floor for official business.
History: It was built by the Duke of Clarence (who later became King William IV) starting in 1825, who moved to this residence because the one next to it, the Tudor-era St. James's Palace, was too small.

Would you spend the night?