Feminism

The Most Hardcore Ruth Bader Ginsburg Moments in History

716 votes
133 voters
8.2k views
26 items
Ruth Bader Ginsburg, the second woman ever appointed to the US Supreme Court, is an American treasure, one of the most influential women in recent American history, and an all around badass gal. As a Supreme Court Justice she has helped make landmark decisions, penned scathing dissents and Court opinions, and become a pop culture icon inspiring women across the United States. But what are the best, most historic, and important moments of Ruth Bader Ginsburg's career so far?
There's plenty you should know about Justice Ruth Bader Ginsburg, aka Notorious RBG (that's her rapper name, get on board). She has fought for women's rights, argued important cases before the Supreme Court before she was even a Justice, and was the first tenured woman at Columbia Law.
There are lots of excellent Ruth Bader Ginsburg quotes ranging from her dissents, interviews, and statements, and guess what else? She lifts. Yeah, bro. You read that right. Probably more than you, but definitely more than that wimp Elena Kagan. JK, Kagan's a cool cat, too.
What's that? You thought her name was spelled Ruth Bader Ginsberg? It's okay. Spelling is hard, but now you know that it's "Ginsburg." You also know what a jabot is. What a great day you are having! Keep the fun alive by voting up the moments below that you think are the best things Ruth Bader Ginsburg has done, said, and accomplished during her lengthy (and ongoing!) career.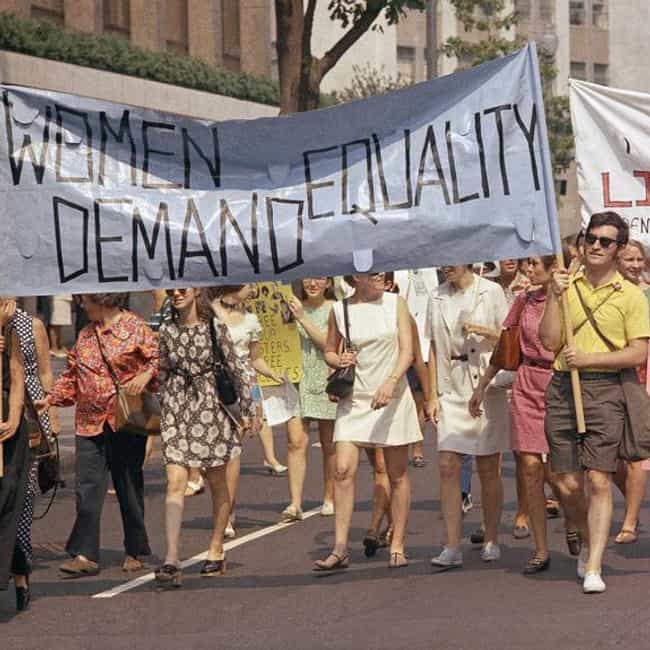 Up until 1971, in Idaho, there was a law that required a man be selected over a woman to serve as administrator of an estate when both individuals were equally qualified. That's weird, right? Sally Reed thought so, when her teenage son died and her ex-husband (an abusive family deserter) was granted administrator rights, despite some suspicious details (get the full scoop here).
The case ultimately ended up in front of the Supreme Court, and Reed asked that the court do something previously never seen before:
declare a law that discriminates on the basis of sex to be unconstitutional. You know RBG was all about that idea. Ginsburg (not yet a Supreme Court Justice) was principal author of the brief submitted to the Court.

Agree or disagree?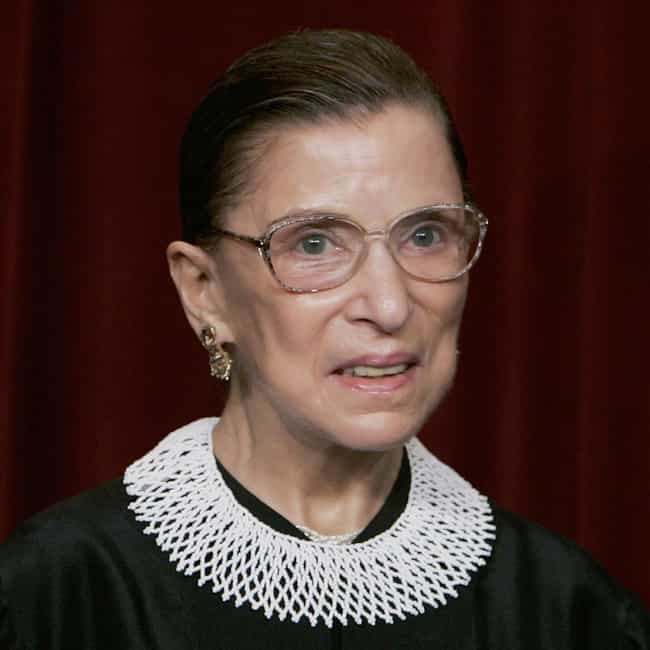 Ledbetter v. Goodyear Tire & Rubber Co. Dissent
In 2007, the US Supreme Court ruled that workers cannot sue employers over unequal pay caused by discrimination that they allege happened many years earlier. RBG wasn't having it and went so far as to read her dissent from the bench, a rare occurrence in the court.

In another classic girl power Ginsburg dissent, she said on behalf of herself and the other dissenting Justices, "In our view, the court does not comprehend, or is indifferent to, the insidious way in which women can be victims of pay discrimination." Maybe Patricia Arquette took some notes from RBG when writing her 2015 Oscar acceptance speech! (President Obama would go on to sign into law the Lilly Ledbetter Fair Pay Act two years later.)
Source:
Washington Post

Agree or disagree?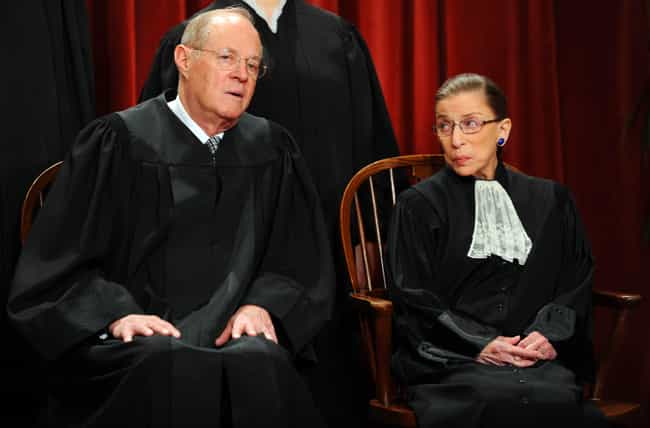 Shutting Down Gay Marriage Opponents in 2015
In May 2015, the Supreme Court began hearing arguments on the constitutionality of gay marriage, and RBG stood out big time. With "compelling eloquence and grace," she shut down the arguments of gay marriage opponents. When John Bursch, the lawyer representing the US states that hope to keep their gay marriage bans in tact, argued that marriage was just for procreation, Ginsburg tossed back, "Suppose a couple, 70-year-old couple, comes in... You know they are not going to have any children."
She went on to destroy his arguments that marriage is a traditional institution (um, hello, remember when marriage was all about dominant males and subordinate females?) and that gay marriage destroys the institution in general (what exactly is being taken away from heterosexual couples, here?).
Source:
Bustle

Agree or disagree?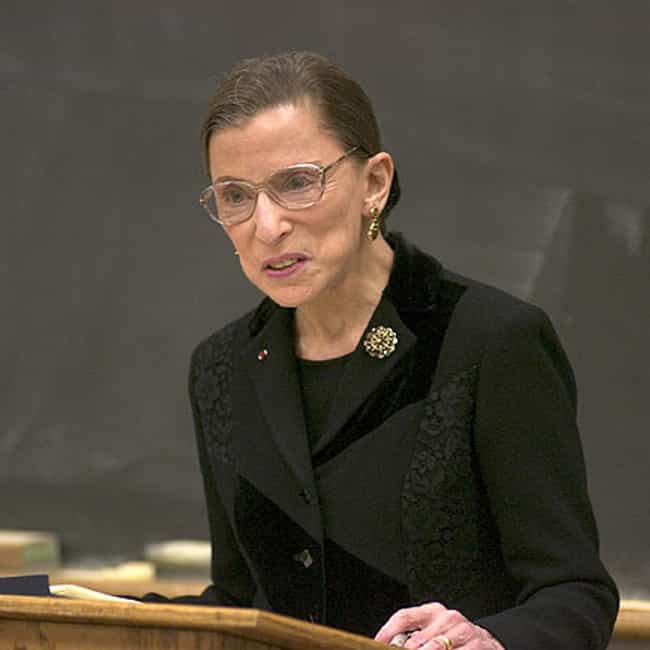 Friends of the Earth, Inc. v. Laidlaw Environmental Services, Inc. Court Opinion
When RBG and the Supreme Court aren't hearing cases on women's issues, they are occasionally doing their part to save the planet. Writing for the majority in this case, Justice Ginsburg held that Laidlaw (owners of a wastewater treatment plant in South Carolina) were totally ruining a local river, AND that residents who could no longer use the river for "aesthetic and recreational values" did, in fact, have standing to sue the company, because of their knowledge of Laidlaw's repeated violations of its clean water permit.
Source:
Cornell University Law School

Agree or disagree?