Film

The Best Sasha Pieterse Movies

97 votes
29 voters
3.6k views
7 items
List Rules Vote for your favorite movies, regardless of critic reviews or how big the role was.
List of the best Sasha Pieterse movies, ranked best to worst with movie trailers when available. Sasha Pieterse's highest grossing movies have received a lot of accolades over the years, earning millions upon millions around the world. The order of these top Sasha Pieterse movies is decided by how many votes they receive, so only highly rated Sasha Pieterse movies will be at the top of the list. Sasha Pieterse has been in a lot of films, so people often debate each other over what the greatest Sasha Pieterse movie of all time is. If you and a friend are arguing about this then use this list of the most entertaining Sasha Pieterse films to end the squabble once and for all.
If you think the best Sasha Pieterse role isn't at the top, then upvote it so it has the chance to become number one. The greatest Sasha Pieterse performances didn't necessarily come from the best movies, but in most cases they go hand in hand.
List films range from Wanted to Good Luck Chuck.
"This list answers the questions, "What are the best Sasha Pieterse movies?" and "What are the greatest Sasha Pieterse roles of all time?"
If you're a fan of Sasha Pieterse, then check out our lists of the best Ashley Benson and Lucy Hale movies as well.
Geek Charming is a 2011 Disney Channel Original Movie based on the novel by Robin Palmer. The film was directed by Jeffrey Hornaday and was written by Elizabeth Hackett and Hilary Galanoy. It stars Sarah Hyland and Matt Prokop. It premiered on November 11, 2011 on Disney Channel, January 27, 2012 on Disney Channel and January 28, 2012 on Disney Channel Asia. The premiere was watched by 4.9 million viewers, the fifth largest number for a cable show of that week. ...more on Wikipedia
Actors: Sarah Hyland, Sasha Pieterse, Lili Simmons, Kacey Rohl, Vanessa Morgan, + more
Initial Release: 2011
Directed by: Jeffrey Hornaday
Agree or disagree?
see more on Geek Charming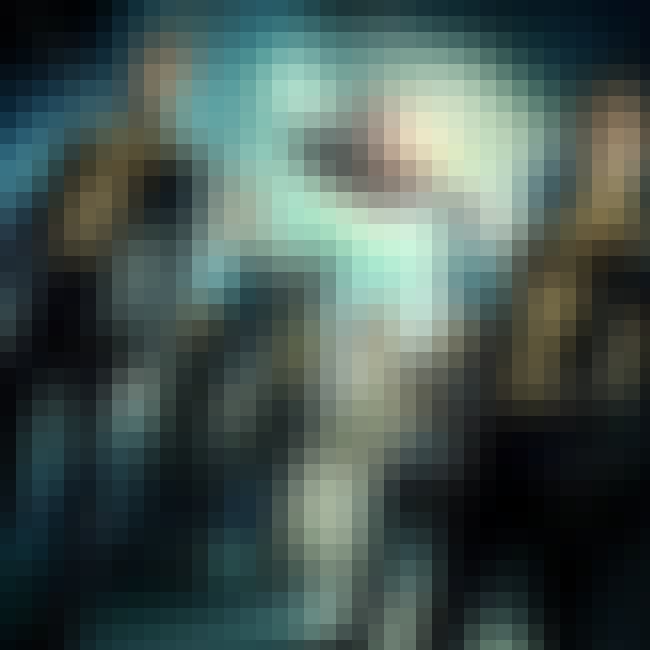 X-Men: First Class is a 2011 American superhero film, based on the X-Men characters appearing in Marvel Comics. It is the fifth installment in the X-Men film series. It serves as a prequel to the original trilogy. The film was directed by Matthew Vaughn and produced by Bryan Singer. The story is set primarily in 1962, and focuses on the relationship between Professor Charles Xavier and Erik Lehnsherr / Magneto, and the origin of their groups—the X-Men and the Brotherhood of Mutants, respectively. ...more on Wikipedia
Actors: Jennifer Lawrence, Hugh Jackman, Michael Fassbender, January Jones, Rebecca Romijn, + more
Initial Release: 2011
Directed by: Matthew Vaughn
Also Ranked
#7 on The Best Superhero Movies Ever Made
#8 on The Greatest Comic Book Movies of All Time
#6 on The Best Superhero Movie Sequels
#50 on The Best Adventure Movies

Agree or disagree?
see more on X-Men: First Class
Good Luck Chuck is a 2007 romantic comedy film starring Dane Cook and Jessica Alba. In the film, women find their "one true love" after being with a dentist named Chuck. Chuck meets a girl named Cam and tries to become her true love. The film opened in theaters on September 21, 2007, and was heavily panned by critics. One of Good Luck Chuck '​s theatrical posters parodied the well-known Rolling Stone cover photographed by Annie Leibovitz featuring John Lennon and Yoko Ono in similar poses. ...more on Wikipedia
Actors: Jessica Alba, Dane Cook, Sasha Pieterse, Chelan Simmons, Jodelle Ferland, + more
Initial Release: 2007
Directed by: Mark Helfrich
Also Ranked
#36 on The Best Good Movies
Agree or disagree?
see more on Good Luck Chuck
The Adventures of Sharkboy and Lavagirl in 3-D is a 2005 American adventure fantasy comedy film directed by Robert Rodriguez and released in the United States June 10, 2005. The film uses the same anaglyph 3-D technology used in Spy Kids 3-D: Game Over. The film stars Taylor Lautner, Taylor Dooley, Cayden Boyd, David Arquette, Kristin Davis and George Lopez. Many of the concepts and much of the story were conceived by Rodriguez's children. ...more on Wikipedia
Actors: Taylor Lautner, Kristin Davis, David Arquette, Sasha Pieterse, George Lopez, + more
Initial Release: 2005
Directed by: Robert Rodriguez
Agree or disagree?
see more on The Adventures of Sharkboy and Lavagirl