Entertainment
The Most Memorable SNL Sketches Of The 2010s

240 votes
63 voters
1.1k views
15 items
List Rules Vote up the most memorable sketches of the decade.
Sure, the 2000s had "More Cowbell," but the 2010s (spanning seasons 35-45) birthed some of the funniest skits in SNL history. From a Hillary Clinton-themed spoof of Love Actually to a government agency that "takes care" of Beyonce haters, and even a Les Miserables parody set in a New York City diner, Saturday Night Live has done a pretty good job of making us laugh over the last 10 years.
Let's look at some of the best SNL sketches from the 2010s (and it's no coincidence that Kate McKinnon is in half of them).
Black Jeopardy With Tom Hanks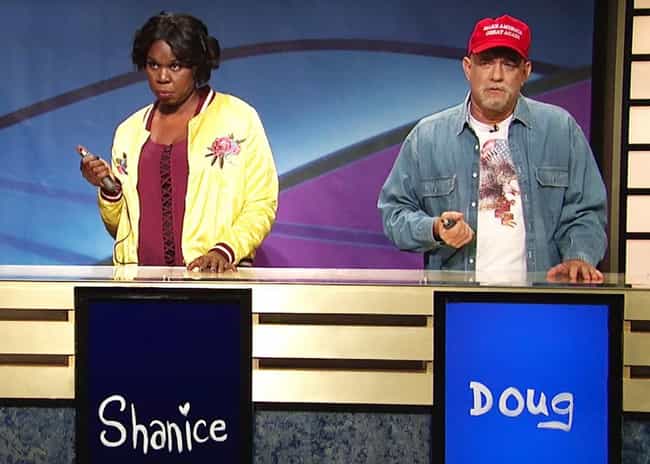 First Aired: October 22, 2016; Season 42, episode 4
In this recurring sketch, three contestants answer questions about Black culture, with Kenan Thompson as host. This time it's Keely (Sasheer Zamata), Shanice (Leslie Jones)... and Doug (Tom Hanks). With his southern drawl and Make America Great Again hat, it seems like Doug isn't in the right place... until he starts answering questions. When Thompson reads the clue, "They out here saying, the new iPhone wants your thumbprint 'for your protection'," Doug gives the correct response: "What is: I don't think so, that's how they get you." The sketch hilariously proves that America may not be as divided as we thinks it is.
Watch: Black Jeopardy - with Tom Hanks

Is this memorable?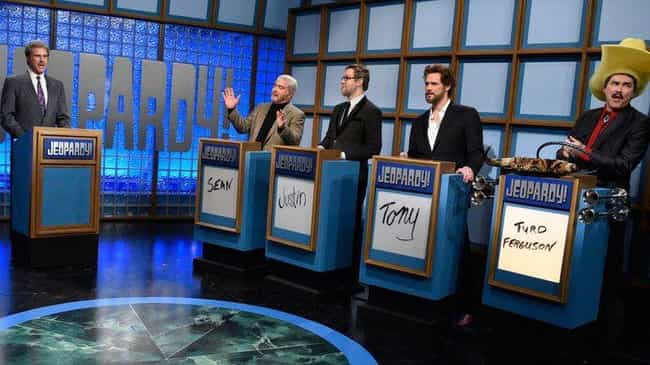 First Aired: February 15th, 2015; 40th anniversary special
It wouldn't be a 40th anniversary special without bringing back what is arguably one of the most popular reoccurring sketches in SNL history. Will Ferrell reprised his role as Alex Trebek, as did Darell Hammond as a foul-mouthed Sean Connery and Norm Macdonald as Burt Reynolds, along with a few surprises: Kate McKinnon's Justin Bieber, Alec Baldwin's Tony Bennett, Jim Carrey's Matthew McConaughey, Taran Killam's Christoph Waltz, and even Kenan Thompson's Bill Cosby. The categories include "Famous Oprahs," "Who Reads," and "Let It Snow," the latter of which Connery purposely misreads.
Watch: SNL40: Celebrity Jeopardy

Is this memorable?
Haunted Elevator (Ft. David S. Pumpkins)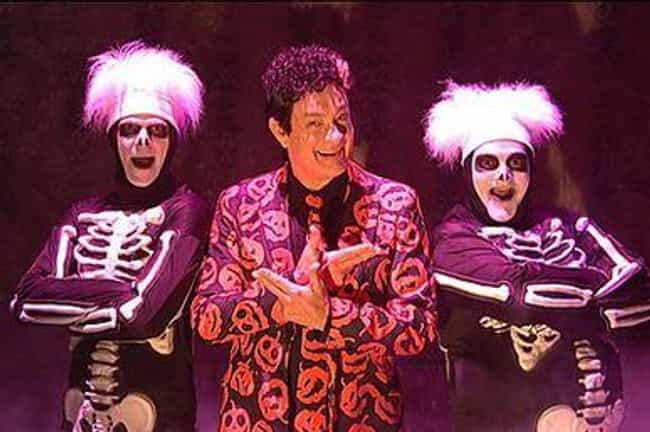 First Aired: October 22, 2016; Season 42, episode 4
Any questions? A haunted elevator attraction tries to frighten its riders (Beck Bennett, Kate McKinnon) with a rather off-color original character, David S. Pumpkins (Tom Hanks). Pumpkins isn't part of the known Halloween universe, but he wants to be. It's the bubbly music and skeleton back-up dancers that make the sketch delightfully bizarre.
Watch: Haunted Elevator (ft. David S. Pumpkins)

Is this memorable?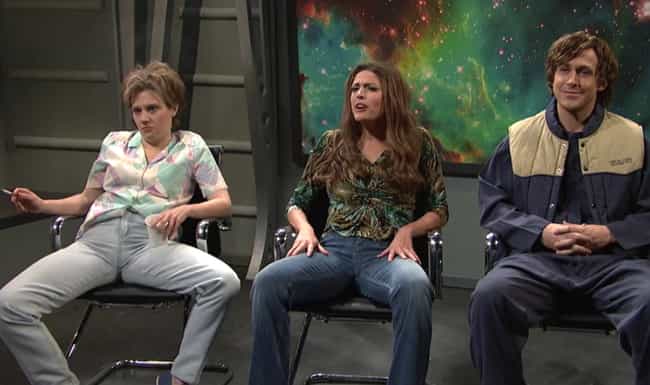 First Aired: December 5, 2015; Season 41, episode 7
Three Southerners are called in by the NSA to recount their UFO abduction experiences. While Cecily Strong's and host Ryan Gosling's characters remember a bright, glowing light followed by being wrapped in a blanket of warmth and hope, Ms. Rafferty (Kate McKinnon) was definitely on a different ship. Sitting with her legs wide open while smoking a cigarette, McKinnon's character recalls a rather traumatizing experience involving little gray aliens, urinating in a metal bowl, and being dropped into the woods with no pants on. McKinnon's impeccable delivery in this sketch made Gosling break character.
Watch: Close Encounter - SNL

Is this memorable?