Entertainment

The Best Seasons of Sons Of Anarchy

1.5k votes
570 voters
87.3k views
6 items
List Rules Vote up the best seasons of Sons of Anarchy.
Ranking of the best seasons of Sons of Anarchy, listed from best to worst with poster images when available. People who are fanatics of the show have very strong opinions when it comes to choosing the best Sons of Anarchy season, which is exactly why this ranking of Sons of Anarchy seasons exists. Many fans of the show have voted on this list of the greatest SoA seasons, so this order isn't just the opinion of some random writer or blogger. Some of the most memorable episodes of Sons of Anarchy come from different seasons, so picking the top season isn't easy. If your favorite season of Sons of Anarchy isn't high on the list, then vote it up so it has the chance to become number one.
If you're asking yourself, "What is the best season of Sons of Anarchy?" or "Which season of Sons of Anarchy is the best?" then this list will answer your questions.
You may want to copy this list to build your own just like it, re-rank it to fit your opinions, then publish it to share it with your Twitter followers, Facebook friends or with any other social networks you use regularly.
Ranker may collect a commission from links on this page. Prices & inventory are accurate as of publish date.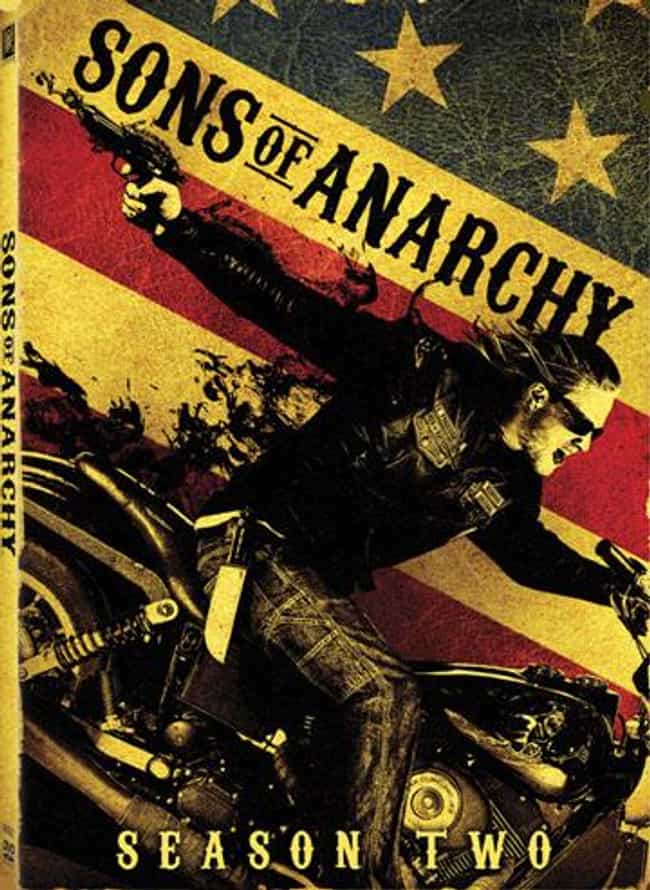 Sons of Anarchy season 2 premiered on September 8, 2009 on FX.
The season opens with the arrival of a new threat in Charming, white separatists called the League Of American Nationalists (LOAN). LOAN's leader and backer, businessman Ethan Zobelle, and Zobelle's enforcer, A.J. Weston, seek to drive the Sons of Anarchy from Charming. To send a message to SAMCRO, Zobelle has Gemma kidnapped and gang raped by Weston and two others. Zobelle's own daughter, Polly, lures Gemma into this trap. Gemma chooses to keep silent about her rape to prevent her husband and son from retaliating.

Is this one of the best?
see more on Sons of Anarchy - Season 2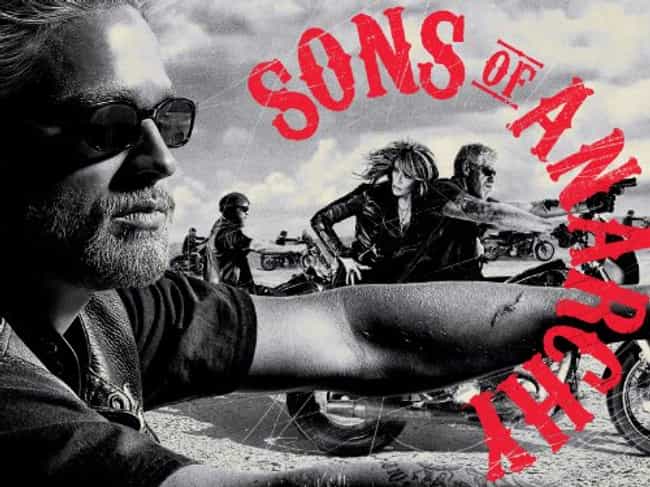 The fourth season of Sons of Anarchy premiered on September 6, 2011, on cable network FX.
The imprisoned SAMCRO members leave the penitentiary after their 14-month stay and are welcomed home by Lieutenant Eli Roosevelt of the San Joaquin Sheriffs' Department, the new law enforcement presence in Charming. He forbids any paroled members from wearing club kuttes in his jurisdiction, declaring the federal court considers them gang colors. To Clay's displeasure, the club learns that Jacob Hale has fostered the construction of a new suburban development, Charming Heights.

Is this one of the best?
see more on Sons of Anarchy - Season 4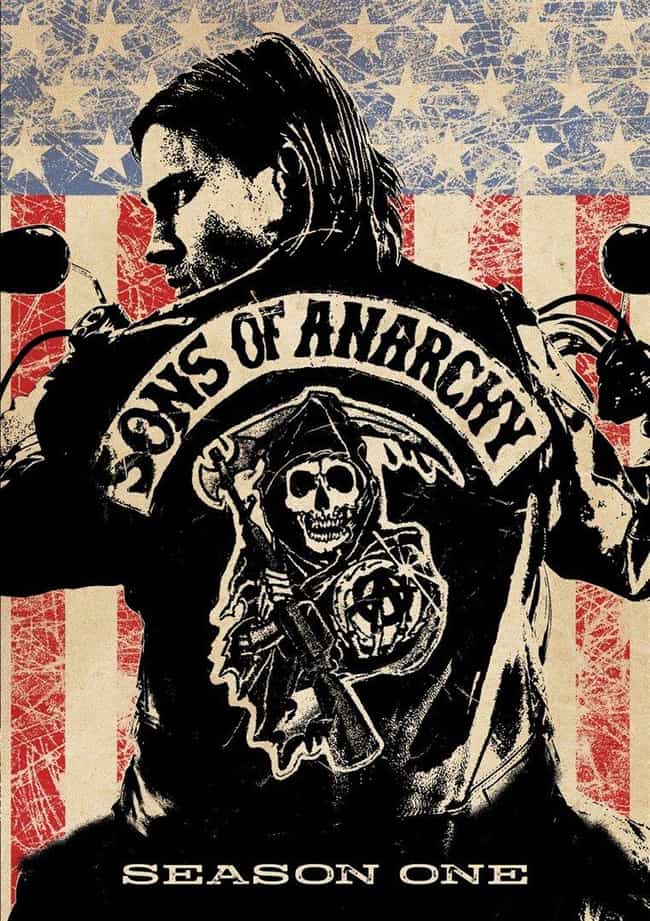 Sons of Anarchy premiered on September 3, 2008, on cable network FX.
The series begins with the torching of a SAMCRO gun assembly warehouse and the theft of guns by a rival club, the Mayans. The police attend the scene where Joaquin County Sheriff Vic Trammel, who is on SAMCRO's payroll, finds two dead illegal immigrants. Meanwhile, Jax's estranged meth-addicted wife Wendy, who is pregnant with his child, collapses. An emergency C-section is performed and a baby boy is delivered ten weeks prematurely. Wendy names the child Abel.

Is this one of the best?
see more on Sons of Anarchy - Season 1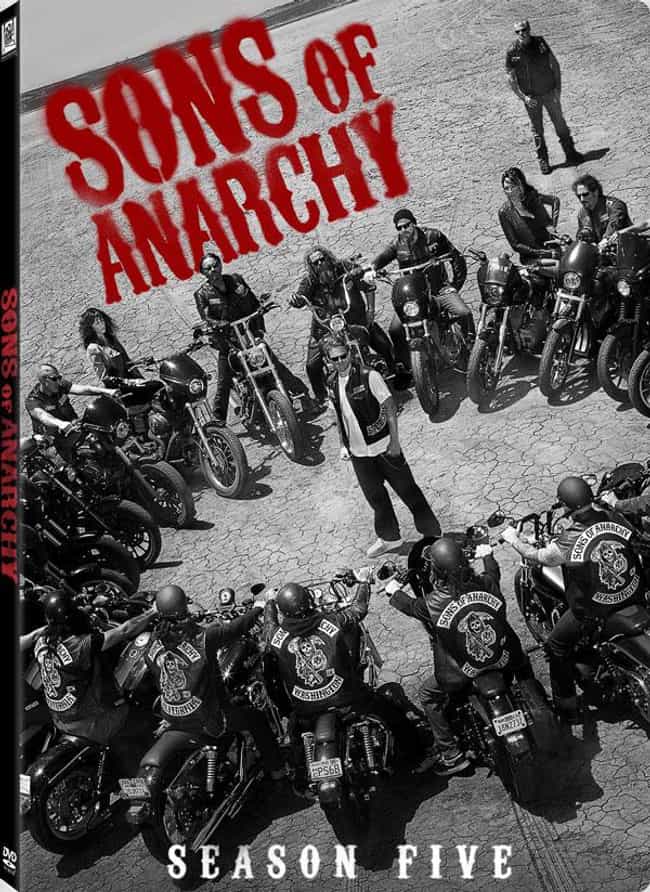 The fifth season premiered on September 11, 2012 on cable network FX.
Following Tig's murder of Damon Pope's daughter Veronica, the Niners attack SAMCRO and ambush a cargo shipment. The growing conflict between the Niners and SAMCRO, along with several home invasions targeting people linked to the SOA, force Jax to meet with Pope.

Is this one of the best?
see more on Sons of Anarchy - Season 5