Entertainment
The Best Seasons of Hot in Cleveland
19 votes
12 voters
6 items
List Rules Vote for your favorite episodes of Hot In Cleveland!
Since it's such a great series, let's rank every season of Hot in Cleveland from best to worst. If you're a fan of classic sitcoms and are in need of a new one to watch, then Hot In Cleveland is the show for you. The show features sitcom veterans Valerie Bertinelli, Jane Leeves, and Wendie Malick as Melanie, Joy, and Victoria, three L.A. women who decide to move to Cleveland after discovering they're considered super hot in the Midwest. They rent a home from a woman named Elka, who is portrayed by Bettie White, and a series of hysterical antics and adventures ensue.
Whether you're a longtime fan of the show or are just getting into it, here you'll have the chance to discover the best seasons of Hot In Cleveland as voted on by viewers. In doing so, newcomers can get a sense of what they're in for each season, and ultimately help rank each season from best to worst (or next best). With it's over the top comedy, legendary guest stars, and old school laugh track, Hot In Cleveland proves that the classic sitcom era is far from over.
Start ranking each season below by voting up your favorites, or those you thought were the funniest seasons. You can also vote down any you didn't find as funny.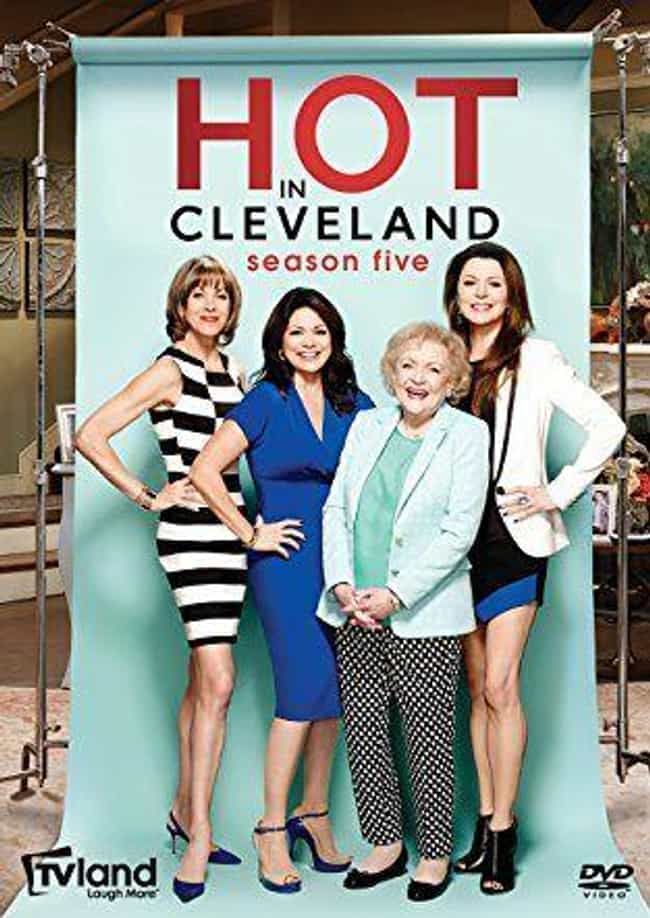 Hot In Cleveland Season 5
Season 5 premiered March 26, 2014 and contains 24 episodes. Throughout the season, the girls must search for Victoria's new husband Emmett who recently escaped from prison. Elka also decides to run for city council while Victoria attempts to garner votes to help her win an Oscar.
Some of the season's most popular episodes include: "Playmates," "Win Win," and "The Bachelors."
Hilarious highlights from Season 5 include:
- The girls adopt a puppy they name George Clooney, but must convince the shelter they are worthy dog owners.
- Elka writes a play about her life with the girls, who become upset over how they are portrayed.
- Joy pretends to be the nurse of Victoria, who has faked an illness to gain Oscar sympathy votes. Hilarity ensues when the two appear on a live awards show feed.

Love this season of Hot in Cleveland?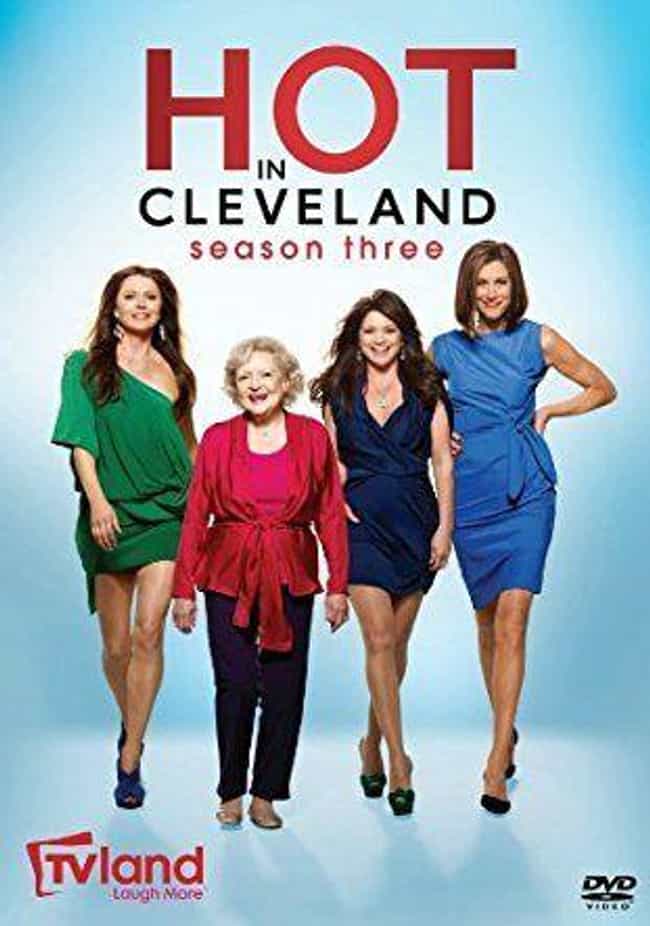 Hot In Cleveland Season 3
The 3rd Season of the show premiered on November 30, 2011 and contains 24 episodes. The season follows Elka's debate between three potential suitors, Victoria's love affair with a hand model (Sean Hayes), and Joy's adventures dating a blind man who thinks she's 26. Meanwhile Melanie has a fling with a guy who reminds the girls of Winnie the Pooh.
Some of this season's highlight episodes include "Tangled Web," "Beards," and "One Thing or a Mother."
Some of it's more hysterical moments include:
- Joy pretends to be Victoria's wife on a gay cruise but the act is threatened when the girls meet the ship's handsome captain.
- When the dry cleaners lose Melanie's favorite dress, the girls crash a funeral to track it down.
- Susan Lucci appears in order to seek support after the cancelation of "All My Children," but Victoria warns the girls that she's not to be trusted.

Love this season of Hot in Cleveland?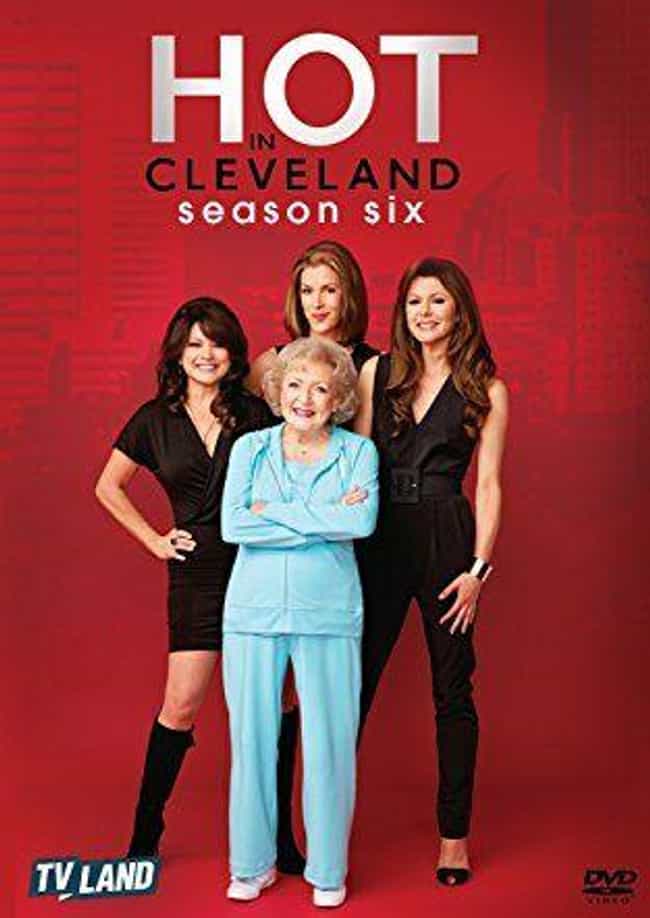 Hot In Cleveland Season 6
The show's final season, Season 6 premiered on November 5, 2014, and consisted of 24 episodes. Throughout course of the episodes, Joy struggles with which of her suitors to marry, Elka convinces the crew of the Victoria's new TV show to shoot in Cleveland, and Melanie struggles with her daughter's decision not to go to Harvard Medical School. This season's co-stars include George Takei, Carol Burnett and Bob Newhart.
Some of the season's most hilarious episodes include "Vegas Baby," "Fear and Loathing In Los Angeles," and "All About Elka."
Some of it's most hilarious moments include:
- Inspirational coffee sleeves convince the girls to try new things.
- Victoria attempts to gain the rights to an old Christmas movie she's now horrified she made.
- The girls take DNA tests to learn about their ancestries.

Love this season of Hot in Cleveland?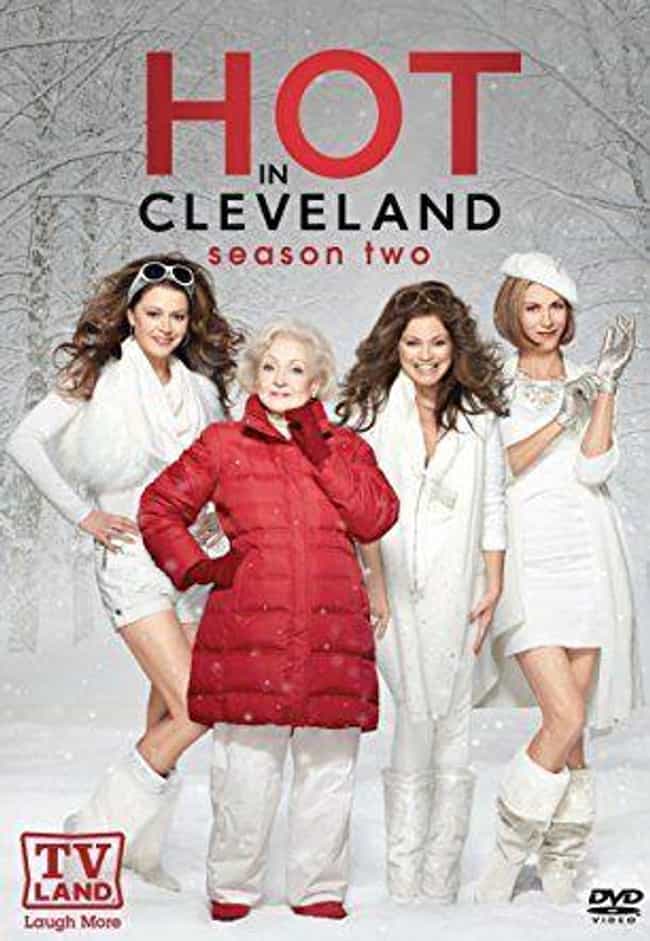 Hot In Cleveland Season 2
Season 2 originally aired on August 31, 2011 and contains 22 episodes. Throughout the season the girls' antics involve everything from trouble with the law to a mystical pair of good luck Spanx. The sitcom all-star cast is supported by a list of legendary co-stars, such as Mary Tyler Moore, Don Rickles, and Susan Lucci.
Some of Season 2's most hysterical episodes include "Free Elka," "Unseperated at Birthdates," and "LeBron is Le Gone."
Memorable moments from Season 2 include:
-Elka lands in jail with a testy cellmate, played by Mary Tyler Moore
- Victoria's daughter (Jennifer Love Hewitt) threatens to write a tell-all book about her childhood.
- The night before Elka's wedding, the girls throw her a bachelorette party, only to awake the next day with no recollection of what they did or where Elka is.

Love this season of Hot in Cleveland?