Watchworthy
The Best Seasons of 'Rick and Morty'
Updated June 2, 2020
688 votes
334 voters
8.2k views
4 items
Although there are only a handful of seasons of Rick and Morty, it's still worth ranking them from best to worst. Even though the first season aired in 2013, production delays meant the fourth season of Rick and Morty premiered in 2019. Some of the most memorable (and quotable) episodes of Rick and Morty come from different seasons, so picking the top season isn't easy. To determine once and for all what the best seasons of Rick and Morty are, let's rank every Rick and Morty season from best to worst.
Rick and Morty is a universe-hopping, clone-filled, series that follows super genius Rick and his sidekick and grandson, Morty. Rick and Morty premiered on Adult Swim December 2, 2013. With a 94% on Rotten Tomatoes and numerous nominations under its belt, this dark sci-fi series won a Primetime Emmy for Outstanding Animated Program in 2018.
Vote up your favorite seasons of Rick and Morty, and vote down any seasons that you didn't really enjoy, despite how much you loved any individual episodes. It can be difficult to put one Rick and Morty season over the other when there are so few, which is why you can vote on however many seasons you like.
Data-driven recommendations based on voting from over 40 million monthly visits to Ranker.
Try the free app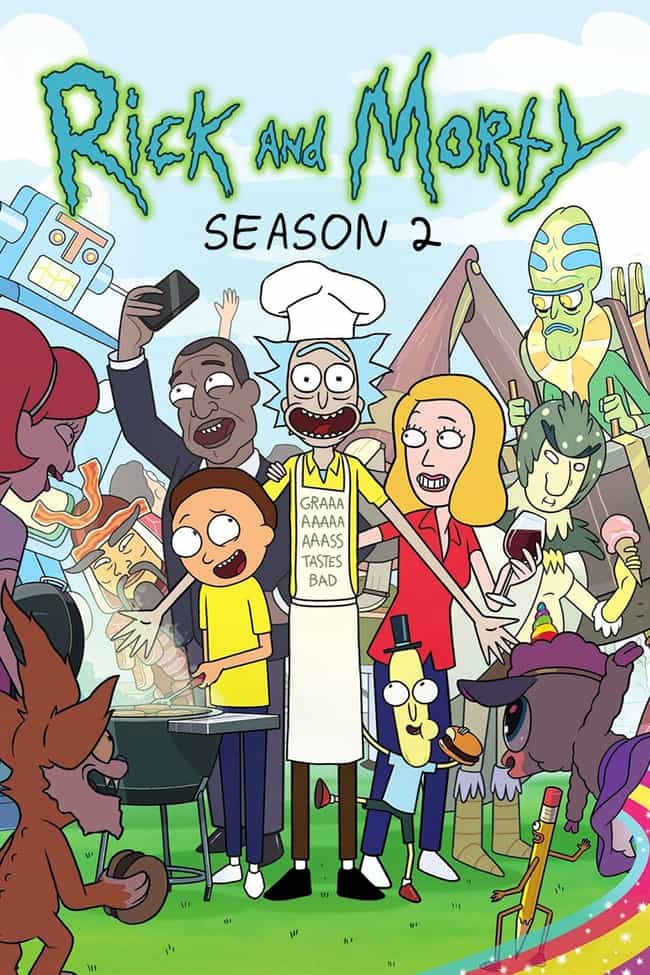 Rick and Morty - Season 2
The sophomore season of Rick and Morty debuted on July 26, 2015, picking up where Season 1 left off. The season premiere, "A Rickle in Time," was a continuation of the first season's finale, "Ricksy Business."
Season 2 really hit its stride with episodes like "Mortynight Run," where we are introduced to a hilarious Jerry daycare center, and the brilliant "The Ricks Must Be Crazy," where Rick and Morty journey inside a miniature universe that exists inside Rick's car battery.
Perhaps the most memorable episode from Rick and Morty Season 2 was "Get Schwifty," where a giant alien head appears over earth demanding to hear an original musical number.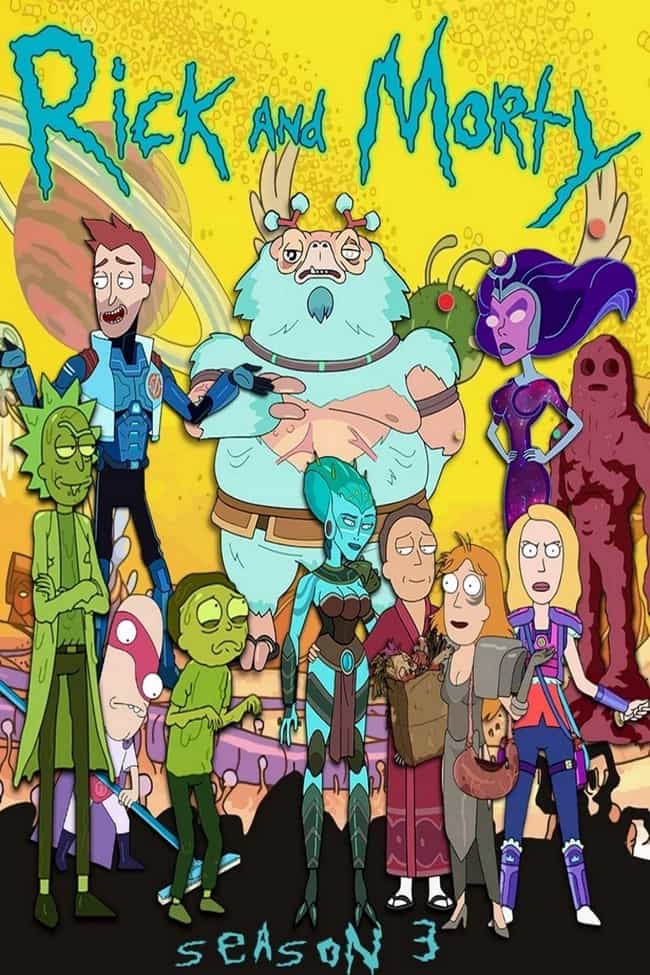 Rick and Morty - Season 3
In classic Adult Swim fashion, the premiere of Rick and Morty Season 3 debuted on April 1, 2017, as part of an April Fool's prank. Fans wouldn't get to see the remainder of the season until July 30, 2017. Just like Season 2, Season 3 picked up where the previous season left off.
One of the most popular episodes from Season 3 was "Pickle Rick," where Rick turns himself into a pickle to get out of going to family therapy. Another memorable episode was "Vindicators 3: The Return of Worldender," which featured Avengers-like superheroes that Morty always admired finding themselves in a series of deadly puzzle games set up by a drunk Rick from the night before.
In an unfortunate post-credit scene of the season finale, Mr. Poopybutthole tells the audience it will be a long time before Season 4 debuts.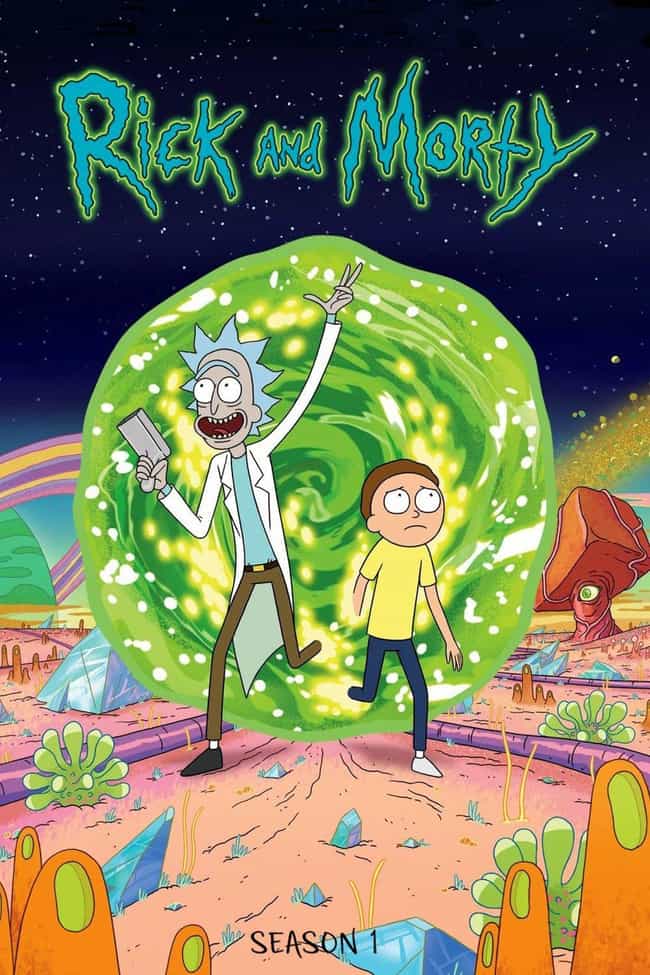 Rick and Morty - Season 1
The first season of Rick and Morty seemingly came out of nowhere when it debuted on Adult Swim on December 2, 2013. Created by Justin Roiland and Dan Harmon, the first season breathed fresh air into Adult Swim's lineup, providing a new cartoon in a time where mediocre live-action series were dominating the network.
One of the most memorable episodes from Season 1 was "Meeseeks and Destroy," where Rick introduces Jerry, Beth, and Summer to a "Meeseeks Box" that can summon blue creatures to help accomplish any task (at which point they explode and die.) The finale of the season, "Ricksy Business," saw Rick throw an insane house party where guests included Squanchy, Gearhead, and Abradolf Lincler, a strange hybrid of Abraham Lincoln and Adolf Hitler.
Other great episodes from Season 1 include "Lawnmower Dog," "Rick Potion #9," and "Raising Gazorpazorp."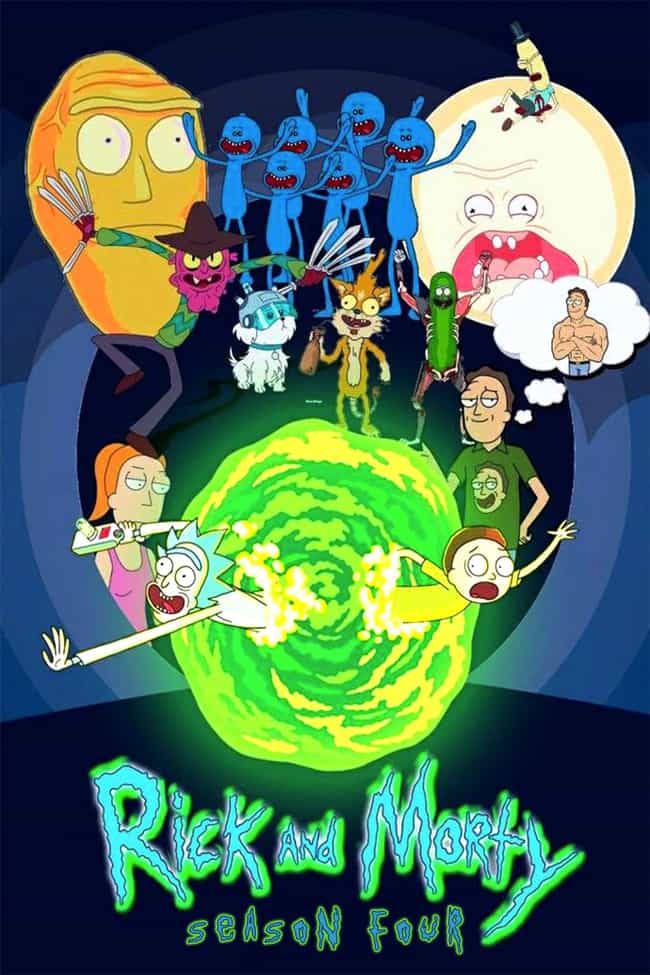 Rick and Morty - Season 4
The long-awaited fourth season of Rick and Morty premiered on November 10, 2019 with an episode entitled "Edge of Tomorty: Rick Die Rickpeat" which finds the title characters harvesting special crystals that allow a person to see various possible futures (and deaths). Season four unfolded in two-parts, the second beginning May 3, 2020.
One of the most memorable episodes from the first half of Rick and Morty season four was "Claw and Hoarder: Special Ricktim's Morty" which finds Morty in a soul contract with a dragon and Rick stuck in a world where magic works but science doesn't.