Photo: Wikimedia Commons/CC-BY
Watchworthy
The Best Seasons of Warehouse 13
Updated November 6, 2017
71 votes
36 voters
2.3k views
For this poll we're ranking the best seasons of Warehouse 13, with the help of your votes. Debuting on the SyFy network in 2009, Warehouse 13 is a science fantasy series that follows Myka Bering and Pete Lattimer, who work as secret service agents at the unknown Warehouse 13. It's hard to argue that Warehouse 13 isn't an amazing show, but which season is your favorite? Whether you liked the earlier seasons or the most recent one, vote up your top Warehouse 13 seasons and downvote any that you felt were a little dry.
Did you know there is some crossover between
Warehouse
13 and the series
Eureka
? Douglas Fargo from
Eureka
updates the computer system for Warehouse 13 in the episode "13.1." If you haven't seen every season of
Warehouse 13
please know that there are spoilers below, so browse the rankings carefully.
Data-driven recommendations based on voting from over 40 million monthly visits to Ranker.
Try the free app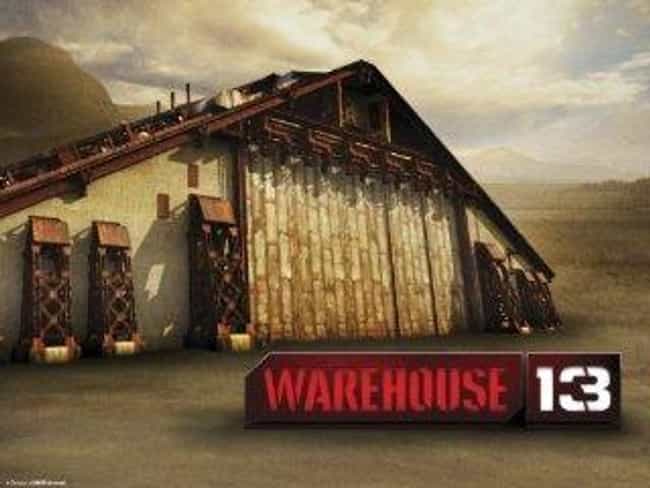 Aired: July 23, 2012 – July 8, 2013
After the warehouse explosion where several people presumably died, the warehouse team races to recover the artifacts stolen from Walter Sykes. Wells turns up alive, and a new enemy makes his appearance.
Interesting episodes include "Personal Effects," "Fractures," and "We All Fall Down."
Major moments this season:

- Discovering the side effect of the Metronome
- Discovery of Artie stealing the artifacts through an artifact effect
- Finding the Count of St. Germain still alive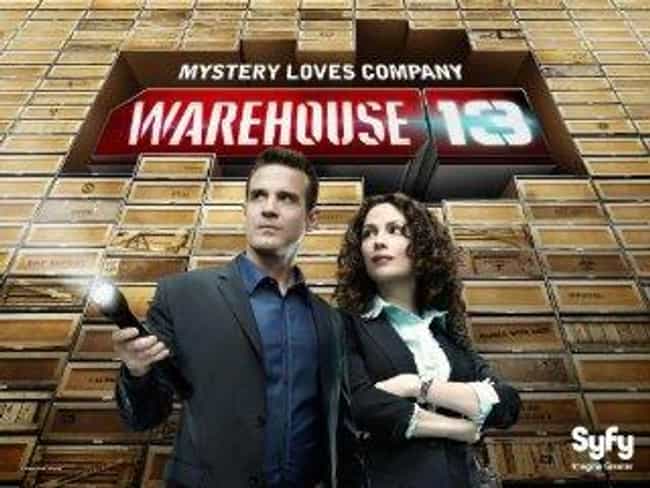 Aired: July 6, 2010 – December 7, 2010
After a close call with an explosion, Artie and the rest of the team find out who's been stealing artifacts from the warehouse. On the way, the find a trapped older agent and free her. But they later find that this agent has other plans, and race to stop her.
Significant episodes this season include "Beyond Our Control," "For the Team," and "Where and When."
Key moments this season:
- The freeing of H.G. Wells
- Time machine use with H.G. Wells
- Christmas episode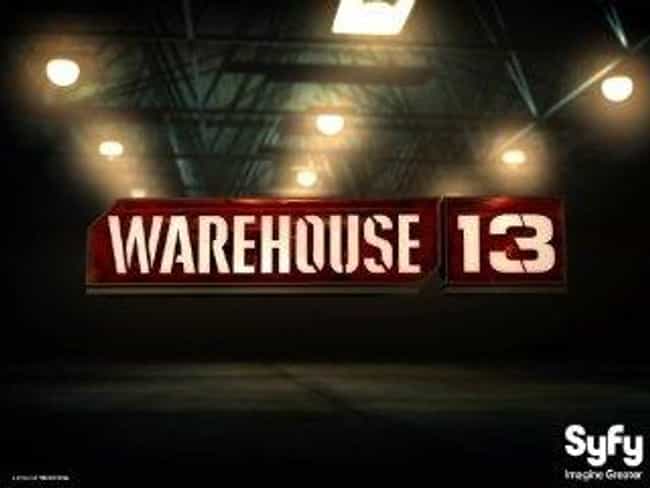 Aired: July 11, 2011 – December 6, 2011
The team is joined by a new member, Steven Jinks. They continue to deal with more amazing artifacts, such as Ivan Pavlov's Bell, Typhoid Mary's knife, and William Shakespeare's folio. It's all set up for another meeting with the notorious H.G. Wells.
Key episodes this season include "Love Sick," "Past Imperfect" and "Emily Lake."
Interesting moments this season:
- Pete and Myka in bed together
- Pete's ex-wife appears with an artifact
- Pete in a special Christmas world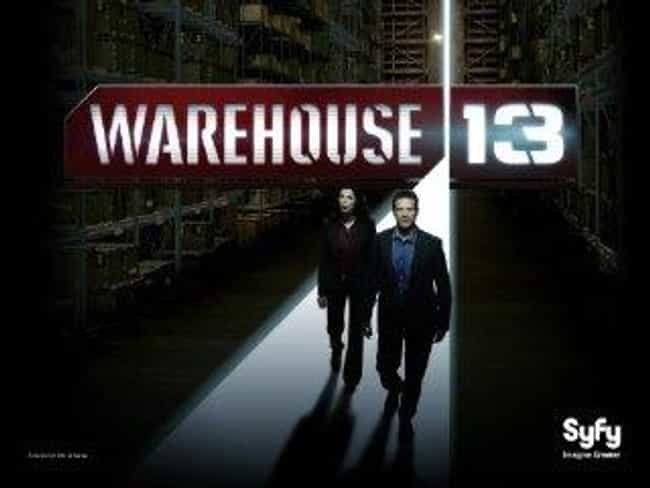 Aired: April 14, 2014 – May 19, 2014
Pete and Myka stop an evil alchemist from taking over artifacts and the world. Then they resume their artifact-finding work, which exposes them to sometimes hilarious as well as dangerous effects of the objects. (This season has only six episodes.)
Key episodes this season include "Endless Terror," "Savage Seduction," and "Endless."
Significant moments this season:
- Claudia's sister is comatose
- Entering a telenovela
- The announcement that the artifacts warehouse will be moved to another country