Music
The Best Seether Albums of All Time

458 votes
162 voters
4.8k views
8 items
List Rules This list includes studio albums only, so if you add an album make sure it's a proper studio release.
Seether is not only one of the greatest South African bands, but one of the best rock bands of their time. Here, you can check out a complete list of the best Seether albums, including every studio release along with pictures of the album covers. This Seether discography is ranked from best to worst, so the top Seether albums can be found at the top of the list. To make it easy for you, we haven't included Seether singles, EPs, or compilations, so everything you see here should only be studio albums. If you think the greatest Seether album isn't high enough on the list, then be sure to vote for it so it receives the credit it deserves. Make sure you don't just vote for critically acclaimed albums; if you have a favorite Seether album, then vote it up, even if it's not necessarily the most popular.
If you want to know, "What is the Best Seether album of all time?" or "What are the top Seether albums?" then this list will answer your questions. Getting their start as Saron Gas in 1999, the band soon changed their name to Seether and went on to have quite a successful career. They released several great albums throughout their career, including Finding Beauty in Negative Spaces and Karma and Effect.
This list of popular Seether albums has been voted on by music fans around the world, so the order of this list isn't just one person's opinion. You can share your own opinion by voting up the albums you think are best, while voting albums down accordingly.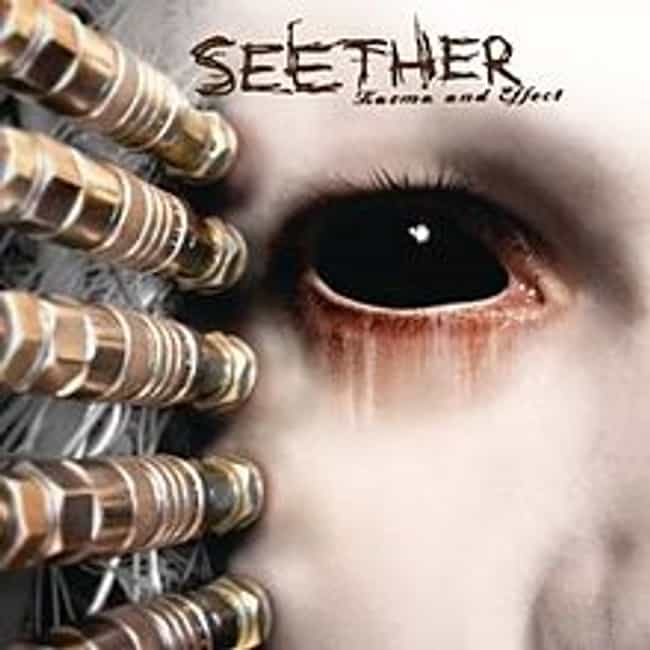 Artist: Seether
Release Date: 2005
Tracks: Truth, Simplest Mistake, Diseased, Burrito, The Gift, Kom Saam Met My, Given, Plastic Man, Never Leave, Tongue, Because of Me, I'm the One, World Falls Away, Remedy
Genres (Music): Heavy metal, Hard rock, Alternative metal, Post-grunge, Music of Africa

Agree or disagree?
see more on Karma and Effect
John-Paul Arguelles added
Disclaimer II
Artist: Seether
Release Date: 2004
Tracks: Out of My Way, Needles, Your Bore, Got It Made, Hang On, 69 Tea, Sympathetic, Fade Away, Broken, Cigarettes, Fine Again, Broken, Sold Me, Fuck It, Gasoline, Take Me Away, Driven Under, Pig, Pride, Love Her
Label: Wind-up Records
Genres (Music): Heavy metal, Hard rock, Alternative metal, Post-grunge, Grunge
Agree or disagree?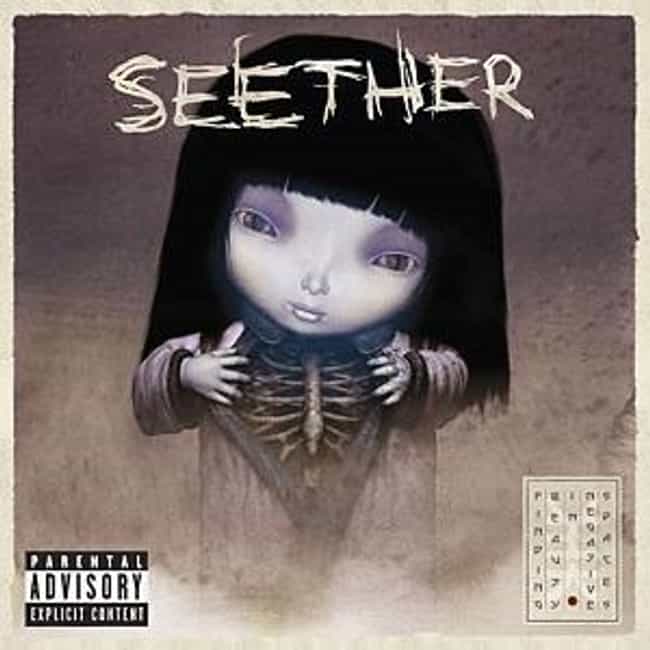 Artist: Seether
Release Date: 2007
Tracks: Fallen, Rise Above This, Six Gun Quota, FMLYHM, Fake It, Quirk, Naked, Like Suicide, No Jesus Christ, Eyes of the Devil, Breakdown, Careless Whisper, Walk Away From the Sun, Don't Believe, Untitled, Left for Dead, Careless Whisper (Strings Version), Waste
Genres (Music): Alternative rock, Hard rock, Alternative metal, Post-grunge

Agree or disagree?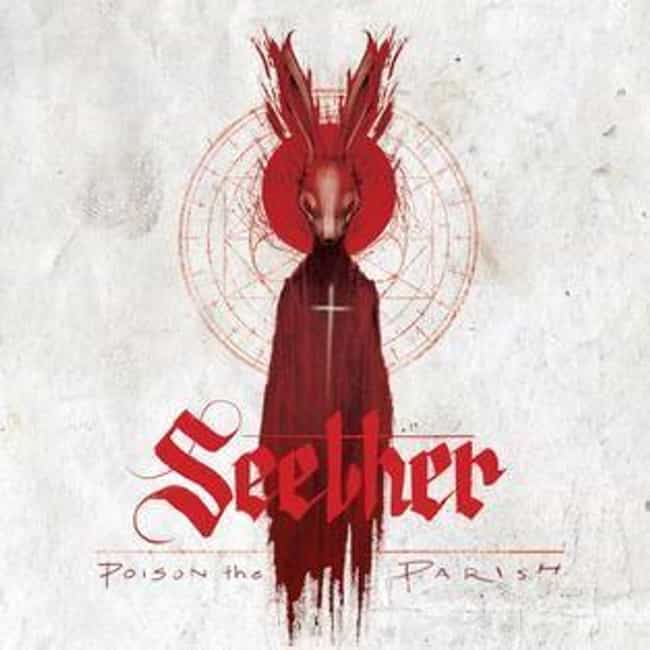 Artist: Seether
Release Date: 2017
Tracks: Stoke the Fire, Betray and Degrade, Something Else, I'll Survive, Let You Down, Against the Wall, Let Me Heal, Saviours, Nothing Left, Count Me Out, Emotionless, Sell My Soul
Genres (Music): Hard Rock, Alternative Metal

Agree or disagree?