Music
The Best Sepultura Albums of All Time

Updated February 10, 2020
3.1k votes
654 voters
10.7k views
15 items
List Rules This list includes studio albums only, so if you add an album make sure it's a proper studio release.
Brazilian-bred Sepultura are considered one of the best metal bands. Since they're such an influential band, let's rank the best Sepultura albums, with the help of your votes. Formed by Max and Igor Cavalera in 1984, Sepultura has quietly become one of the most important leaders the sub-genres of thrash, nu-metal, and industrial metal. Although the Cavalera brothers left the band, Sepultura released some of their strongest material since then, including 2009's A-Lex (based on A Clockwork Orange by Anthony Burgess), and the critically-acclaimed Machine Messiah (2017).
This Sepultura discography is ranked from best to worst, so the top Sepultura albums can be found at the top of the list. To make it easy for you, we haven't included Sepultura singles, EPs, or compilations, so everything you see here should only be studio albums. If you think the greatest Sepultura album isn't high enough on the list, then be sure to vote for it so it receives the credit it deserves. Make sure you don't just vote for critically acclaimed albums; if you have a favorite Sepultura album, then vote it up, even if it's not necessarily the most popular.
You can rank all of these albums, from Chaos A.D. (1993) to Roots (1996). This list of popular Sepultura CDs has been voted on by music fans around the world, so the order of this list isn't just one person's opinion.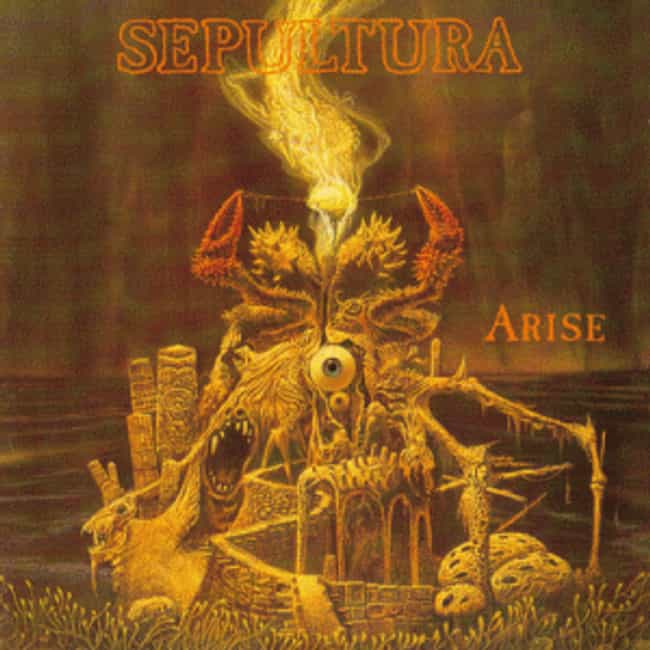 1. Arise
2. Dead Embryonic Cells
3. Desperate Cry
4. Murder
5. Subtraction
6. Altered State
7. Under Siege (Regnum Irae)
8. Meaningless Movements
9. Infected Voice
Release Date: 1991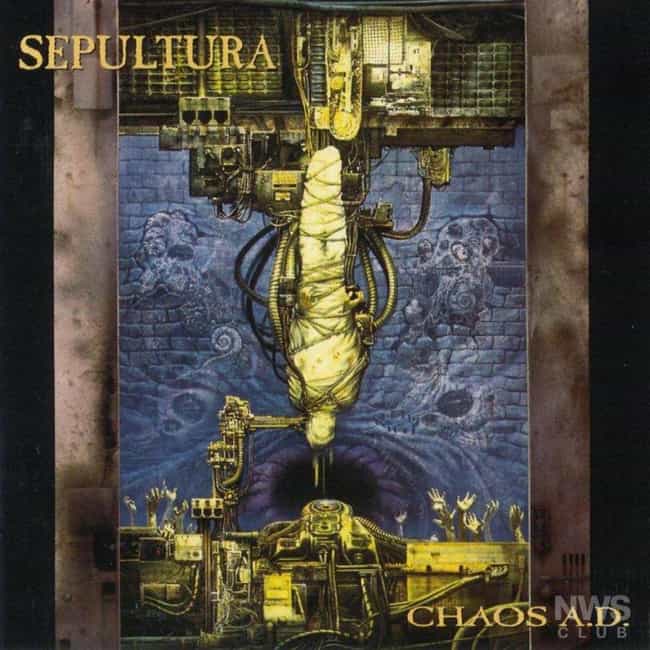 1. Refuse/Resist
2. Territory
3. Slave New World
4. Amen
5. Kaiowas
6. Propaganda
7. Biotech Is Godzilla
8. Nomad
9. We Who Are Not as Others
10. Manifest
11. The Hunt
12. Clenched Fist"
Release Date: 1993
1. Beneath the Remains
2. Inner Self
3. Stronger Than Hate
4. Mass Hypnosis
5. Sarcastic Existence
6. Slaves of Pain
7. Lobotomy
8. Hungry
9. Primitive Future
Release Date: 1989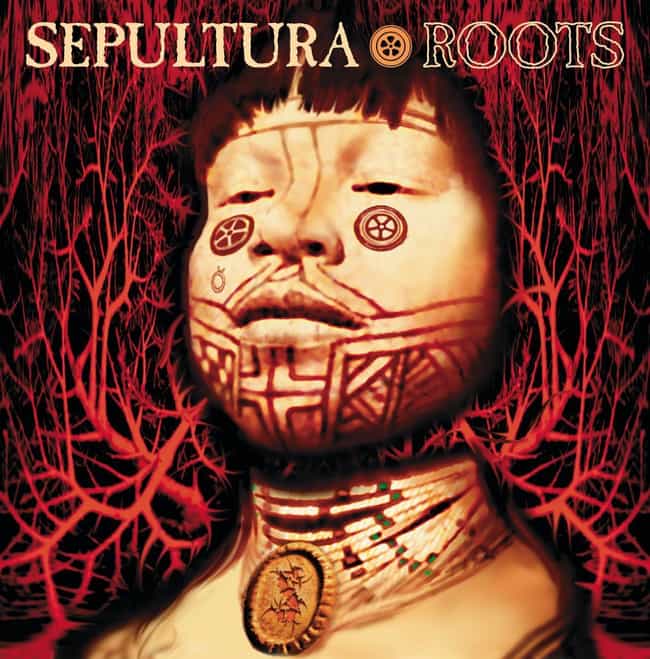 1. Roots Bloody Roots
2. Attitude
3. Cut-Throat
4. Ratamahatta (feat. David Silveria & Carlinhos Brown)
5. Breed Apart
6. Straighthate
7. Spit
8. Lookaway (feat. Jonathan Davis, Mike Patton & DJ Lethal)
9. Dusted
10. Born Stubborn
11. Jasco
12. Itsári
13. Ambush
14. Endangered Species
15. Dictatorshit
16. Canyon Jam
Release Date: 1996