Entertainment

The Best Shows & Movies About Serial Killers, Ranked

400 votes
77 voters
40 items
List Rules Vote up the TV shows and films that follow serial killers and the detectives trying to stop them. Please, no gory slashers (e.g. Halloween).
For some reason, people have always been fascinated with serial killers. Ask anyone to name their "favorite" serial killer and they will likely drop named like Ted Bundy and Aileen Wuornos. Granted, that's real life and you may be hard pressed to find many people with more than a passing knowledge on the subject, but ask them about their favorite serial killers from movies and television and you will likely hear names like Dexter Morgan and Hannibal Lecter right away. In short, there's a load of serial killer TV shows and movies out there that are both creepy and captivating, and some have become true classics.
People have always loved stories about these mentally unstable monsters who prey on unsuspecting people, which is why some of the best movies ever made are about serial killers. Classics like The Silence of the Lambs and Se7en are obvious choices for cinephiles, but for the people who enjoy watching serial killers on their TV screens, shows like Dexter and The Following offer unique and interesting depictions of these killers from their perspective. From new movies about serial killers and recent shows to must-see films, you'll find plenty of great options here.
Which serial killer movies and shows deserve the top spots on this list? Help decide by giving your favorites a thumbs up and adding any good movies or series missing from the list.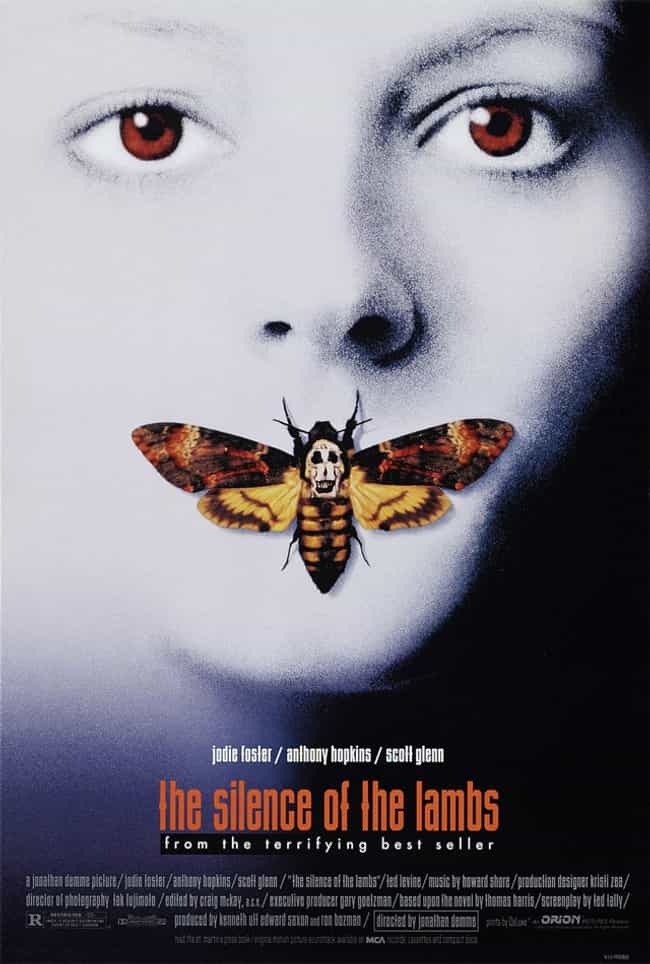 The Silence of the Lambs is a 1991 American thriller film that blends elements of the crime and horror genres. Directed by Jonathan Demme and starring Jodie Foster, Anthony Hopkins, and Scott Glenn, the film is based on Thomas Harris' 1988 novel of the same name, his second to feature Hannibal Lecter, a brilliant psychiatrist and cannibalistic serial killer. In the film, Clarice Starling, a young U.S. FBI trainee, seeks the advice of the imprisoned Dr. Lecter to apprehend another serial killer, known only as "Buffalo Bill". The Silence of the Lambs was released on February 14, 1991, and grossed $272.7 million worldwide against its $19 million budget. It was only the third film, the other two ...more on Wikipedia
Also Ranked
#1 on The Best Psychological Thrillers of All Time
#25 on 'Old' Movies Every Young Person Needs To Watch In Their Lifetime
#1 on The Best Intelligent Horror Movies
#33 on The Most Rewatchable Movies

Does this scratch your murder itch?
see more on The Silence of the Lambs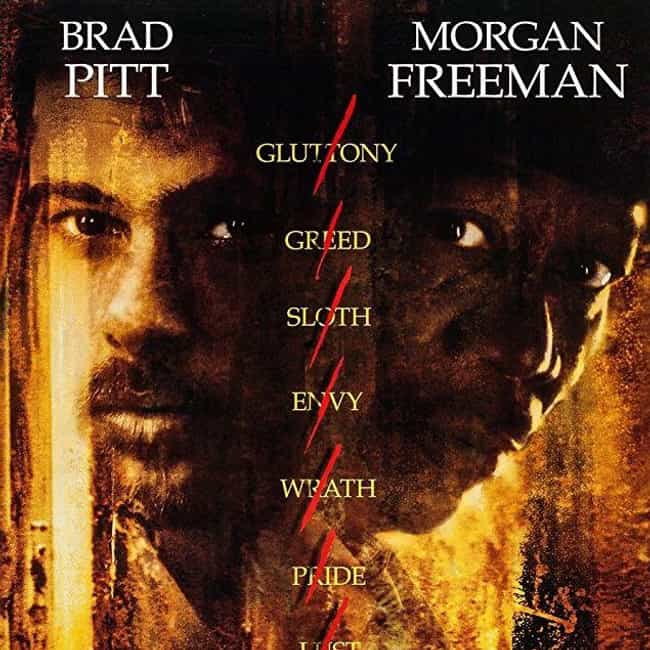 Seven is a 1995 American psychological thriller film directed by David Fincher. The film stars Brad Pitt and Morgan Freeman, with Gwyneth Paltrow, R. Lee Ermey, John C. McGinley, and Kevin Spacey in supporting roles. It was directed by David Fincher based on a screenplay by Andrew Kevin Walker. The newly transferred David Mills and the soon-to-retire William Somerset are homicide detectives who become deeply involved in the case of a sadistic madman whose meticulously planned events that correspond to the "seven deadly sins": gluttony, greed, sloth, wrath, pride, lust, and envy. The film was released in the United States on September 22, 1995. ...more on Wikipedia
Also Ranked
#2 on The Best Psychological Thrillers of All Time
#92 on The Best Rainy Day Movies
#26 on The Best Movies of All Time
#18 on The Best Movies with Only One Word for a Title

Does this scratch your murder itch?
see more on Seven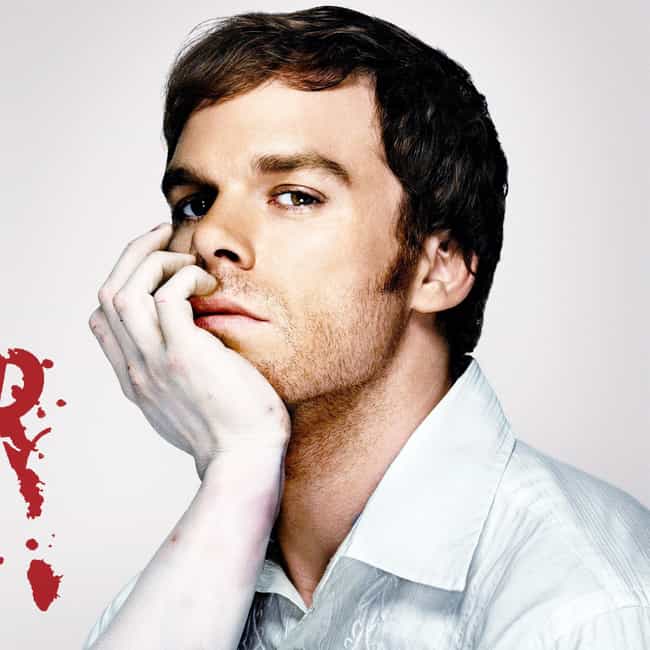 Dexter is an American television drama series. Set in Miami, the series centers on Dexter Morgan, a blood spatter pattern analyst for Miami Metro Police Department who also leads a secret life hunting down those who have slipped through the cracks of the justice system. ...more on Wikipedia
Also Ranked
#3 on The Best TV Shows to Binge Watch
#21 on The Greatest TV Shows Of All Time
#9 on The Best TV Shows of The Last 20 Years
#2 on The Best of Premium Cable TV Series

Does this scratch your murder itch?
see more on Dexter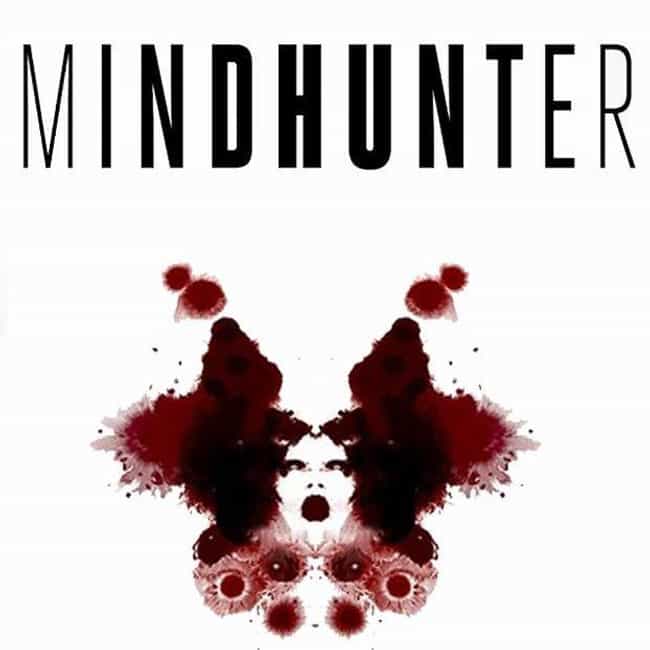 Mindhunter (Netflix, 2017) is an American drama series based on the book written by Mark Olshaker and John E. Douglas. Set in 1979, the series revolves around two FBI agents (Jonathan Groff and Holt McCallany) who interview imprisoned perps. They seek to understand how such people think and then apply their learning to solving ongoing cases. ...more on Wikipedia
Also Ranked
#11 on The Best Current TV Shows No One Is Watching
#30 on The Best Current Dramatic TV Shows
#13 on The Best Current TV Shows You Can Still Catch Up On
#35 on The Best Shows About the FBI

Does this scratch your murder itch?
see more on Mindhunter