Psychology

The Best TV Shows With Therapy Scenes
25 votes
8 voters
18 items
List Rules Vote up the best shows on television that have featured therapists and therapy scenes.
Thousands of people benefit from therapy every day. Some people learn how to better handle their emotions, and married couples learn how to create a stronger bond. However, plenty of people are still resistant to the idea for a variety of reasons. Fortunately, there are numerous TV shows with therapy scenes that help to destigmatize people seeking professional help.
TV shows with therapists show that it is not shameful to get help when you need it. Even a tough guy like Tony Soprano sought help from Jennifer Melfi after he had a panic attack. Melfi was a regular on the show, and she is only the beginning of a long list. Dr. Katz, Professional Therapist provided a more humorous depiction of therapy life. One of the better television psychotherapists, he helped numerous actors and comedians over the years through improvised conversations.
Whether you have gone to therapy in real life or just like it when your favorite TV character has a chance to voice their problems, this list is for you. Some of these shows featured therapy scenes in-depth while others only had an episode or two about it. What do you think are the best television series with therapy scenes? Let us know by voting below.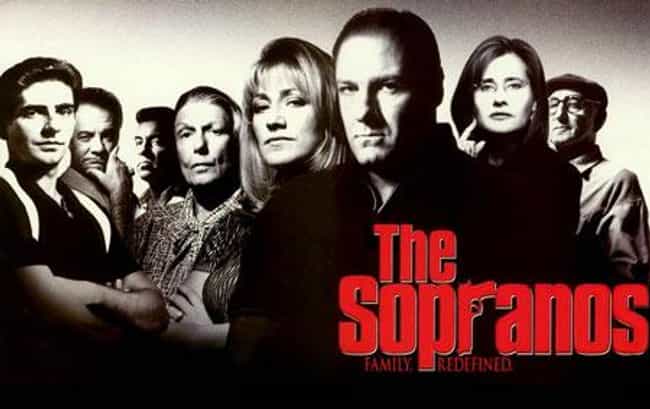 The Therapist: Jennifer Melfi
The Patient: Tony Soprano
Their Issues: Panic attacks.
The Breakthrough: At the end of the series, Dr. Melfi is actually the one to realize the impact her sessions with Tony haven't been all that productive. At a dinner party, Dr. Melfi learns therapy can give sociopathic people justification to continue committing criminal acts. At their last meeting, Dr. Melfi refers Tony to another therapist and says she cannot help him any longer.
The Sopranos is an American drama television series created by David Chase. Revolving around the fictional New Jersey-based Italian-American Tony Soprano, the show portrays the difficulties he faces as he tries to balance the conflicting requirements of his home life and his organization. These are often highlighted during his therapy sessions with psychiatrist Jennifer Melfi. The series features Tony's family members and colleagues and rivals in prominent roles and story arcs, most notably his wife Carmela and protégé Christopher Moltisanti. ...more on Wikipedia
Actors: James Gandolfini, Lorraine Bracco, Edie Falco
Premiered: 1999
Number of Seasons: 6

Were these good sessions?
see more on The Sopranos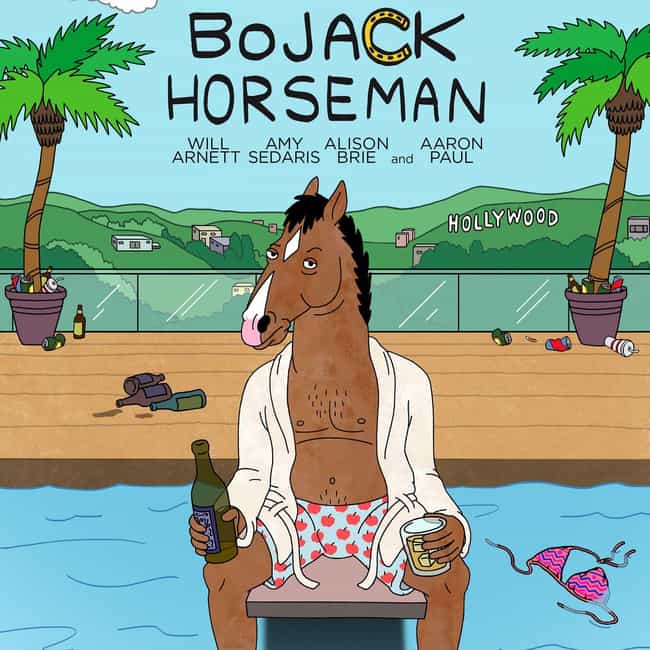 The Therapist: Dr. Janet
The Patients: Diane and Mr. Peanutbutter.
Their Issue: Marital problems.
The Breakthrough: Dr. Janet suggests they learn to communicate better, but it's not enough to save their marriage.
BoJack Horseman is an American animated sitcom created by Raphael Bob-Waksberg. The series stars Will Arnett as the eponymous character, BoJack Horseman. The supporting cast includes Amy Sedaris, Alison Brie, Paul F. Tompkins, and Aaron Paul. The series' first season premiered on August 22, 2014, on Netflix, with a surprise Christmas special premiering on December 19. The show is designed by the cartoonist Lisa Hanawalt, who had previously worked with Bob-Waksberg on the webcomic Tip Me Over, Pour Me Out. Despite mixed critical reviews, the show proved to be successful with viewers. Less than a week after its initial release, Netflix renewed the series for a second season set to commence ...more on Wikipedia
Actors: Will Arnett, Amy Sedaris, Alison Brie
Premiered: 2014

Were these good sessions?
see more on BoJack Horseman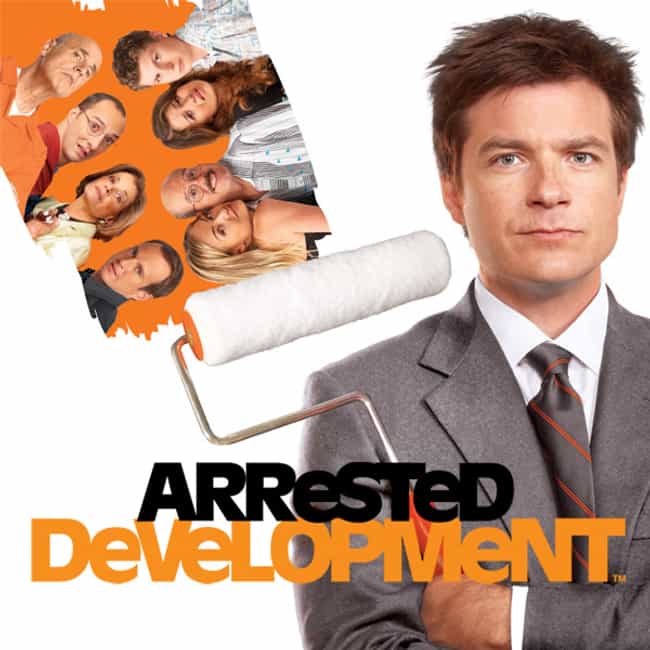 The Therapist: Phil Gunty
The Patients: Lindsay and Tobias
Their Issue: Marital problems.
The Breakthrough: Phil suggests role playing due to Tobias' proclivity toward acting. Phil later leaves his counseling practice to pursue a career as an actor.
Arrested Development is an American television sitcom created by Mitchell Hurwitz, which originally aired on Fox for three seasons from November 2, 2003 to February 10, 2006. A fourth season of 15 episodes was released on Netflix on May 26, 2013. The show follows the fictitious Bluth family, a formerly wealthy and habitually dysfunctional family. It is presented in a continuous format, incorporating handheld camera work, narration, archival photos, and historical footage. Ron Howard serves as an executive producer and the series' uncredited narrator. Set in Newport Beach, California, Arrested Development was filmed primarily in Culver City and Marina del Rey. Since its debut in 2003, the ...more on Wikipedia
Actors: Jason Bateman, Michael Cera, Portia de Rossi
Premiered: 2003
Number of Seasons: 4

Were these good sessions?
see more on Arrested Development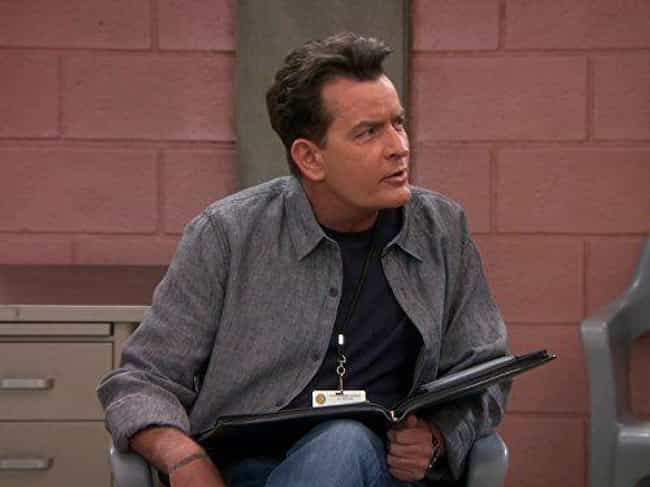 The Therapist: Charlie Goodson
The Patient: Multiple people with anger management issues, as the name of the show suggests.
The Issue: Recurrent anger issues.
The Breakthrough: Considering that it is a comedy series and the therapist is Charlie Sheen, many of the patients don't get much in the way of help.
Anger Management is an American television sitcom that premiered on FX on June 28, 2012. The series is based on the 2003 film of the same name and stars Charlie Sheen in a role similar to that of Jack Nicholson from the 2003 film. Anger Management broke a ratings record with 5.74 million viewers on its series debut night, which ranks as the most-watched sitcom premiere in cable history. On November 7, 2014, FX announced that the series would end after its 100th episode which aired on December 22, 2014. ...more on Wikipedia
Actors: Shawnee Smith, Charlie Sheen, Noureen DeWulf
Premiered: 2012
Number of Seasons: 1

Were these good sessions?
see more on Anger Management