Entertainment
The Best TV Shows With Therapy Scenes
51 votes
22 voters
6.6k views
18 items
List Rules Vote up the best shows on television that have featured therapists and therapy scenes.
Thousands of people benefit from therapy every day. Some people learn how to better handle their emotions, and married couples learn how to create a stronger bond. However, plenty of people are still resistant to the idea for a variety of reasons. Fortunately, there are numerous TV shows with therapy scenes that help to destigmatize people seeking professional help.
TV shows with therapists show that it is not shameful to get help when you need it. Even a tough guy like Tony Soprano sought help from Jennifer Melfi after he had a panic attack. Melfi was a regular on the show, and she is only the beginning of a long list. Dr. Katz, Professional Therapist provided a more humorous depiction of therapy life. One of the better television psychotherapists, he helped numerous actors and comedians over the years through improvised conversations.
Whether you have gone to therapy in real life or just like it when your favorite TV character has a chance to voice their problems, this list is for you. Some of these shows featured therapy scenes in-depth while others only had an episode or two about it. What do you think are the best television series with therapy scenes? Let us know by voting below.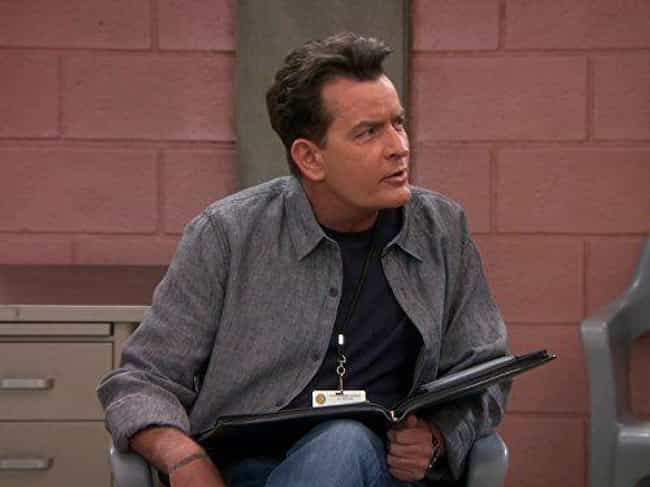 The Therapist: Charlie Goodson
The Patient: Multiple people with anger management issues, as the name of the show suggests.
The Issue: Recurrent anger issues.
The Breakthrough: Considering that it is a comedy series and the therapist is Charlie Sheen, many of the patients don't get much in the way of help.
Anger Management is an American television sitcom that premiered on FX on June 28, 2012. The series is based on the 2003 film of the same name and stars Charlie Sheen in a role similar to that of Jack Nicholson from the 2003 film. Anger Management broke a ratings record with 5.74 million viewers on its series debut night, which ranks as the most-watched sitcom premiere in cable history. On November 7, 2014, FX announced that the series would end after its 100th episode which aired on December 22, 2014. ...more on Wikipedia
Actors: Shawnee Smith, Charlie Sheen, Noureen DeWulf
Premiered: 2012
Number of Seasons: 1

Were these good sessions?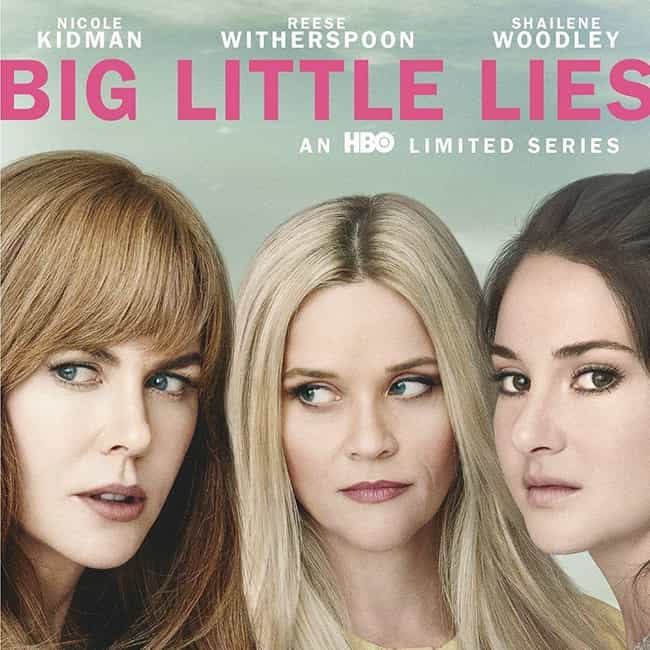 The Therapist: Dr. Amanda Reisman
The Patients: Celeste and Perry
The Issue: Domestic abuse.
The Breakthrough: Dr. Reisman gets Celeste to admit she's afraid she might be slain by her husband's hand.
Big Little Lies (HBO, 2017) is an American dramatic miniseries created by David E. Kelley, based on the novel by Liane Moriarty. While Madeline (Reese Witherspoon) and Celeste (Nicole Kidman) take new in town single mom Jane (Shailene Woodley) under their wing, none of them realizes how the arrival of Jane and her inscrutable little boy will affect them all. ...more on Wikipedia
Actors: Reese Witherspoon, Nicole Kidman, Shailene Woodley, Alexander Skarsgård, Adam Scott, + more

Were these good sessions?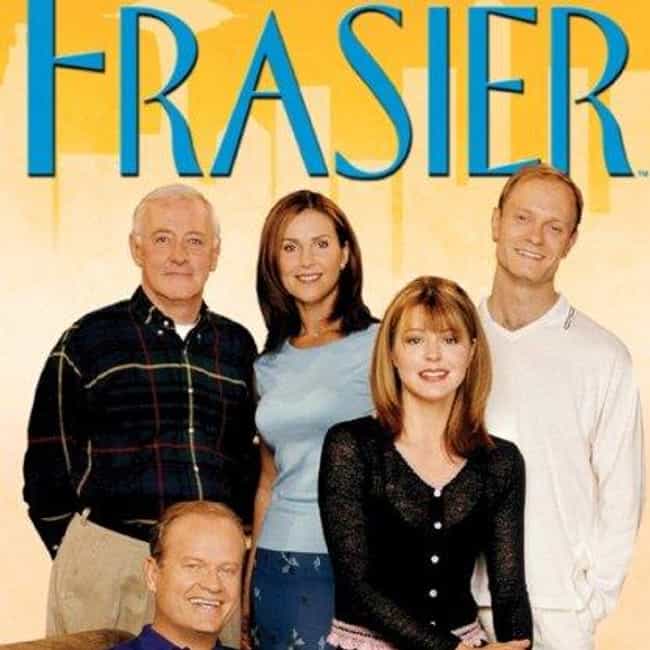 The Therapist: Dr. Frasier Crane
The Patients: Many over the course of the series.
Their Issues: Everything from overcoming phobias to helping couples.
The Breakthrough: Frasier's actually one sitcom therapist who's pretty darn good at his job. Many patients and people who call his radio show benefit over the course of the series.
Frasier is an American sitcom that was broadcast on NBC for eleven seasons, premiering on September 16, 1993, and concluding on May 13, 2004. The program was created and produced by David Angell, Peter Casey, and David Lee in association with Grammnet and Paramount Network Television. A spin-off of Cheers, Frasier starred Kelsey Grammer, David Hyde Pierce, John Mahoney, Jane Leeves, Peri Gilpin, and Moose/Enzo. Critically acclaimed, it was one of the most successful spin-off series in television history. ...more on Wikipedia
Actors: Kelsey Grammer, Jane Leeves, David Hyde Pierce
Premiered: 1993
Number of Seasons: 11

Were these good sessions?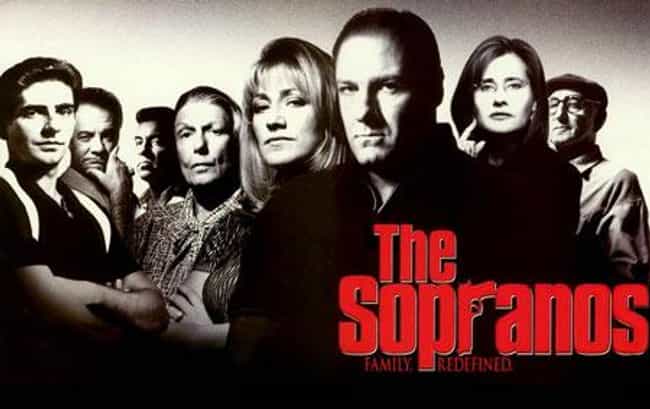 The Therapist: Jennifer Melfi
The Patient: Tony Soprano
Their Issues: Panic attacks.
The Breakthrough: At the end of the series, Dr. Melfi is actually the one to realize the impact her sessions with Tony haven't been all that productive. At a dinner party, Dr. Melfi learns therapy can give sociopathic people justification to continue committing criminal acts. At their last meeting, Dr. Melfi refers Tony to another therapist and says she cannot help him any longer.
The Sopranos is an American drama television series created by David Chase. Revolving around the fictional New Jersey-based Italian-American Tony Soprano, the show portrays the difficulties he faces as he tries to balance the conflicting requirements of his home life and his organization. These are often highlighted during his therapy sessions with psychiatrist Jennifer Melfi. The series features Tony's family members and colleagues and rivals in prominent roles and story arcs, most notably his wife Carmela and protégé Christopher Moltisanti. ...more on Wikipedia
Actors: James Gandolfini, Lorraine Bracco, Edie Falco
Premiered: 1999
Number of Seasons: 6

Were these good sessions?