Psychology

The Best TV Shows With Therapy Scenes
32 votes
11 voters
1.2k views
18 items
List Rules Vote up the best shows on television that have featured therapists and therapy scenes.
Thousands of people benefit from therapy every day. Some people learn how to better handle their emotions, and married couples learn how to create a stronger bond. However, plenty of people are still resistant to the idea for a variety of reasons. Fortunately, there are numerous TV shows with therapy scenes that help to destigmatize people seeking professional help.
TV shows with therapists show that it is not shameful to get help when you need it. Even a tough guy like Tony Soprano sought help from Jennifer Melfi after he had a panic attack. Melfi was a regular on the show, and she is only the beginning of a long list. Dr. Katz, Professional Therapist provided a more humorous depiction of therapy life. One of the better television psychotherapists, he helped numerous actors and comedians over the years through improvised conversations.
Whether you have gone to therapy in real life or just like it when your favorite TV character has a chance to voice their problems, this list is for you. Some of these shows featured therapy scenes in-depth while others only had an episode or two about it. What do you think are the best television series with therapy scenes? Let us know by voting below.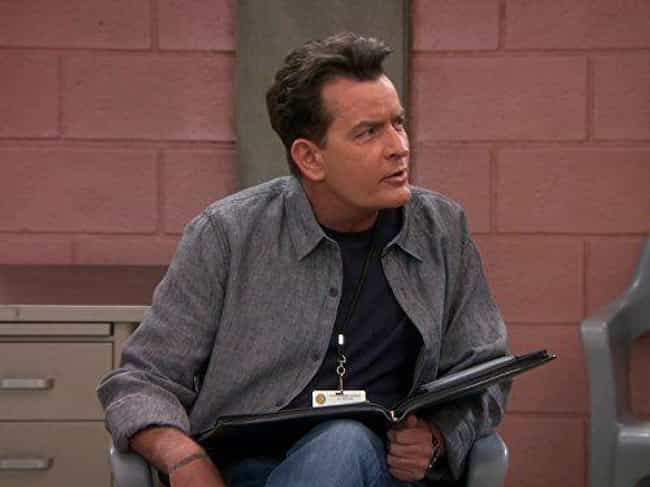 The Therapist: Charlie Goodson
The Patient: Multiple people with anger management issues, as the name of the show suggests.
The Issue: Recurrent anger issues.
The Breakthrough: Considering that it is a comedy series and the therapist is Charlie Sheen, many of the patients don't get much in the way of help.
Anger Management is an American television sitcom that premiered on FX on June 28, 2012. The series is based on the 2003 film of the same name and stars Charlie Sheen in a role similar to that of Jack Nicholson from the 2003 film. Anger Management broke a ratings record with 5.74 million viewers on its series debut night, which ranks as the most-watched sitcom premiere in cable history. On November 7, 2014, FX announced that the series would end after its 100th episode which aired on December 22, 2014. ...more on Wikipedia
Actors: Shawnee Smith, Charlie Sheen, Noureen DeWulf
Premiered: 2012
Number of Seasons: 1

Were these good sessions?
see more on Anger Management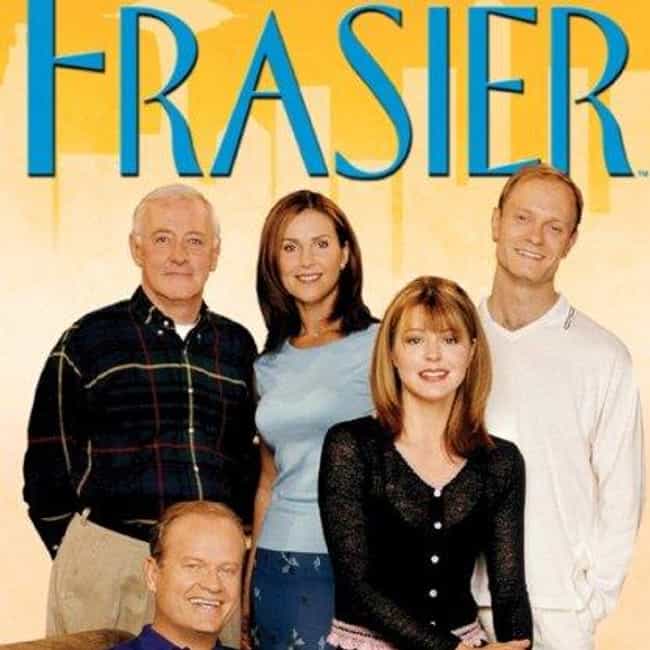 The Therapist: Dr. Frasier Crane
The Patients: Many over the course of the series.
Their Issues: Everything from overcoming phobias to helping couples.
The Breakthrough: Frasier's actually one sitcom therapist who's pretty darn good at his job. Many patients and people who call his radio show benefit over the course of the series.
Frasier is an American sitcom that was broadcast on NBC for eleven seasons, premiering on September 16, 1993, and concluding on May 13, 2004. The program was created and produced by David Angell, Peter Casey, and David Lee in association with Grammnet and Paramount Network Television. A spin-off of Cheers, Frasier starred Kelsey Grammer, David Hyde Pierce, John Mahoney, Jane Leeves, Peri Gilpin, and Moose/Enzo. Critically acclaimed, it was one of the most successful spin-off series in television history. ...more on Wikipedia
Actors: Kelsey Grammer, Jane Leeves, David Hyde Pierce
Premiered: 1993
Number of Seasons: 11

Were these good sessions?
see more on Frasier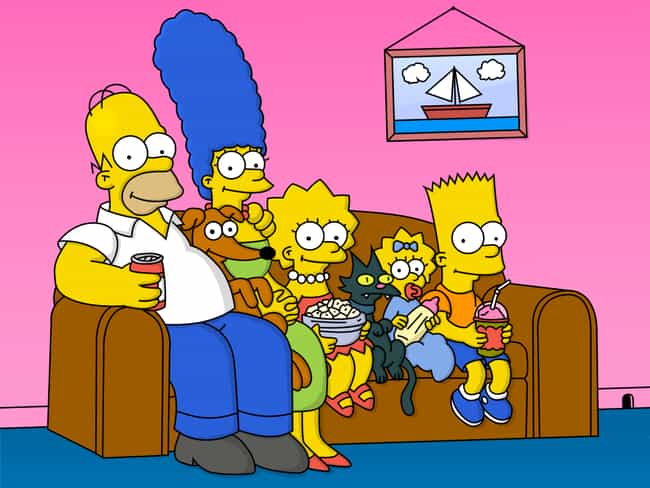 The Therapist: Dr. Marvin Monroe
The Patients: The Simpsons family.
Their Issue: Homer wants his family to be well-behaved to impress Mr. Burns.
The Breakthrough: Dr. Monroe resorts to shock therapy, and the Simpsons all shock each other. Dr. Monroe gives Homer $500 to tell no one he failed to help them, and they use the money to buy a new TV.
The Simpsons is an American animated sitcom created by Matt Groening for the Fox Broadcasting Company. The series is a satirical depiction of a middle class American lifestyle epitomized by the Simpson family, which consists of Homer, Marge, Bart, Lisa, and Maggie. The show is set in the fictional town of Springfield and parodies American culture, society, television, and many aspects of the human condition. The family was conceived by Groening shortly before a solicitation for a series of animated shorts with the producer James L. Brooks. Groening created a dysfunctional family and named the characters after members of his own family, substituting Bart for his own name. The shorts became a ...more on Wikipedia
Actors: Dan Castellaneta, Nancy Cartwright, Julie Kavner
Premiered: 1989
Number of Seasons: 24

Were these good sessions?
see more on The Simpsons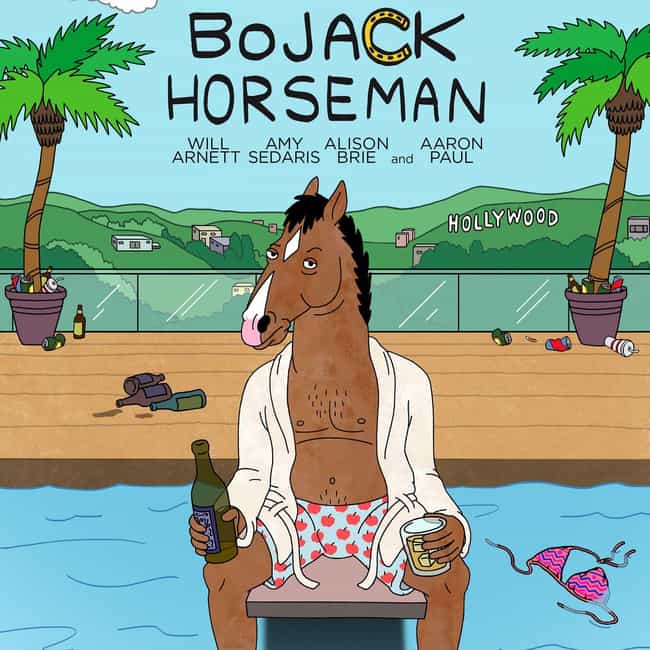 The Therapist: Dr. Janet
The Patients: Diane and Mr. Peanutbutter.
Their Issue: Marital problems.
The Breakthrough: Dr. Janet suggests they learn to communicate better, but it's not enough to save their marriage.
BoJack Horseman is an American animated sitcom created by Raphael Bob-Waksberg. The series stars Will Arnett as the eponymous character, BoJack Horseman. The supporting cast includes Amy Sedaris, Alison Brie, Paul F. Tompkins, and Aaron Paul. The series' first season premiered on August 22, 2014, on Netflix, with a surprise Christmas special premiering on December 19. The show is designed by the cartoonist Lisa Hanawalt, who had previously worked with Bob-Waksberg on the webcomic Tip Me Over, Pour Me Out. Despite mixed critical reviews, the show proved to be successful with viewers. Less than a week after its initial release, Netflix renewed the series for a second season set to commence ...more on Wikipedia
Actors: Will Arnett, Amy Sedaris, Alison Brie
Premiered: 2014

Were these good sessions?
see more on BoJack Horseman