Film
The Best Movies That (Mostly) Take Place In A Single Location

Updated November 22, 2019
574 votes
138 voters
3.1k views
14 items
List Rules Vote up the movies that make the best use of one location
A single-setting movie has the unique challenge of using a geographic restriction as a source of inspiration. Whether they're taking place in one room, a house, or even a submarine, single-location films have to keep our attention, build up tension, and keep things interesting even while sticking to the same general locale for the duration.
The best examples use their cinematic space to make even everyday locations feel urgent, claustrophobic, or microcosmic. Thus, it may be no surprise that the minimal-location format often works best with thrillers and horror movies - genres that can most naturally take advantage of their settings, placing pressure on characters increasingly desperate to escape. While most of these movies take place in a single day - or one night in Nakatomi Plaza - they all stand out for exhausting every ounce of storytelling potential from their surroundings.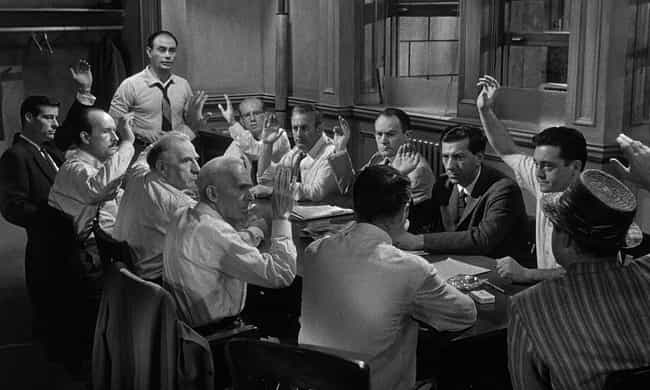 The Location: A hot and sweaty jury room.
How The Action Unfolds: A dozen men deliberate the guilt of a young man accused of stabbing his father to death. Eleven vote to find him guilty; the lone holdout has his reasonable doubts. Juror No. 8 (Henry Fonda) doesn't proclaim the accused's innocence, but does broach a number of ambiguities and uncertainties he wants addressed before passing a deciding vote. Rather than delivering a quick unanimous decision that'll get everyone out of that sweltering jury room early, they spend the rest of the day deliberating, as Juror No. 8 tries to get them to ask questions they may not have thought of the first time around. As the room gets more physically and emotionally heated, biographical details of the jurors emerge, underlining the biases and limited frames of reference that may have affected their initial votes - and their reluctance to change their minds.
Rotten Tomatoes Score: 100%

Is this a great single-setting movie?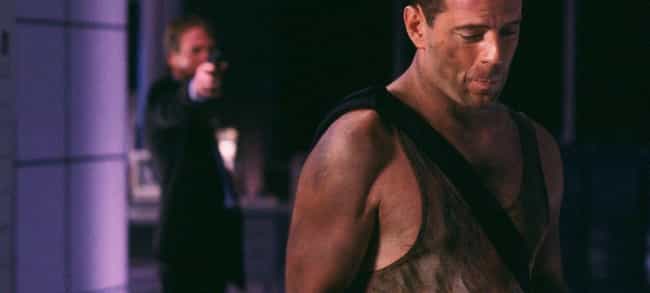 Location: 1% airport, 1% gas station, 1% hostage's house, 97% Nakatomi Plaza.
How the Action Unfolds: Die Hard is not only one of the finest Christmas films ever made, but a terrific piece of single-location storytelling. After the opening credits roll as New York City detective John McClane (Bruce Willis) arrives in Los Angeles to visit his family, nearly everything else takes place at Nakatomi Plaza. Not long after his arrival at the high-rise, a group of German thieves posing as terrorists break into the building and take an office Christmas party - which includes McClane's wife - hostage. McClane stays out of sight and proceeds to do all he can to get on the bad guys' bad side - whether that's blowing a few of them away, getting the cops and the FBI involved, or just flat-out annoying the crooks' unflappable leader, Hans Gruber (Alan Rickman). The feds think they're dealing with politically motivated terrorists, but all these guys are really after is $640 million in bearer bonds. They just didn't plan on a rogue police officer going from floor to floor disrupting their best-laid plans.
Rotten Tomatoes Score: 92%

Is this a great single-setting movie?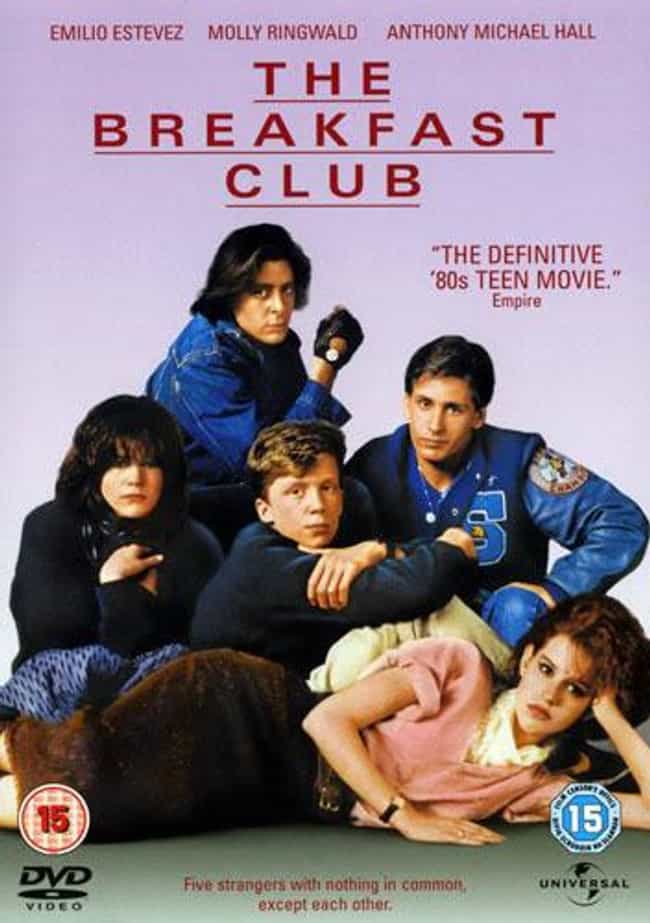 The Location: A library in a suburban high school on a Saturday morning.
How the Action Unfolds: Five teenagers spend a Saturday morning detained in the school library atoning for their various missteps, with the dreaded Assistant Principal Vernon administering their detention. The kids couldn't be more different. There's a jock, a brain, a hoodlum, a goodie-goodie, and a basketcase. They size each other up, their assumptions about one another based more on rumors and gossip than any firsthand knowledge. This is a movie built on teen angst, with characters who populate the same student body but live in different worlds. As the day moves along - and as Vernon becomes their common enemy - the five realize the social bonds separating them are largely arbitrary, and that if they strip away the veneer of the cliques with which they identify, they have more in common than they think. Those unexpected connections include: terrible relationships with their parents, pressure to conform to an ideal one way or another, and feeling alienated from society. Also hormones. Lots and lots of hormones.
Rotten Tomatoes Score: 89%

Is this a great single-setting movie?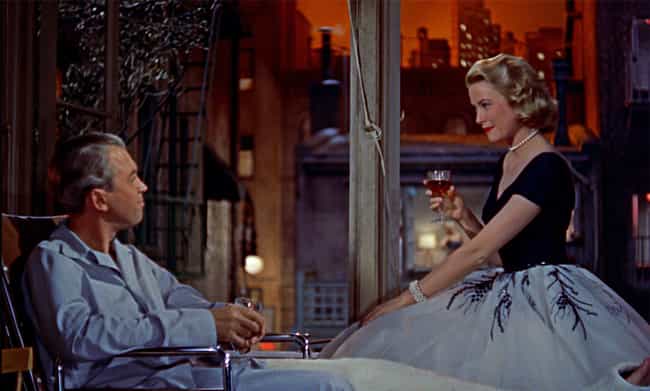 Location: An apartment belonging to a man on the mend from a broken leg.
How the Action Unfolds: An Alfred Hitchcock classic, Rear Window is about a photographer recovering from a broken leg while struggling with an implied case of impotence and waffling over whether or not to get married. To amuse himself and pass the time, Jeff (Jimmy Stewart) casually spies on neighbors and others passing nearby his New York apartment building. After overhearing an argument between a married couple living in a nearby unit, and then seeing the woman's husband carry away a large trunk, Jeff gets suspicious. When he realizes the neighbor's wife conspicuously hasn't reappeared since the argument, Jeff's interest is further piqued - and not just his curiosity but that of his ever-patient girlfriend Lisa (Grace Kelly). Together, the two can't resist trying to get to the bottom of it. As the film glides toward its big finish, their amateur snooping gets them all too close to the truth - even as Hitchcock's camera remains squarely inside those same four apartment walls.
Rotten Tomatoes Score: 100%

Is this a great single-setting movie?