Comedy
The Funniest Quotes From 'Sister Act'

77 votes
14 voters
25 items
The best quotes from Sister Act make you realize how funny the movie really is, even if you haven't seen it in a while. Let's rank the greatest quotes from Sister Act, with the help of your votes. Starring Whoopi Goldberg, Maggie Smith, and Kathy Najimy, Sister Act was directed by Emile Ardolino and released in 1992.
What are your favorite funny lines from Sister Act? One of the memorable one-liners was when Dolores said, "What am I gonna do here? I'm gonna go crazy! There's nothing but a lot of white women dressed as nuns!" Another great line from Sister Act is, "Oh, really? From what I've heard, your singing career was almost non-existent, and your married lover wants you dead. If you're fooling anyone, it is only yourself. God has brought you here. Take the hint." spoken by Reverend Mother who was played by Maggie Smith.
Vote up the Sister Act quotes you want to see at the top of the list, regardless of which character they come from.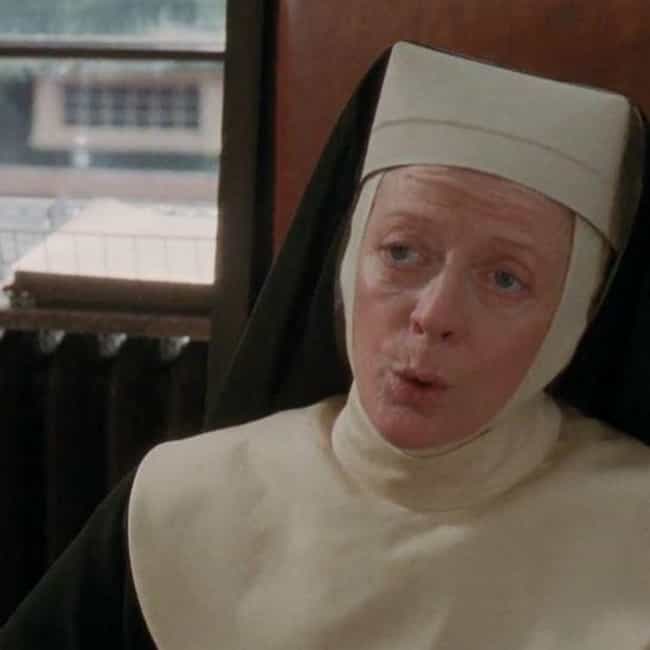 Vince: [refuses to shoot Delores] Joey, do it.
Joey: I can't, Vince. She's still a nun.
Vince: She's a broad. Y'got it? Just a broad!
Reverend Mother: I guarantee you she is no broad! She is Sister Mary Clarence of St. Katherine's Convent. She's a model of generosity, virtue, and love! You have my word for it, gentlemen, she is a nun!
Willy: Ya hear that? Now, aren't you glad we didn't shoot her?

Love this quote?
Monsignor O'Hara: You took a vow of hospitality for all in need.
Reverend Mother: I lied.

Love this quote?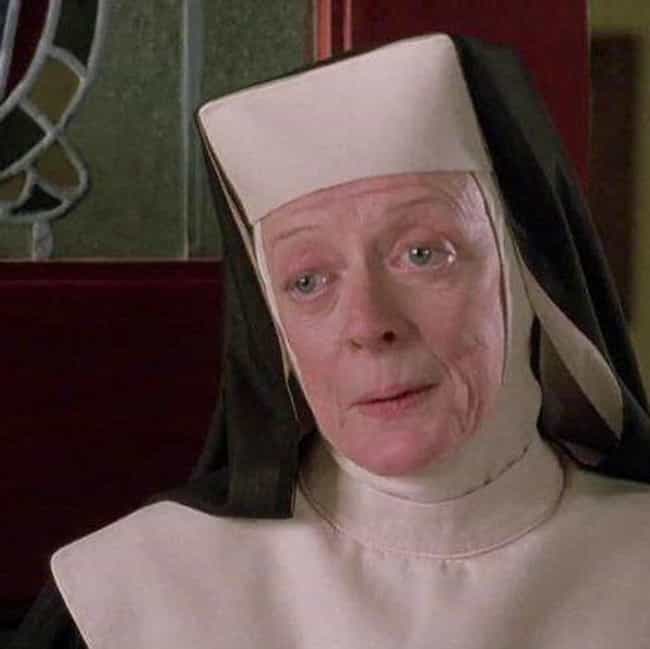 Reverend Mother: I fear I am a relic, and I have misplaced my tambourine.

Love this quote?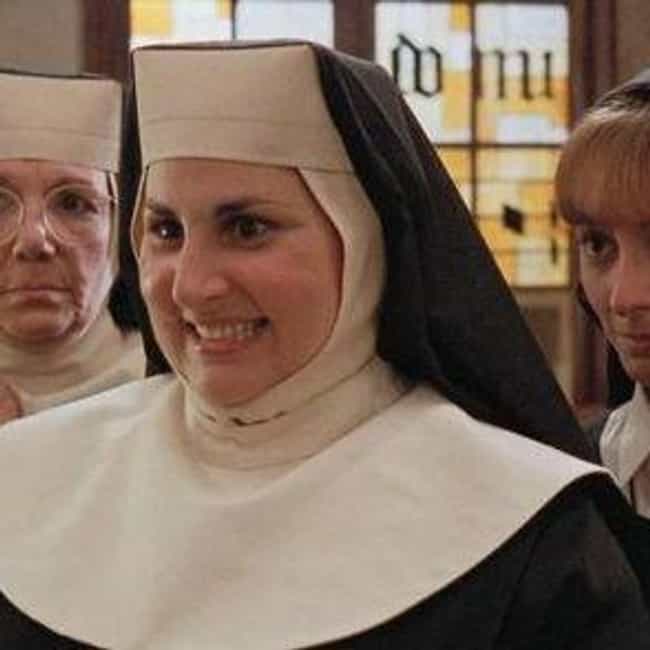 Sister Mary Patrick: Why would anyone kidnap a nun?
Sister Mary Lazarus: Were they Catholics?

Love this quote?