Anime Underground The 15 Best Slice of Life Anime OVAs of All Time

247 votes
71 voters
2.3k views
15 items
Slice-of-life is a genre that really thrives in the OVA format. Because slice-of-life is focused on creating specific emotions or developing characters as opposed to dealing with a complex plot, a medium that's typically short is perfect. That being said, not all slice-of-life OVAs are created equal.
Some of the best slice-of-life anime OVAs are associated with a high-quality series from the same genre. For example, Natsume's Book of Friends has a wonderful OVA where the protagonist helps a snow yokai find a lost item. Other OVAs stand on their own - Saint Young Men depicts the bizarre everyday life of Jesus Christ and the Buddha as they share a modern-day Tokyo apartment.
Which slice-of-life OVA do you like the most? Help other fans of the genre figure out what to watch next by voting up the superior entries.
Natsume's Book of Friends: One Snowy Day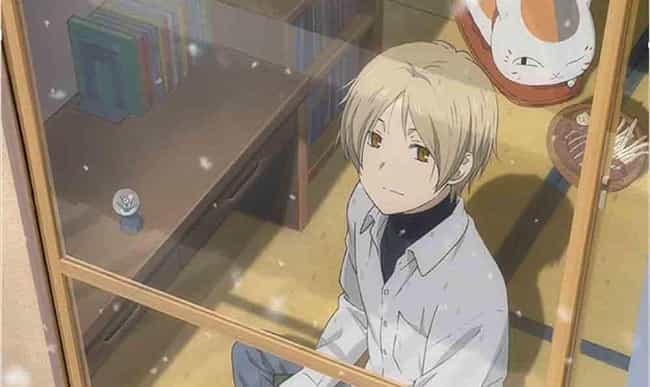 Natsume's Book of Friends is an acclaimed supernatural slice-of-life series that tells the story of the titular Natsume, a teenage boy who inherited a magical book from his grandmother. The book contains the names of yokai (demons). Because those names could be used to control the yokai to do the owner's bidding, the kind-hearted Natsume makes it his mission to return the yokai's names, and therefore their freedom.
In this warm and cozy OVA, Natsume has an encounter with a snow yokai who is searching for a lost item. It has the same gentle atmosphere and beautiful art as the rest of the series, while also telling a self-contained story that's accessible to new viewers.

Does this sound good?
The Ancient Magus' Bride: Those Awaiting a Star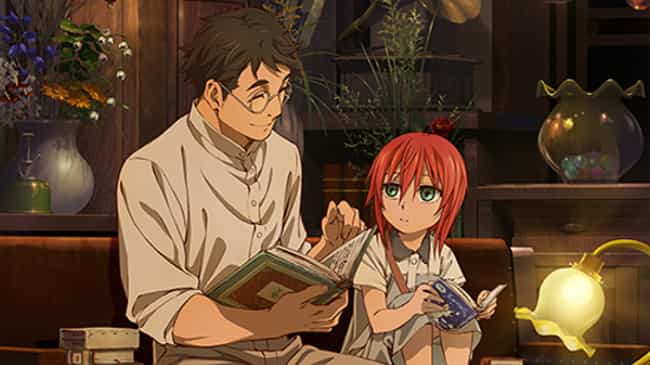 Chise Hatori might have a near boundless capacity for magic, but that doesn't mean she's happy. In fact, her magic is the reason why she's constantly assaulted by spirits, and why she no longer has a family. In desperation, she puts herself up for auction, only to be purchased by a mage named Elias Ainsworth. Rather than hold her captive, Elias offers her friendship and a means of controlling her magical abilities.
In this OVA prequel to the main series, Chise's painful backstory is touched upon in a story about a library in the middle of the woods that's staffed by a mysterious man named Riishi. While the OVA is best appreciated by people who are already familiar with The Ancient Magus' Bride, it still serves as a lovely standalone tale.

Does this sound good?
Hyouka is a charming slice-of-life anime about a school club that's dedicated to solving mysteries. But like any good slice-of-life, there's a lot more to it than just the premise - the best parts of the story come from the character development. Hyouka is exceptional in that each character is a well-developed and interesting person who viewers can't help but want to see in a variety of situations.
That's part of what makes the OVA so much fun. It's a bit cliched - it takes the standard anime "beach episode" and moves it to a pool - but it does a great job of capturing the show's more light-hearted elements. If you enjoy fan service, there is a little bit of that here for you - and if you're not really a fanservice person, you can still enjoy the characters' solving mysteries like usual, and see the work-averse Oreki actually employed.

Does this sound good?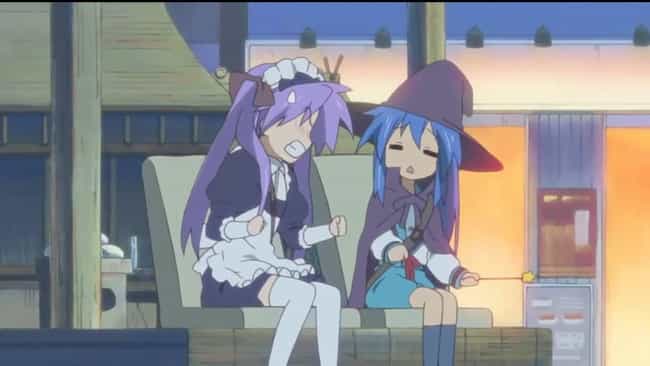 Lucky Star is a 2007 school comedy about the everyday lives of four adorable girls with strange and lively personalities. It's actually one of the earlier examples of it's kind, so it's worth watching if you're interested in anime history - especially if you were tuned into Japanese pop culture at the time when the show came out. If you've already seen Lucky Star, the OVA offers an excellent complement to an already enjoyable show. It consists of six mini-stories about the four main characters, transporting them into video game worlds, giving them strange racy dreams about each other, and other such silliness.

Does this sound good?