Total Nerd
The Best Storylines Every Spawn Fan Should Read

75 votes
21 voters
15 items
List Rules Vote up the Spawn comic book story arcs every fan must read
Todd McFarlane's Spawn is one of the most successful independent comics ever made, and thanks to the hard work of McFarlane and the writers and artists who've worked with him, the series recently hit the coveted 300th issue mark. That's a big deal for a creator, few have managed to make that high a number on their own series. Over the years, Spawn comics have seen the titular character battle just about everyone in Heaven, Hell, and what lies between, but it's hard to pin down the story arc that's the best of them. This is mainly due to the fact that the story continues from the first issue-on, and each story builds upon the ones that came before it. Despite this, some are more interesting than others; hence, this list!
Because he's been around for decades, there are tons of comic books, great stories, graphic novels, trade paperbacks, comic book issues, story arcs, storylines, and one-shot books about Spawn, making it hard to determine which is the best of Spawn's greatest adventures. This list attempts the impossible by narrowing the best down to the top 15.
Check out the stories listed below, and if you see your favorite, vote it up. Then check back to see which of these comics is the best Spawn story ever told!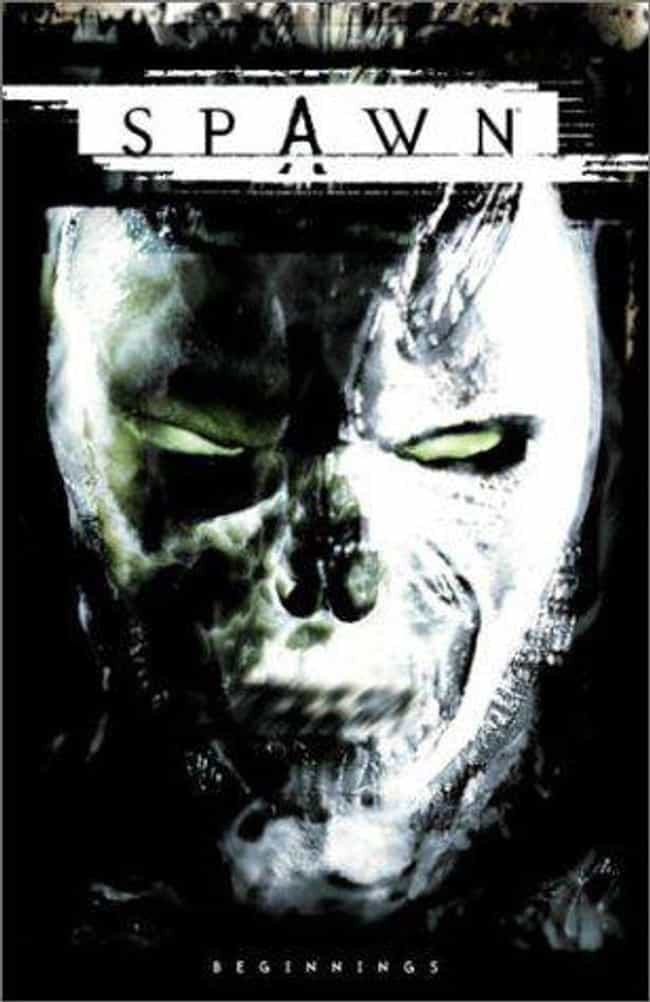 Story Found In: Spawn #01-05
A list of Spawn's greatest storylines wouldn't be complete without adding the one that started it all! in "Beginnings," Al Simmons returns to life as a superpowered Hellspawn, but his powers come with a high cost. He never realized how high a cost it would be until it was too late.
Not only has he been shot five years into the future, but he has also been horribly disfigured to the point that he no longer looks anything like he did when he was alive. How will his family react to seeing him return and what will he do with his newfound abilities? The first five issues of the series spell it all out in this incredible story! "Beginnings" combines the first two stories in the series titled, "Questions" and "Justice."

Is this a great story arc?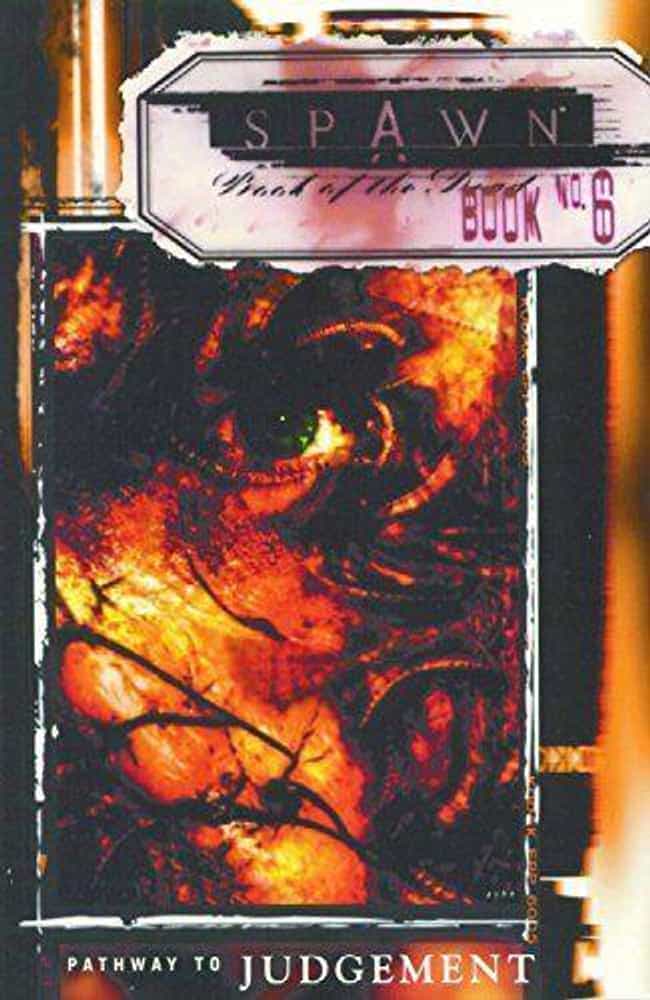 Story Found In: Spawn #26-30
"Pathway to Judgement" sees Spawn take a trip to Heaven in "the DARK." Through this storyline, Spawn learns that his fate is not written in stone and that he may be able to change it. The stories in this book are one-shot pieces of a larger whole story structure.
Each issue covered in "Pathway to Judgement" goes over a different aspect of Spawn's evolution as he learns to use his powers alongside gaining the knowledge that he is more in control of his powers than he previously thought. The stories covered are "the DARK," "Cursed," "Protector," "Father," and "The Clan."

Is this a great story arc?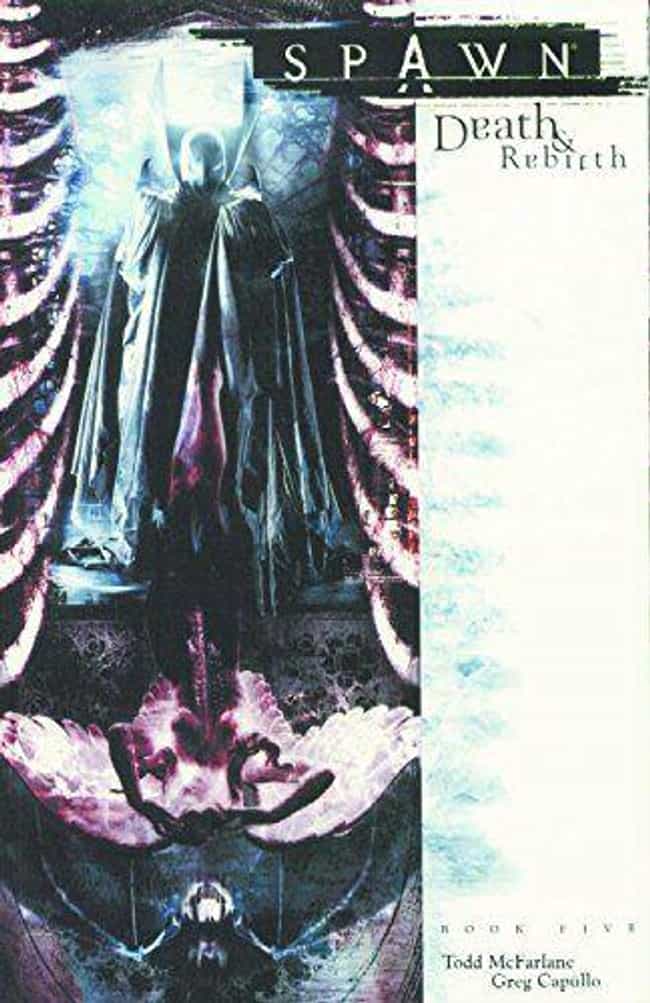 Story Found In: Spawn #21-25
"Death & Rebirth" covers issues #21-25 from the series, and follows Spawn in a storyline titled "The Hunt" and "Tremors." In the books, Spawn "heals" a massive wound in his face by tying it together with an old shoelace. The story kicks off with a hunt for OvertKill, a cybernetic hitman.
During this time, Spawn solidifies his standing as the protector of the Bowery Alleyways, and he is installed as a king of sorts who sits upon a throne of trash. "The Hunt" ends with the introduction of Tremor, but there may be more to this dangerous new enemy than meets the eye...

Is this a great story arc?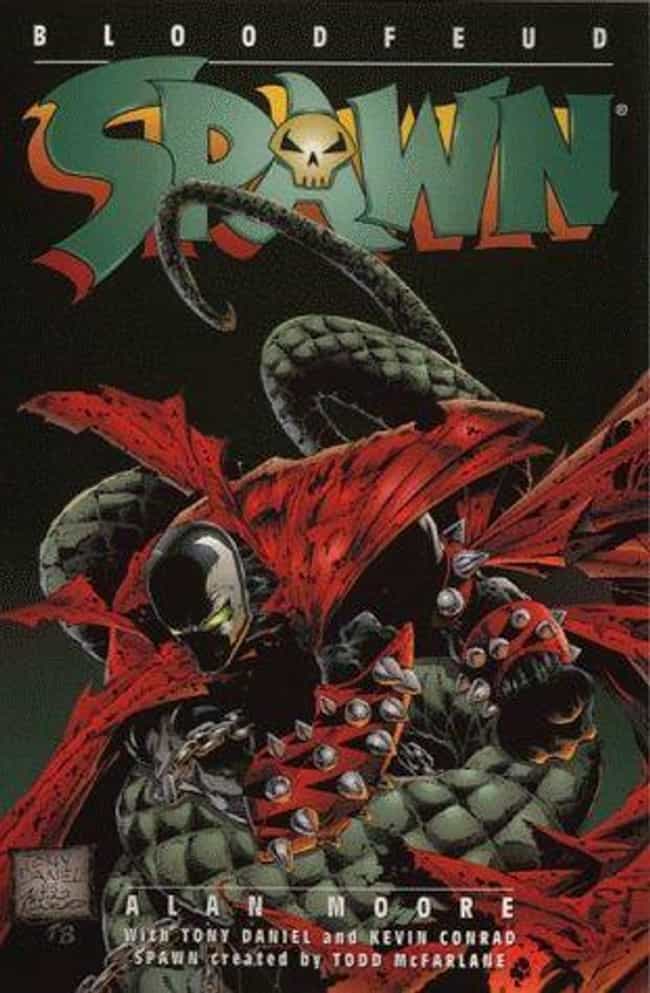 Story Found In: Spawn: Bloodfeud #1-4
While most Spawn books are written by McFartlane himself, the scribing duties for the four-issue miniseries, Spawn: Bloodfeud fell on none other than the inimitable Alan Moore. In this miniseries, Moore dives deep into what makes Spawn, Spawn.
His suit, K7-Leetha, and Simmons get a bit closer than they already were in this incredible story, which includes cops, vampires, and a whole lot more!

Is this a great story arc?