Button Mash
The Best Spider-Man PS4 Suits, Ranked

17.7k votes
1.9k voters
26.5k views
40 items
Swing in style with the best Spider-Man suits available in the PS4 game. One of the most popular action-adventures games of 2018, Marvel's Spider-Man offers 28 different outfit skins. From the sleek Anti-Ock Suit to the bulletproof MK II Suit, this complete list of all Spider-Man PS4 costumes also includes their special suit abilities. Which Spider-Man costume suits the web-head best?
Almost every Spider-Man suit that appeared in the comics, movies, and TV are here, including the Iron Spider Suit from Avengers: Infinity War, the Homemade Suit from Spider-Man Homecoming, and two versions of the Spider-Man 2099 suit.
Vote up your favorite Spider-Man PS4 suit, and get back to protecting the neighborhood.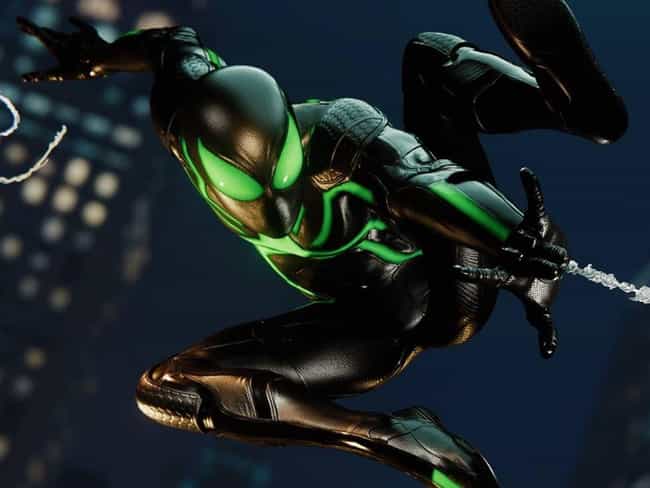 Blur Projector: Create a distortion field that can obscure you from non-alerted enemies' vision.

Is this the best Spidey suit?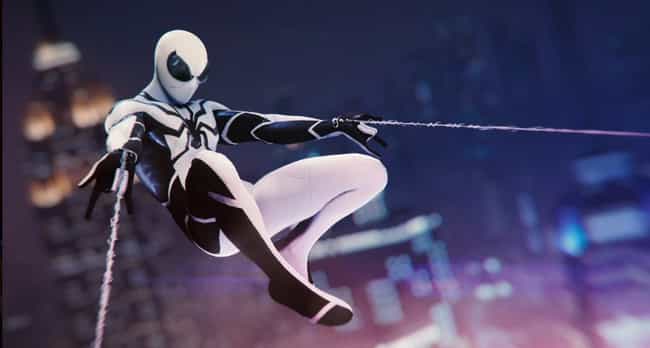 Unstable Molecules: the suit's mde up of third-generation unstable molecules, which lets Spidey to change the black and white color scheme with just a thought.

Is this the best Spidey suit?