Total Nerd
The Best Star Wars Board Games Out Right Now

90 votes
18 voters
11 items
List Rules Vote up the Star Wars board games that have you feeling the Force while playing.
The best Star Wars board games out right now give you a chance to relive the magic of the movies and experience conflicts that could have been. Star Wars Rebellion gives 2 to 4 players the chance to play out every permutation of the original trilogies. Each Star Wars board game lets you explore the dark or light side of the Force as you can choose to either play as the Rebels or the Empire. Choose wisely as you embark on your adventure in Star Wars Destiny, Star Wars X-Wing Miniatures Game, or Star Wars Armada. Want a more in depth Star Wars board game? Look for the Star Wars Legion table top game where you build and paint your own miniatures allowing you to create a Star Wars army however you see fit!
If you are looking for a less intensive game be sure to try out the Han Solo Card Game or Star Wars: Empire vs Rebellion. Both are fast paced card games that allow you to capture the spirit of Star Wars when time is tight. Star Wars: Destiny is also a great fast paced Star Wars card and dice game that lets you create "what if" conflicts between your favorite heroes, villains and smugglers from the Star Wars galaxy.
Vote up the Star Wars board game you like to play the most and look for the one you want to try next!
Ranker may collect a commission from links on this page.
back to page 1
Players: 3-5
Ages: 14+
The beginner game comes with everything you need to jump into a

Star Wars

style role playing game.
Pre-generated character folios.
Custom dice.
Complete stand alone game.
Great for role players of all skill levels.
Expansions: Beyond the Rim, The Jewel of Yavin, Mask of the Pirate Queen
Core set price: $16.99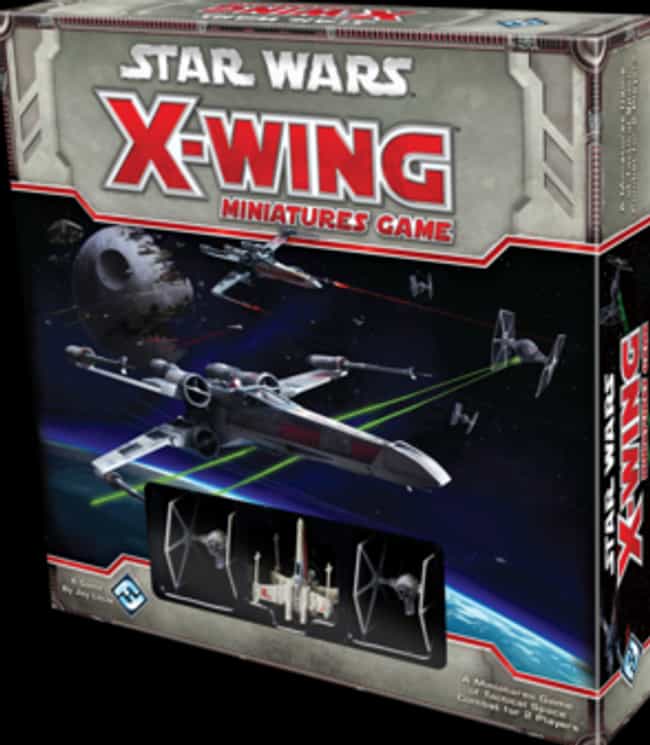 Players: 2
Ages: 14+
30-45 minutes to complete a game.
Command Rebel or Imperial star fighters.
Includes three detailed and painted miniatures.
Quick paced gameplay and easy to understand rules.
Expansions: TIE Fighter, TIE Interceptor, Lambda-class Shuttle, TIE Bomber, TIE Phantom, Imperial Aces, VT-49 Decimator, TIE Punisher, TIE/fo Fighter, Imperial Raider, Upsilon-class Shuttle, TIE Silencer, TIE Reaper, TIE Advanced, TIE Defender, Imperial Assault Carrier, Inquisitor's TIE, Imperial Veterans, Special Forces TIE, TIE Striker, TIE Aggressor, Alpha-class Star Wing, Y-Wing, Rebel Transport, HWK-290, B-Wing, Z-95, E-Wing, YT-2400, Rebel Aces, K-Wing, T-70 X-Wing, Heroes of the Resistance, U-Wing, Resistance Bomber, Phantom II, Saw's Renegades, E-Wing, Millennium Falcon, A-Wing, Tantive IV, Ghost, Sabine's TIE Fighter, ARC-170, Auztiuck Gunship, StarViper, M3-A Interceptor, IG-2000, Most Wanted, Hound's Tooth, Kihraxz Fighter, Mist Hunter, Quadjumper, Proctorate Starfighter, Shadow Caster, C-ROC Cruiser, Scurrg H-6 Bomber, M12-L Kimogila Fighter, Slave 1 Expansions, Guns for Hire, Punishing One
Core Set Price: $31.96
Players: 2
Ages: 14+
2 hours to complete a game.
33 painted plastic miniatures with ship stands.
Reenact epic space conflicts from the

Star Wars

saga.
Expansions: Victory-class Star Destroyer, CR90 Corellian Corvette, Nebulon-B Frigate, Assault Frigate Mark II, Gladiator-class Star Destroyer, Rebel Fighter Squadrons, Imperial Fighter Squadrons, Imperial-class Star Destroyer, MC30c Frigate, Imperial Raider, Interdictor, Liberty, Imperial Assault Carriers, Rebel Transports, Super Star Destroyer, Phoenix Home, Imperial Light Cruiser, Rebel Fighter Squadrons II, Imperial Fighter Squadrons II, The Corellian Conflict - Campaign, Hammerhead Corvettes, Chimaera, Profundity
Price: $79.09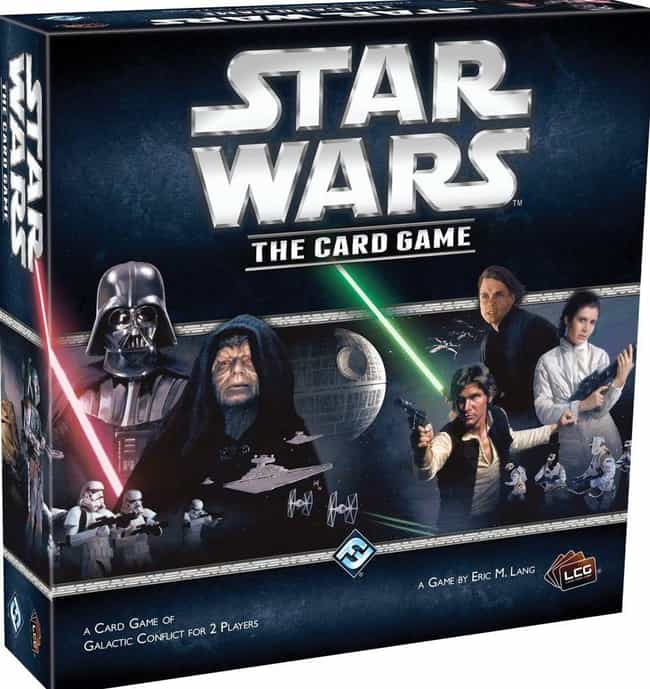 Players: 2
Ages: 10+
30 - 60 minutes to complete a game.
Take command of the heroes and villains from the

Star Wars

saga.
Deck building game.
Quick and fast game player.
Deluxe expansions: Edge of Darkness, Balance of the Force, Between the Shadows, Imperial Entanglements, Galactic Ambitions
Core set price: $50.08