Outdoors
The Coolest Crossbows For Stealth Hunting

67 votes
21 voters
15 items
List Rules Vote up the best crossbows that are great for silent hunters.
Hunting is all about sneaking up on your prey and taking a shot. That being said, there's no reason that shot has to resonate loudly through the entire forest, scaring away any additional game. One of the best weapons in any hunter's arsenal for stealth hunting is the crossbow, and since these things were invented some 2,700 years ago, they've become incredibly powerful and accurate tools for hunting wild game.
The stealthy nature of a crossbow is only one aspect of how it manages to outperform other weapons hunters use. Thanks to the inclusion of crossbow scopes, crossbows have become accurate at extended ranges, making anything your crossbow targets viable up to a distance. Now, keep in mind that crossbows aren't for everybody, and they take a great deal of skill to use well. Make sure you practice before heading out with one, or you might find yourself more frustrated than anything else.
Whether you're tracking deer, fowl, or any other type of invasive species, take a look at the hunting crossbows listed below, and vote up any you have used that are superior to the rest. Check back later to see which of these amazing crossbows has risen to the top of the list!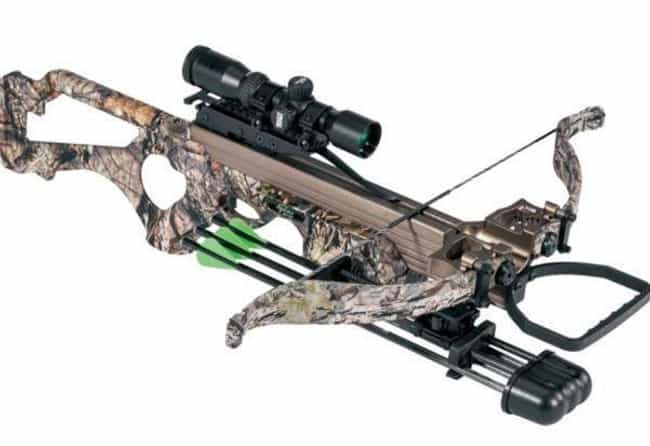 Cost: $699.99 at Cabela's
Details: Excalibur's 308 Short Crossbow Package features a Dead Zone multireticle scope, which you'll definitely want on this powerful system. The crossbow is incredibly compact but can fire bolts at speeds reaching as much as 308 fps.
As this is a relatively compact bow, it's perfect for hunting in areas that require movement among trees, and it only weighs in at 5.4 lbs. The crossbow comes with the aforementioned scope, an X-Hanger three-bolt quiver, three Quill bolts with 100-gr. field points, and a rope-cocking aid.

This a great model?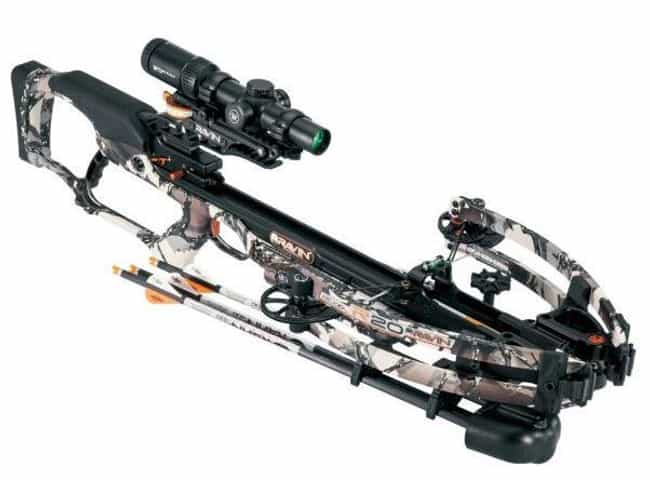 Cost: $2,599.99 at Cabela's
Details: Ravin's R20 Sniper Package is as deadly as it sounds, thanks to the inclusion of a tactical crossbow scope and a max speed of 430 fps. The R20 is relatively lightweight, weighing in at 7.1 lbs, but incredibly compact and powerful.
Ravin includes a handy built-in cocking mechanism with removable handle, and the anti-dry fire and auto safety ensure nobody is going to get hurt, nor will any harm come to your crossbow should a misfire occur.

This a great model?

Cost: $499.99 at Amazon
Details: Excalibur's Matrix GRZ 2 features a Feather-Lite stock and can fire 350 gr. arrows reaching 18" in length. Like all Excalibur crossbows, these are made to last for years to come but aren't priced out of range for the average hunter.
The Matrix GRZ 2 crossbow package comes with a Fixed-Power Scope w/ 1" rings, four - Arrow quiver with bracket, three Diablo arrows, and three 150 grain field points.

This a great model?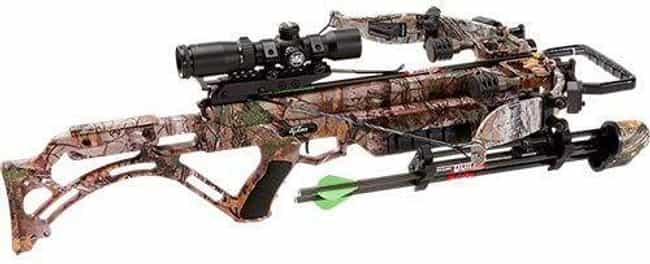 Cost: $875 at Amazon
Details: Excalibur's Micro Suppressor Crossbow Package delivers up to 355 fps in power behind every show with a draw weight of 280lb. These crossbows pack a lot of punch in a small package, weighing in at only 5.4 lbs.
The crossbow comes with a Tack one scope featuring illuminated markers out to 60 yards, but the weapon can fire much further than that. The cost puts this in the intermediate to expert level of hunter, but anyone who gets one of these won't be dissatisfied with Excalibur's excellent quality.

This a great model?