TV

The Best Steampunk Anime

557 votes
186 voters
22.5k views
17 items
Follow
Embed
Grab your goggles and gloves! This is a list of the best steampunk anime, voted on by Ranker's anime community. This may not be the most popular genre of Japanese animation, but all of these shows are worth checking out if you're looking for something new to watch. Although the Full Metal Alchemist series isn't exactly a "steampunk" anime, it does have certain steampunk elements that allowed it to make this list. This poll includes video clips of each show, so if you haven't seen one you can watch it right here on this page. The shows that are listed may have different sub-genres, but they're all considered steampunk in one way or another.

This list has a variety of anime, including Steamboy and Steam Detectives. What is the greatest steampunk anime of all time? Scroll down and find out for yourself!
Also Ranked
#3 on The Best Anime Series of All Time
#51 on The Greatest Animated Series Ever Made
#8 on The Best Adult Anime of All Time
#1 on The Best Adventure Anime of All Time
see more on Fullmetal Alchemist: Brotherhood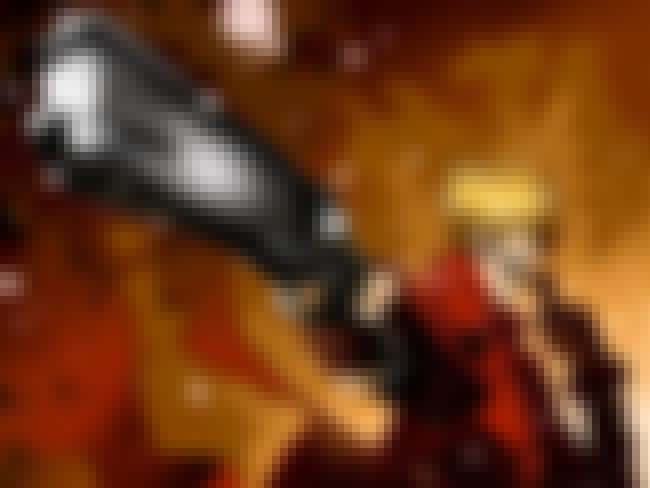 Watch Trigun the anime series and Trigun the movie entitled 'Badlands Rumble'
Again you will find a dystopian society with elements of technology left over from what must have been some huge apocolyptic war. Great heroes and amazing villains, mixed with a recurring message of peace before war (but if you're looking for war..watch out)!!
This is almost a western Cowboy Bebop....but not much is as good as Bebop...still, I don't think you will be disappointed. In truth, this is one of my favorite animes and I've seen hundreds. I'm 41 years old and got hooked on anime watching Star Blazers as a kid. I hope you enjoy this one as much as I did. The movie 'Badlands Rumble' similarly to Bebop's movie is an awe inspiring entity all by itself.
Still, it probably should be watched after the series, so you are familiar with the characters, style and setting.
Also Ranked
#30 on The Best Anime Series of All Time
#29 on The Best Adventure Anime of All Time
#46 on The Best English Dubbed Anime of All Time
#2 on The Best Western Anime of All Time
see more on Trigun
Also Ranked
#12 on The Best Anime Series of All Time
#13 on The Best Adult Anime of All Time
#6 on The Best Adventure Anime of All Time
#7 on The Best English Dubbed Anime of All Time
see more on Fullmetal Alchemist