watchworthy
presents
The Best Jump Scares In Stephen King Movies

Updated November 5, 2019
2.2k votes
490 voters
12.1k views
13 items
List Rules Vote up the sudden scares in Stephen King adaptations that made you jump in your seat.
Jump scares are essential to cinematic horror, and Stephen King movies are no exception. A good jump scare will make you leap out of your seat. Even the most sophisticated films of the genre contain a few good sudden spooks. Whether working with a Lewton Bus fake-out or the infamous Beverly bathroom scene in It, Stephen King jump-scare moments translate terrifyingly into Hollywood movies.
It should then come as little surprise that some of the scariest films ever created are based on the works of Stephen King. Cujo flips the good dog trope on its head and traps you in a car with rabid panic. Even the more humorous King entries have a few good frights - like the soda can/vending machine incident in Maximum Overdrive. The best Stephen King jump scares are bound to leave you startled, spooked, and downright shocked. Be prepared to spill some popcorn - and be warned of spoilers ahead.
Data-driven recommendations based on voting from over 40 million monthly visits to Ranker.
Try the free app
'It' (2017) - The Creepy Painting Lady Comes To Life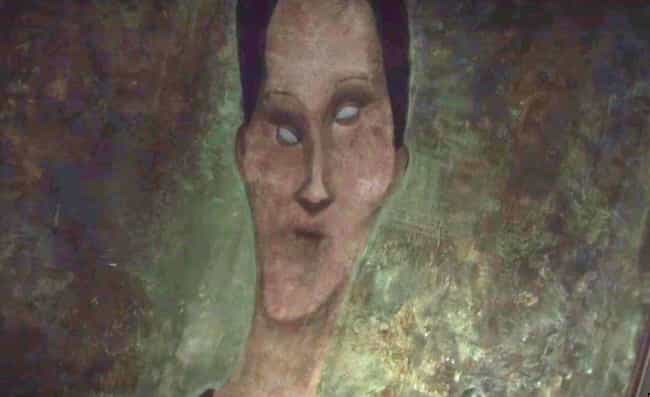 The 2017 remake of It is chock-full of chilling jump scares. One of the most effective frights in the film occurs toward the beginning when Loser Stanley has to return a book to his father's library. The suspense slowly builds as the youngster tentatively moves around the book-filled cave, obviously avoiding a painting of a creepy-looking woman right near the door. The picture suddenly falls from the wall, and when Stanley replaces it, the woman is missing.
The room fills with eerie creaks and children's voices warning Stan - and the audience - that his fears are coming for him. He turns to face a darkened corner when she pops into view and tops off the suspense by baring a mouthful of teeth that look gruesomely similar to the ones Pennywise used to bite off young Georgie's arm in the opening scene.
The reason this spook is so effective is that it preys on Stan's irrational fears. Even Stephen King himself was frightened by this childhood manifestation.
Released: 2017
Directed by: Andy Muschietti

Did this scare make you jump?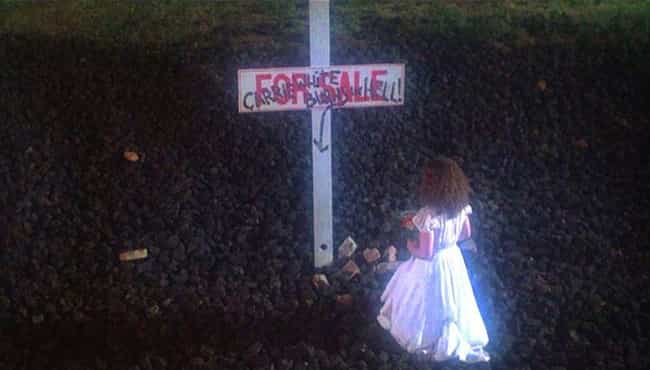 Carrie is the tale of a telekinetic teen girl with little to no anger management skills. The film is more of a psychological thriller that forces its audience to watch the young witch's classmates and mother torment her. The ending, though, still manages to make viewers jump out of their seats.
Popular girl Sue Snell visits the site of Carrie's burned-down house to pay her respects. As she is placing flowers at the foot of a cross that reads "CARRIE WHITE BURNS IN HELL," Carrie's bloody hand reaches up and grabs her.
Released: 1976
Directed by: Brian De Palma

Did this scare make you jump?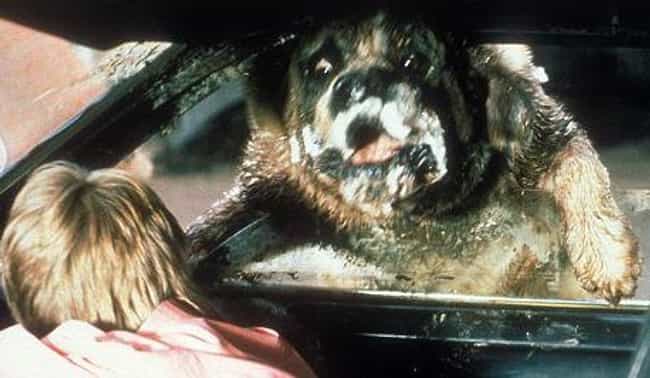 When Cujo was released, The New York Times declared it was "by no means a horror classic, but it's suspenseful and scary." Over the years, horror's favorite deadly dog has defied expectations and become a popular cult classic.
The film tells the story of a big Saint Bernard that is infected with rabies and acquires a taste for human flesh. The most memorable jump scare in this film features Donna and her son, Tad, pulling into an apparently abandoned yard. Tad's seat belt gets stuck, and as Donna tries to free him from the vehicle, Cujo nearly jumps through the half-open window baring bloody teeth and a grisly bark.
Released: 1983
Directed by: Lewis Teague

Did this scare make you jump?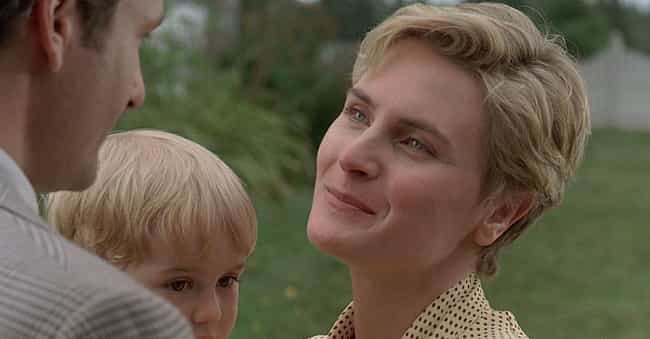 In Pet Sematary, Louis, a distraught father, resurrects his son, Gage, after a speeding truck ends his life outside their family home. Gage returns, but the supernatural cemetery Louis buried him in alters his attitude, and he becomes an evil being. He slays the neighbor and his mother, Rachel, setting up the best jump scare in the film.
As Louis searches for his son, his wife falls through the ceiling - from a noose. Gage follows, tackling his father to the ground while laughing maniacally. Louis and horror fans alike were startled by this sudden drop-in.
Released: 1989
Directed by: Mary Lambert

Did this scare make you jump?