Culture
Stoners Who Were Probably Too High For the Horror Movie They Were In

983 votes
262 voters
6.1k views
13 items
List Rules Vote up the best stoners who had the unfortunate luck to be characters in horror movies
Jocks, final girls, fools, and brains, horror movies love their tropes when it comes to characters. Stoners in horror movies often fall into the role of the fool character. They provide comedic relief and their tendency to light up at the worst moments offer horror movie villains the perfect chance to deliver an ironic demise.
There are other characters in horror movies who enjoy a joint, from Laurie Strode in Halloween to Steven and Diane Freeling in Poltergeist, but as casual users, their paths aren't part of the fool/stoner trope. To be a stoner in a horror movie you've got to be dedicated. Palmer in The Thing qualifies because he's not just smoking a joint, he is smoking a giant joint that he rolled with familiar precision.
Of course, if you qualify as a stoner in a horror movie, then that means you're on the villain's to-do list. The Friday the 13th, Sleepaway Camp and Nightmare on Elm Street franchises take particularly a harsh stance towards drug use, delivering brutal deaths to multiple stoners across several movies in each franchise. But not all stoners fall prey to horror movie tropes and there are stoners who stand out in horror movies. Marty Mikalski is basically the final girl, surviving to the end of The Cabin In The Woods. Even though he seemingly fit into a specific stoner trope, in the end, he transcends type.
Whether they made it to the end or not, horror movie stoners are memorable characters, but who are the best stoners in a horror film?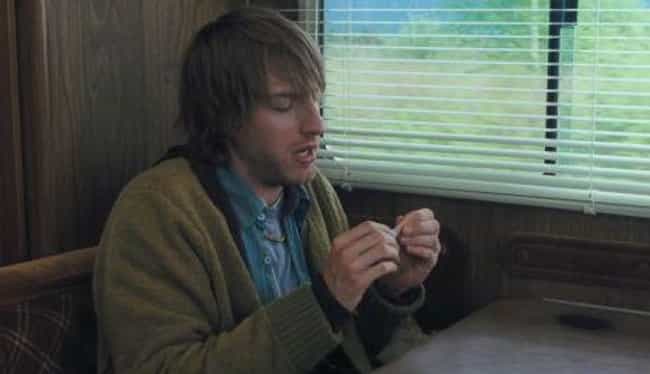 "Statistical fact: Cops will never pull over a man with a huge bong in his car. Why? They fear this man. They know he sees further than they, and he will bind them with ancient logics."
-Marty Mikalski
Film: The Cabin in the Woods
Actor: Fran Kranz

Is this stoner the best?
see more on Marty Mikalski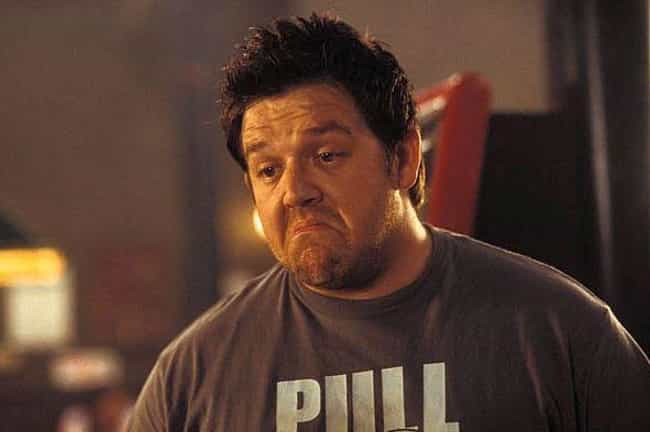 "I'm not gonna say, 'If you love her let her go,' and I'm not gonna bombard you with clichés. But what I will say is this: It's not the end of the world."
-Ed to Shaun
Film: Shaun of the Dead
Actor: Nick Frost

Is this stoner the best?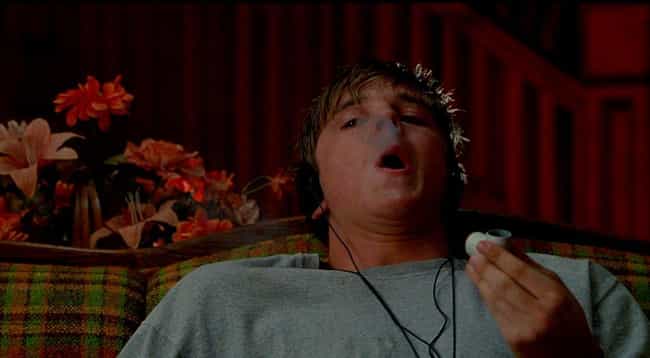 "Mick, Pnub, I'll never forget all those times we sat around, watched TV and got really, really stoned. And all those other times we just... Well, I guess that's all we did."
-Anton's speech at Mick and Pnubs's "funeral"
Film: Idle Hands
Actor: Devon Sawa

Is this stoner the best?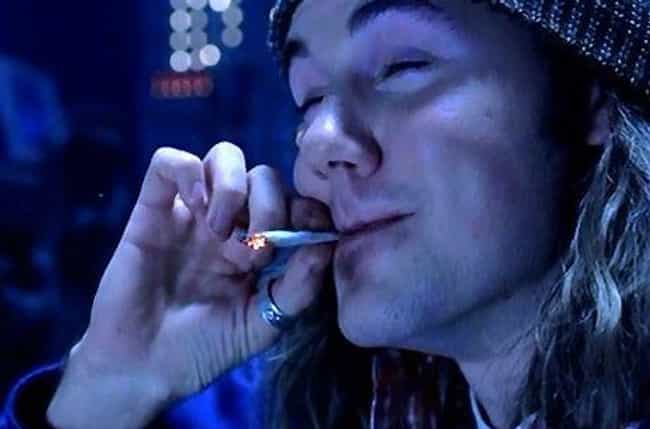 "Dude, that goalie was pissed about something."
-Freeburg, after seeing Jason Voorhees at a rave
Film: Freddy vs. Jason
Actor: Kyle Labine

Is this stoner the best?