Entertainment
The Best 'Stranger Things' Board Games For '80s Fans

Updated July 24, 2019
294 votes
88 voters
6.7k views
6 items
List Rules Vote up the best and most nostalgic 'Stranger Things' games.
Dive back into the apex of the '80s with these awesome Stranger Things-inspired board games. As one of the most popular Netflix shows in history, Stranger Things has become something of a cult phenomenon. At once nostalgic but also entirely original, the series has captured the unique style of the 1980s and brought it to life in vivid detail.
Whether you want to relive the magic of Dungeons & Dragons, test your pop culture knowledge in Trivial Pursuit, or make contact with the Upside Down, these are the best Stranger Things games you can play right now.
Vote up your favorites so readers can see which ones are the best.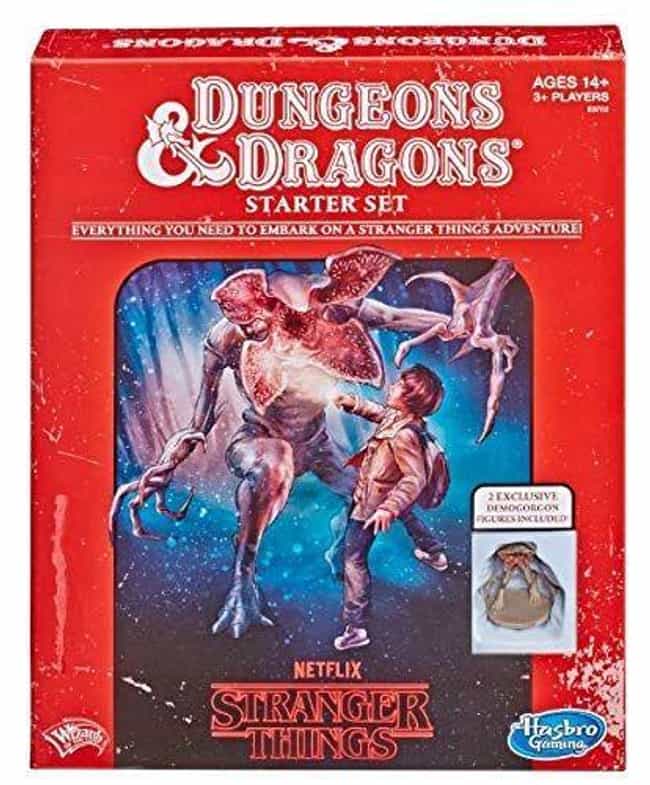 A stranger take on an old classic, this Netflix-approved D&D set comes with two Demogorgon figures, six Polyhedral dice, and five character sheets. As an added bonus, the box is designed to mimic the iconic 1983 edition, which is the same version that the kids play in the show.
This decked-out Stranger Things edition includes tons of cool extras and fun tokens. The Community and Chance cards are replaced with walkie-talkies and blinking lights, and the houses and hotels are replaced by forts and hideouts. It also comes with new Stranger Things game pieces.
Love the '80s? Love Stranger Things? Think you're an expert on all things pop culture? Now's your chance to prove it with this surprisingly detailed version of Trivial Pursuit. Featuring 1500 questions encompassing both the show and the decade in general, this set also includes a retro game board with a new flip panel.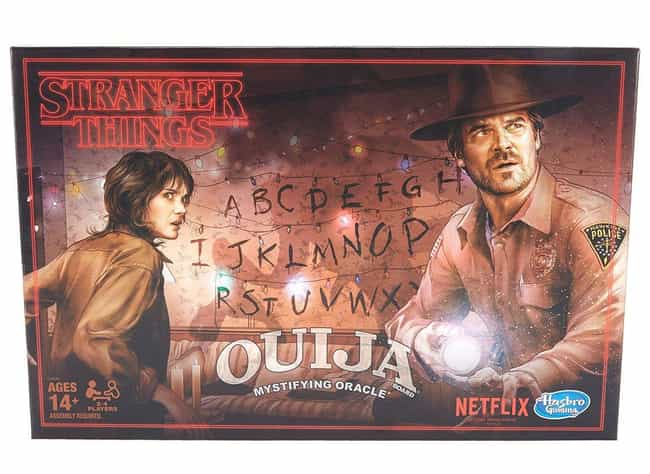 Quite possibly one of the spookiest "kids" game ever made, the Ouija gets a makeover with this updated edition. It's basically the same design, only this one sports a new Stranger Things board and planchette. Here's hoping you don't make contact with any kids trapped in other dimensions.